this post was scheduled ahead of time! enjoy!
-> i'm busy TRYING to pack for my vacation.. i leave tonight at 1am! heading to washington, dc first!
I don't talk about things other than nails on here so as not to bore all of you, but today I'll give you a glimpse into the ever-exciting life of Emily. As some of you have have seen on my Instagram, I went to a tennis match on Sunday! I used to go to school and live in Newport, Rhode Island but some stuff went down and I moved back home. Every year, I go back for the Campbell's Hall of Fame Classic tournament that takes place each July. I bought tickets to the final months and months ago, hoping to see my FAVORITE player, John Isner. He didn't disappoint; he made it to the final and won, too! It was a great day spent with my best friend. We spent the morning walking around downtown Newport and shopping, and spent the afternoon watching some quality tennis.
The final was John Isner vs. Lleyton Hewitt. Hewitt is a former world #1 so it was amazing to see this match-up. If you're a tennis fan, too, you'll share my excitement over the next few pictures!!
John Isner is 6'7": he towers over
everybody
.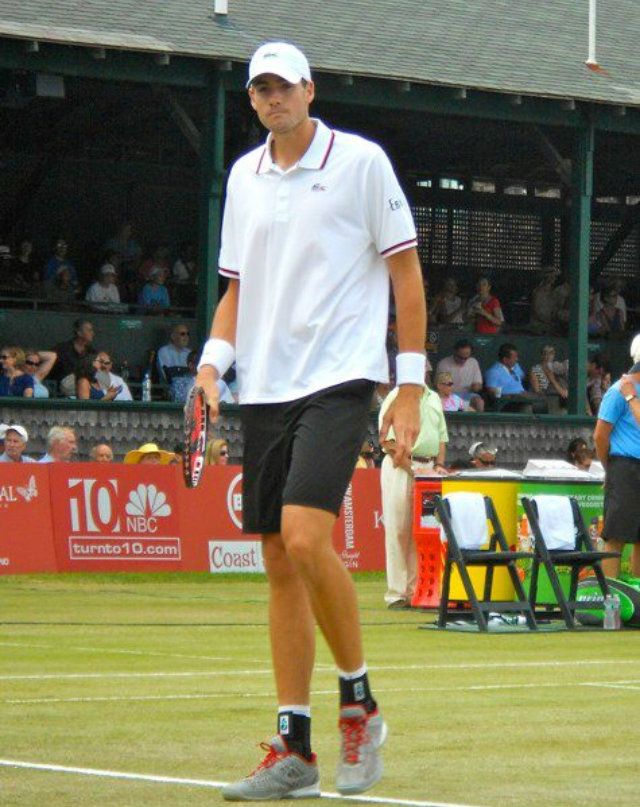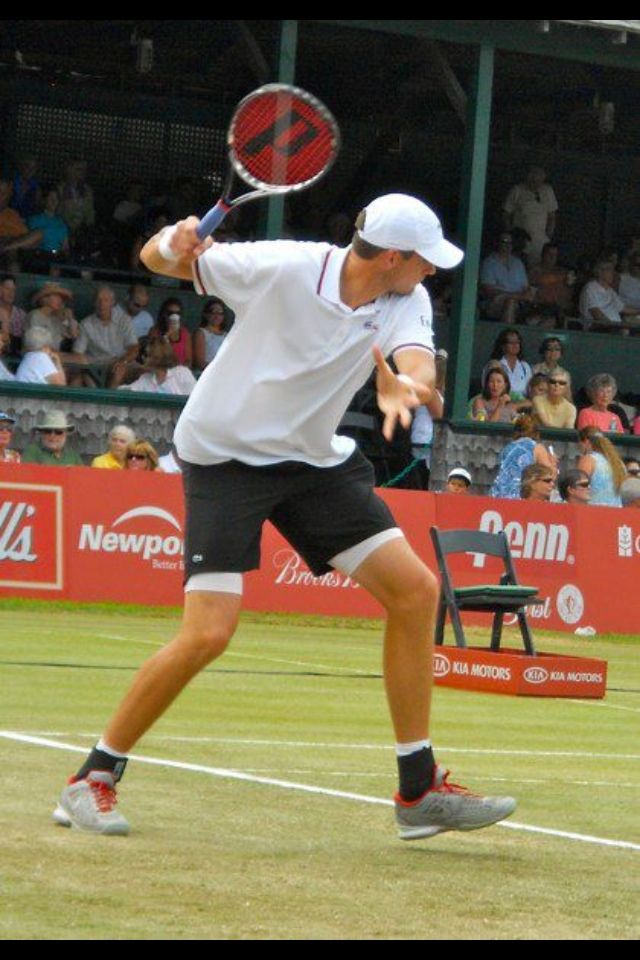 Ok, ok; I'll spare you the rest and show you my nails now ;-)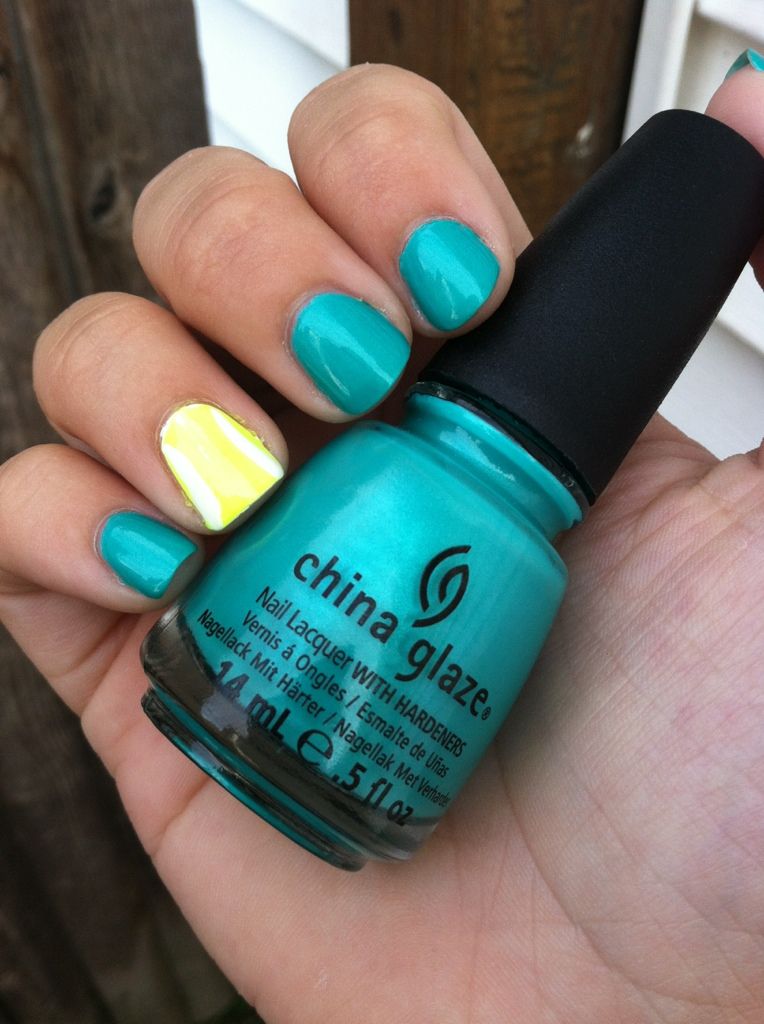 Colors Used: China Glaze Turned Up Turquoise, OPI Alpine Snow, Sinful Colors White Nail Striping Polish, Nina Ultra Pro Solar Flare
I like how this came out! Nice and simple, just the way I like it. I used Alpine Snow under the neon yellow to make it opaque and bright which was a good idea. Without the white, vnl shows even with like, 100 coats. Yuck. Although I like the shade of Turned Up Turquoise, I hated the formula. Eh. Just too streaky to use and too hard to make look good. I like polishes that look good on their own, you don't have to try your hardest to get it to look good on the nail. But hey, that's just me.
I want to think of more tennis-inspired nail art to try... it's definitely one of the lesser appreciated sports and I'd like to feature it more on my blog. :-)