And the procrastinating packing continues! Just kidding.. I'm at work right now with nothing to do so I figured I'd post what I have on my nails right now! Work stinks when there's nothing to do. In fact, I feel most like being productive when I'm stuck at work... then when I get home, all motivation completely flat lines. Ah well, such is life I guess! I broke out my new Bundle Monster 2012 plates a couple of nights ago to do this manicure. No tip wear or chipping yet, yay! I thank my new bottle of Seche Vite for that. I haven't used it in months (I hate how clumpy and hard it gets towards the end of the bottle, but I gave in and bought some to give Poshe a break).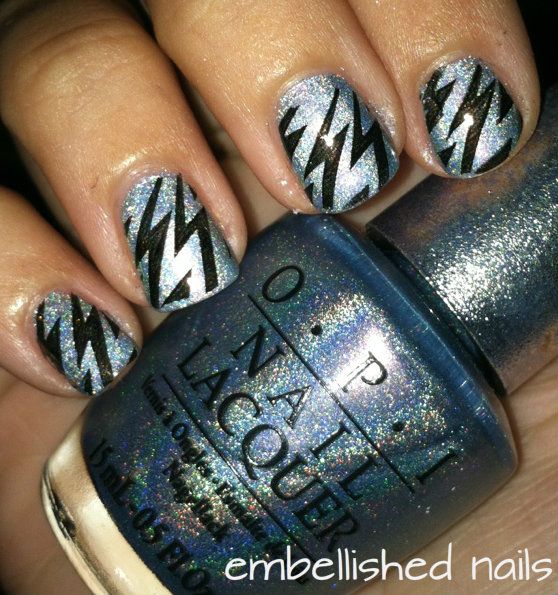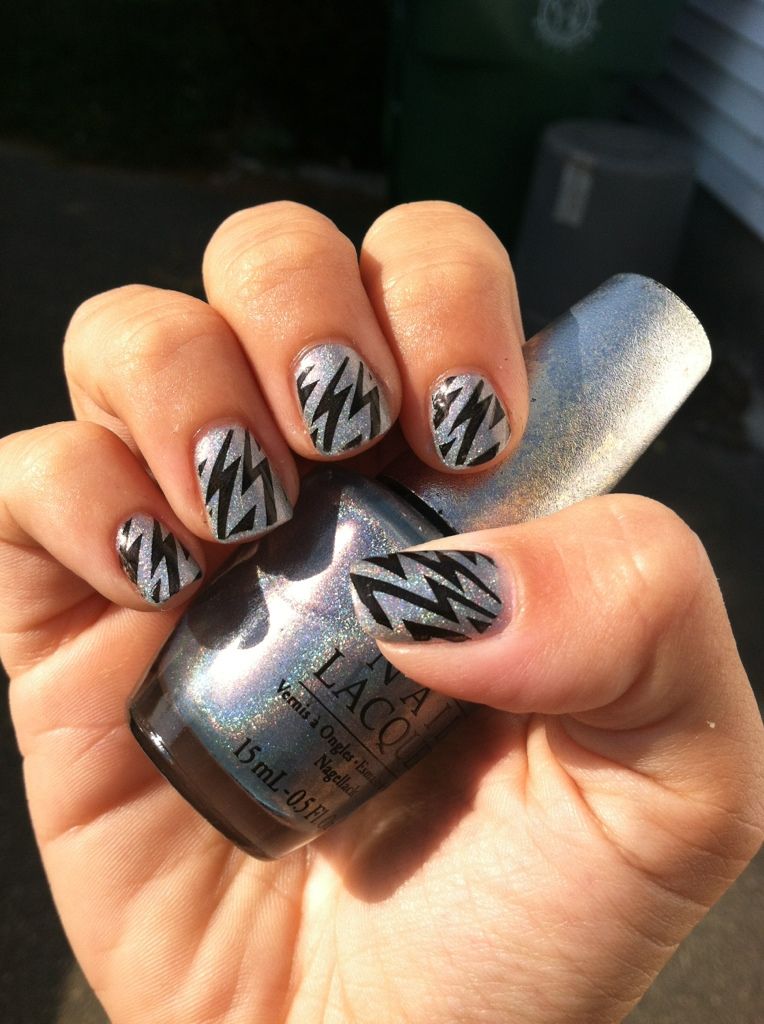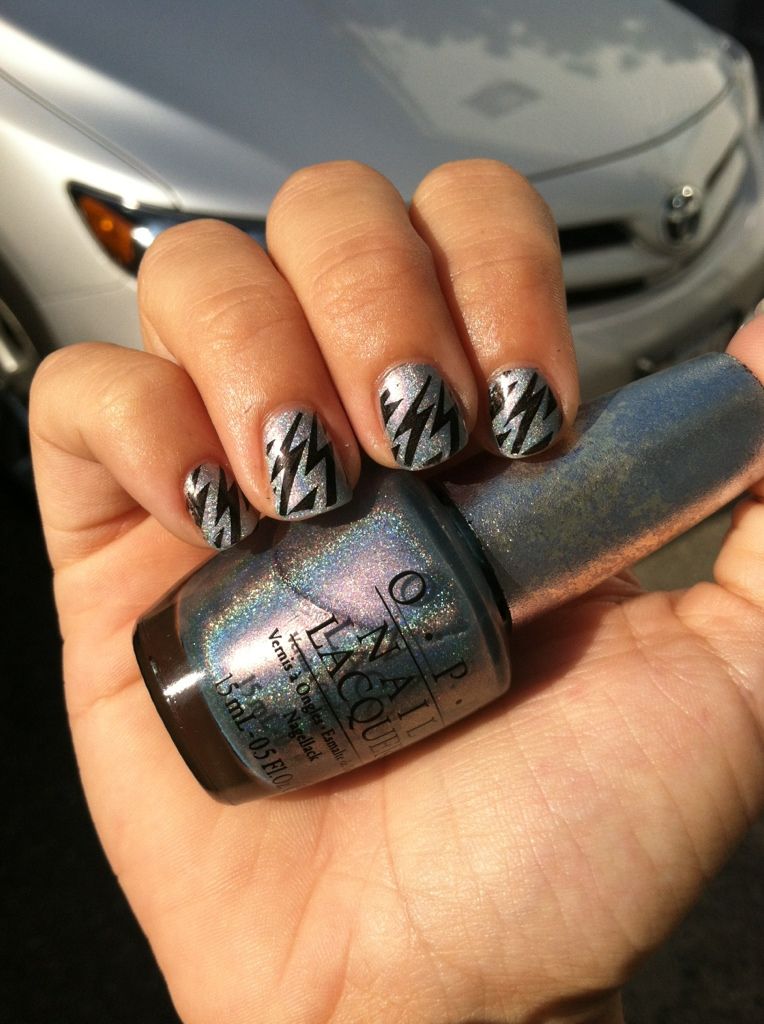 Junior wanted to be in the background of this shot! ;D

Colors Used: OPI Designer Series Sapphire, Fingerpaints Black Expressionism
Love, love, la-la-love this combination! Holo and lightning bolts go together like peanut butter and jelly, no? I don't care, I think so! It literally took me twenty minutes to figure out what to do first with these plates. The possibilities are endless. I wanted to put some Sally Hansen nail polish strips on for my vacation but I just wanna keep using these stamping plates... argh, dilemma!

I was going through my phone and found a bunch of manicures I haven't posted yet.. so I'll be scheduling those posts today for the next few days! Be on the lookout for that. Also, if you haven't done so yet, follow me on Instagram > username is c4rped1em - that's "carpe diem" with a few numbers thrown in! I follow everyone back, but most especially if you post awesome pictures!
Have a fabulous Wednesday, everyone!