this post was scheduled ahead of time! enjoy!
-> right now I'm in Washington, DC on my road trip! today i'll be able to cross seeing our nation's capital off of my bucket list! i also get to visit with my aunt & uncle in maryland who i haven't seen in four years and meet my twin cousins who were born last year!
I never hopped on the
Lynnderella train
simply because I thought her polishes were way too
overpriced
. Last year I was in a nail polish group on Facebook and I joined a group buy to purchase two of her polishes. I was in
LOVE
with them. I have since sold them just because I don't want any association with the terrible business etiquette and lack of manners that her "company" has displayed.
Howeverrrr
, I received a Lynn in a "
Secret Santa
" type of swap from the awesome Jodi @
Captivated Claws
. Go check out her blog when you get a chance; it's great!
I couldn't part with this one because it was such a great gift!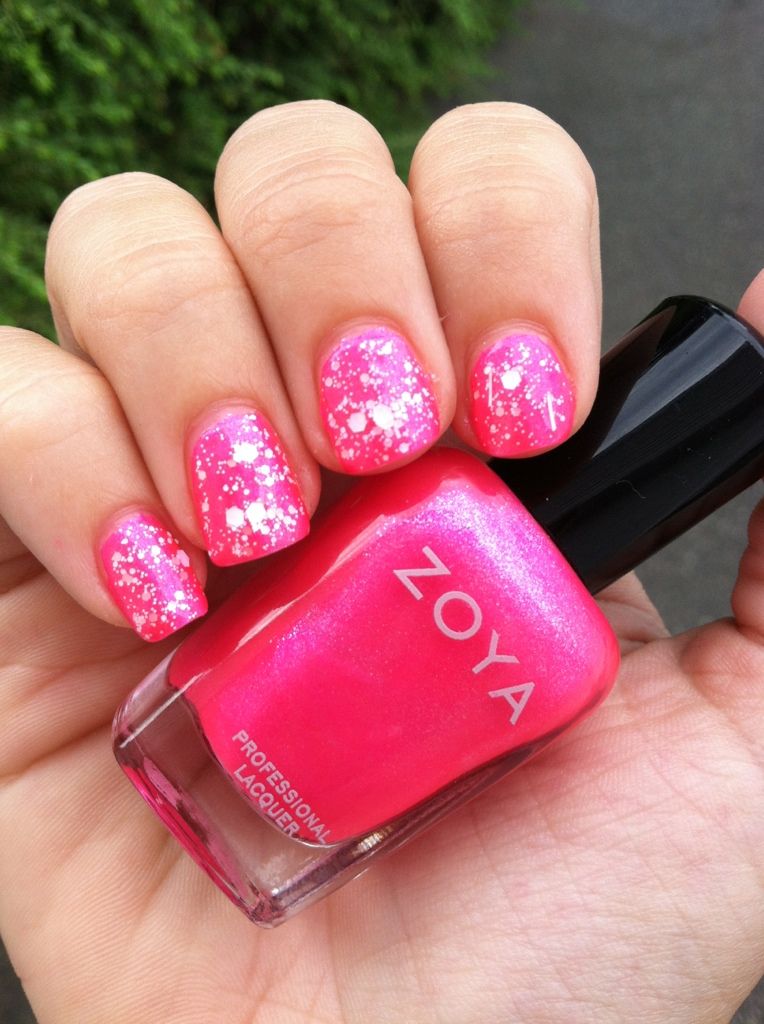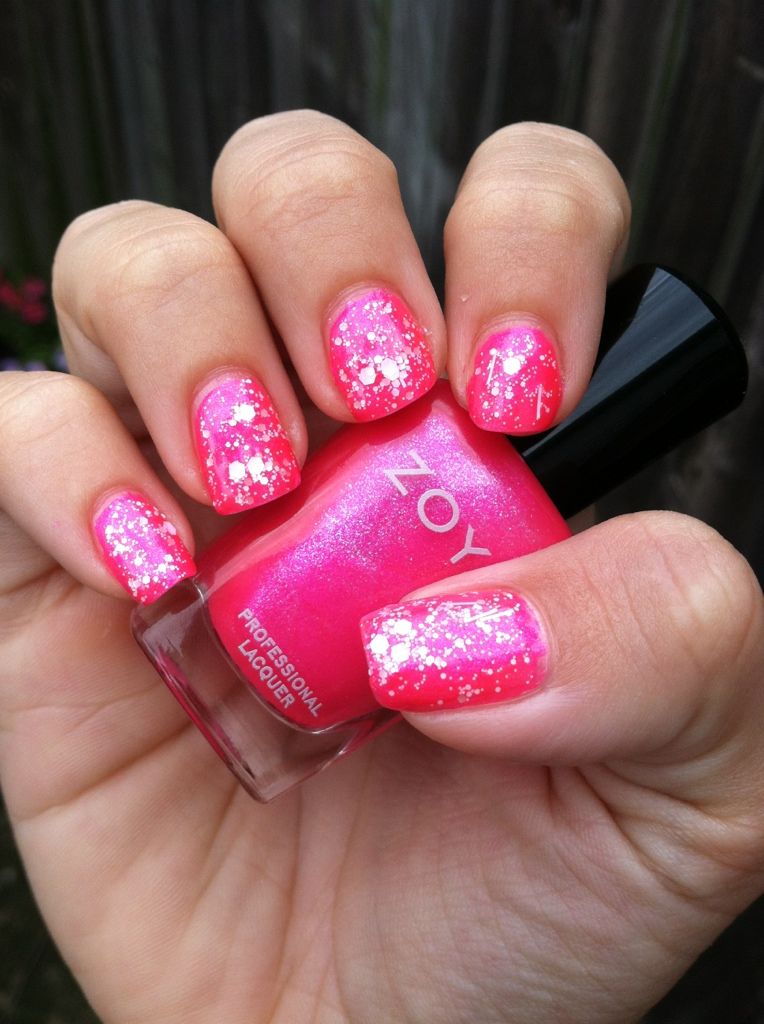 Colors Used: Zoya Gilda (I'm pretty sure... like, 95% sure. I just can't remember which of the many pinks I used), Lynnderella Love, Lace & Lilacs
I got a ton of compliments on this manicure! People are drawn to it because of the different sizes of glitter, I'd say. Plus, this pink is AWESOMEly bright! So gorgeous. I wore this one on the 4th of July (yep- no Patriotic mani for me, sorry America). What do you think?