Happy FRIDAY! I haven't posted in what feels like an eternity! Work and school has caught up with me and I haven't really had the time to indulge in polish! :'( That all changes this weekend- I have an
EPIC
weekend ahead. Some of you may recognize the title of my blog post and what it refers to; I'm talking about the
Toby Keith
song
RED SOLO CUP
!! I'm seeing Toby in concert tonight so I had to attempt some red solo cups on my nails. This manicure also subsequently celebrates
Wear Red Day
which promotes awareness of heart disease. Check it out.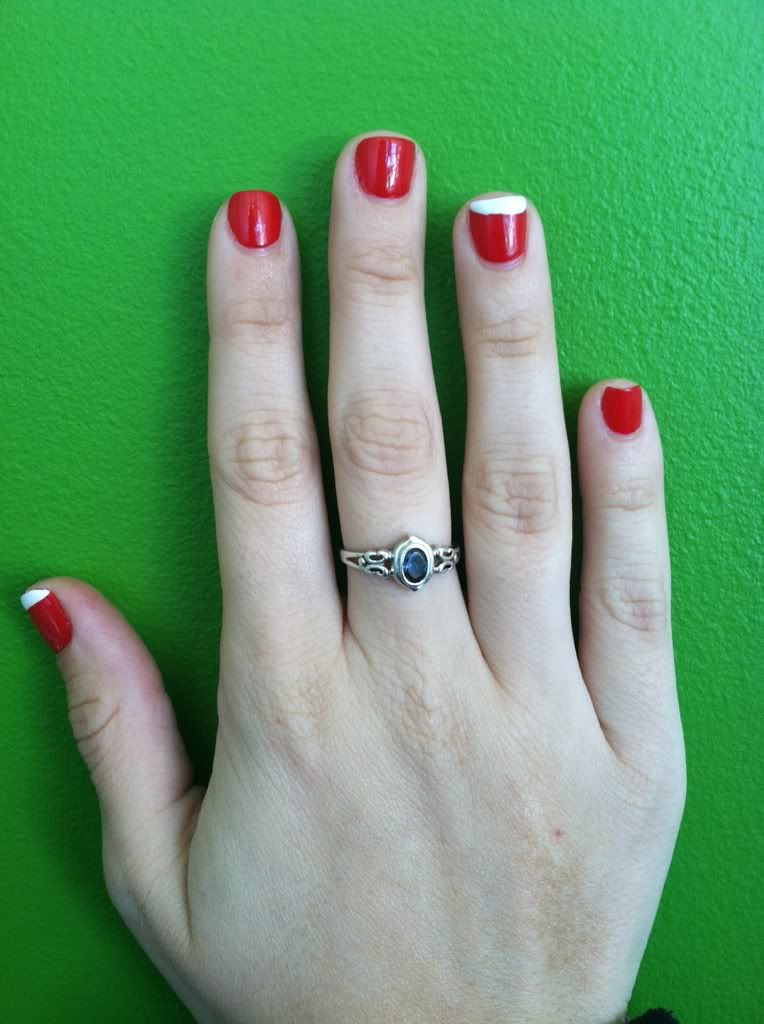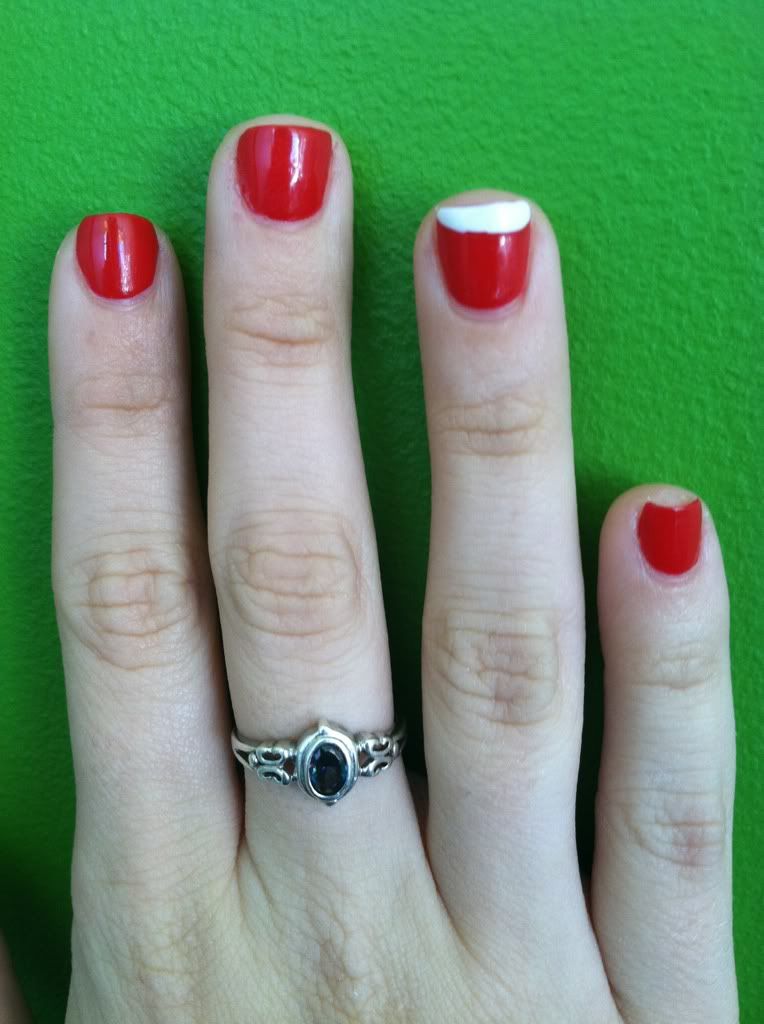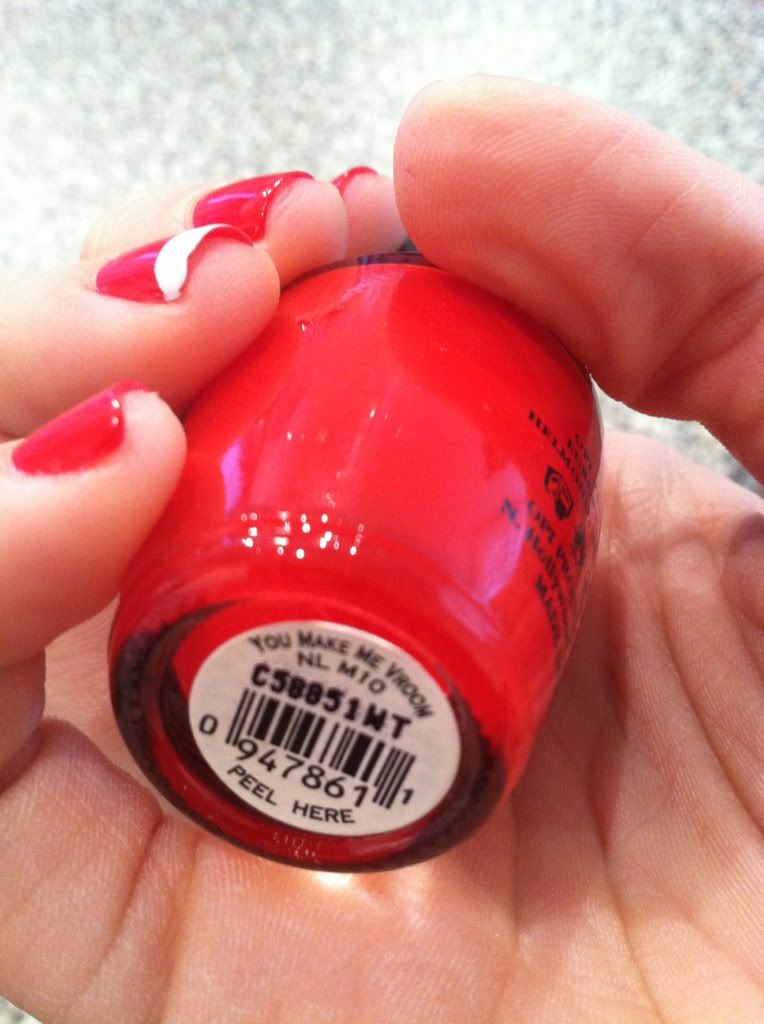 My camera was being really wonky today- I apologize for the blur here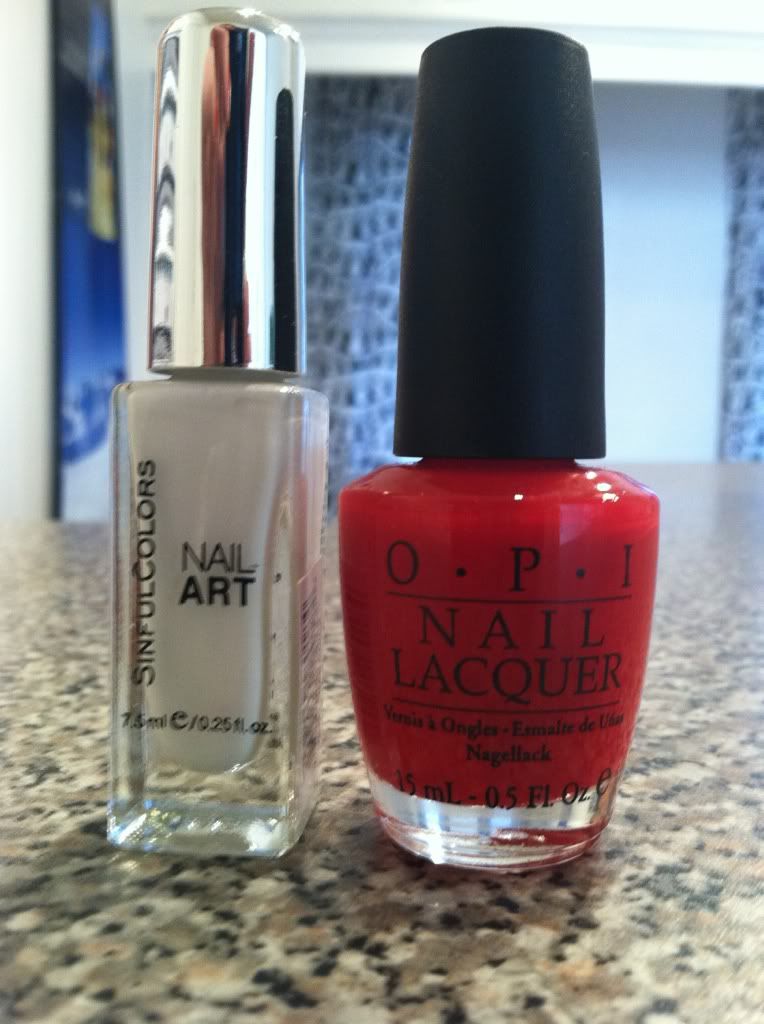 What I Used:
1 coat of OPI Natural Nail Base Coat
2 coats of OPI You Make Me Vroom
Sinful Colors Nail Art Striping Brush in Bad Chick
Bottom Line:
This manicure came out better than I expected. I have a pretty shaky hand, I'm impatient, and I suck at anything creative so I was planning for a REALLY simple mani. I didn't want to go overboard and do a cup on each nail so I stuck with one on each of my ring fingers and thumbs. I'm happy with the result. Our seats are in the pit, so maybe Toby will be close enough to see my nails!