Fun title today, haha! I was really interested in trying the nude creme/multi-colored glitter trend so that's what I did here!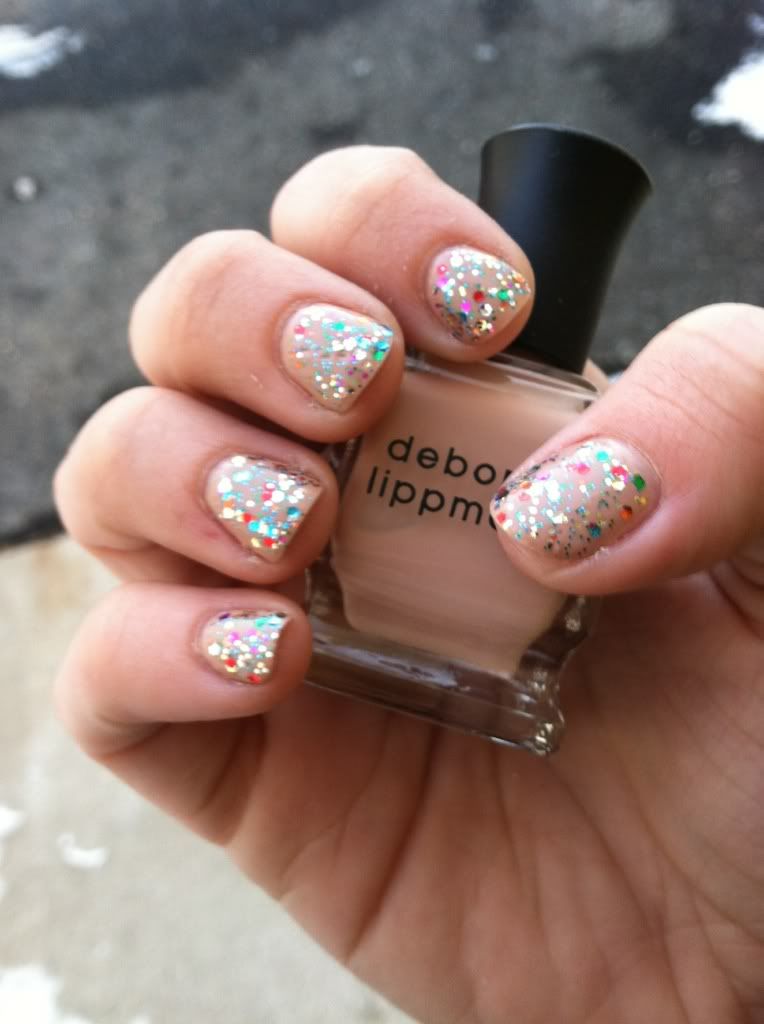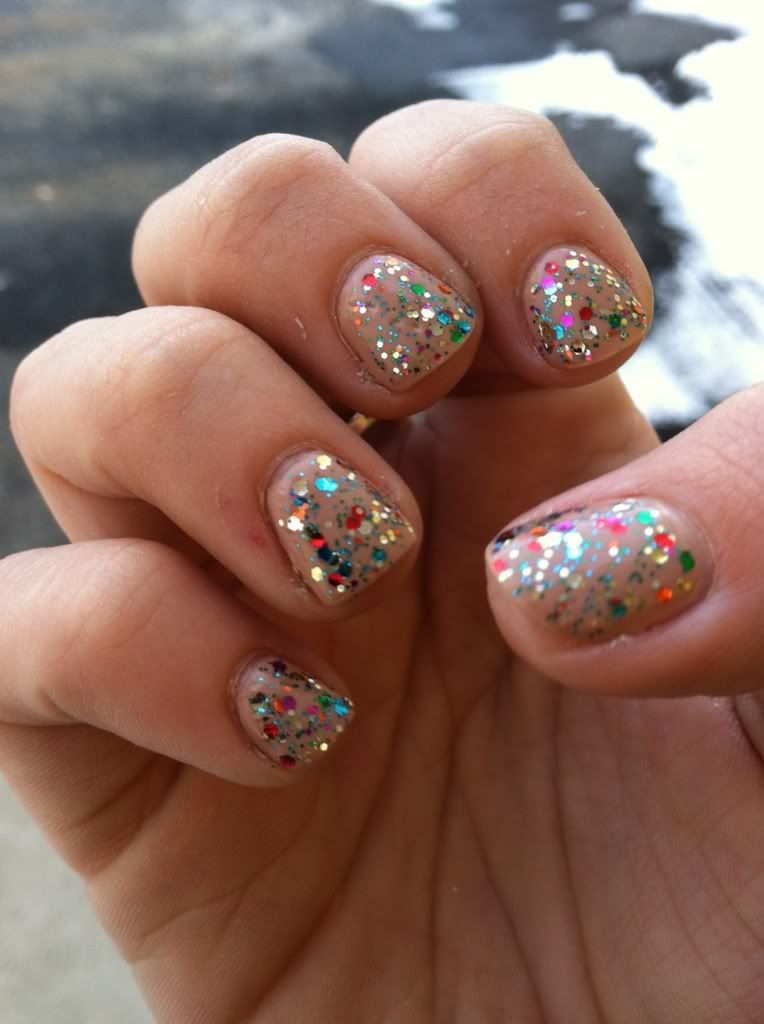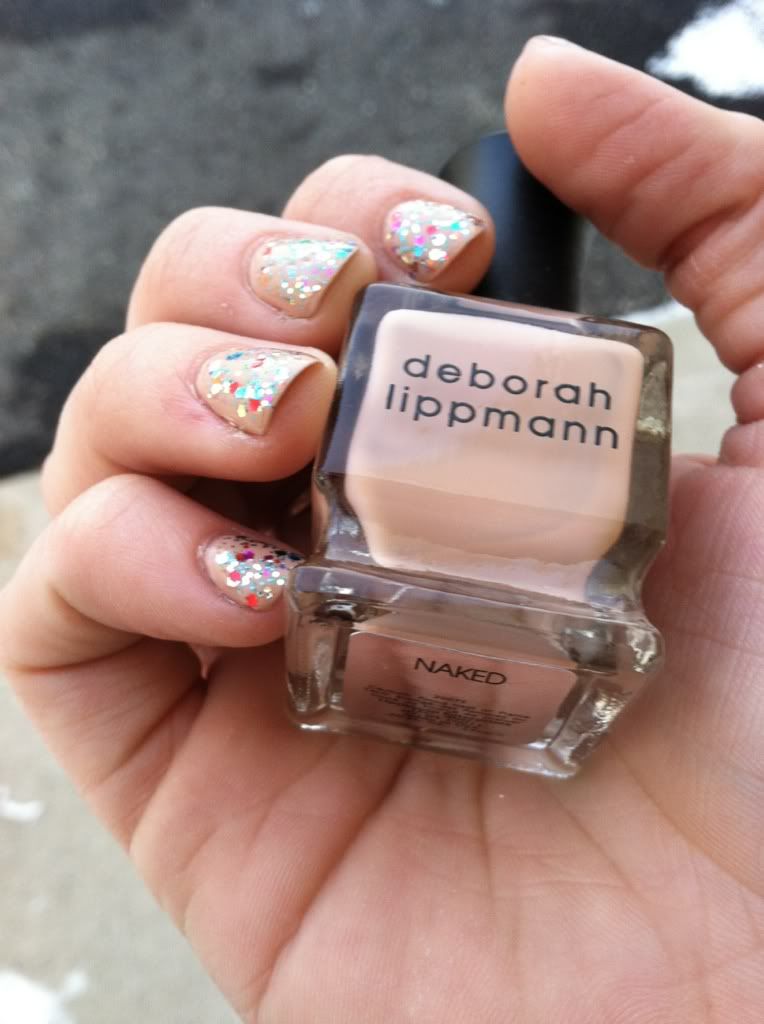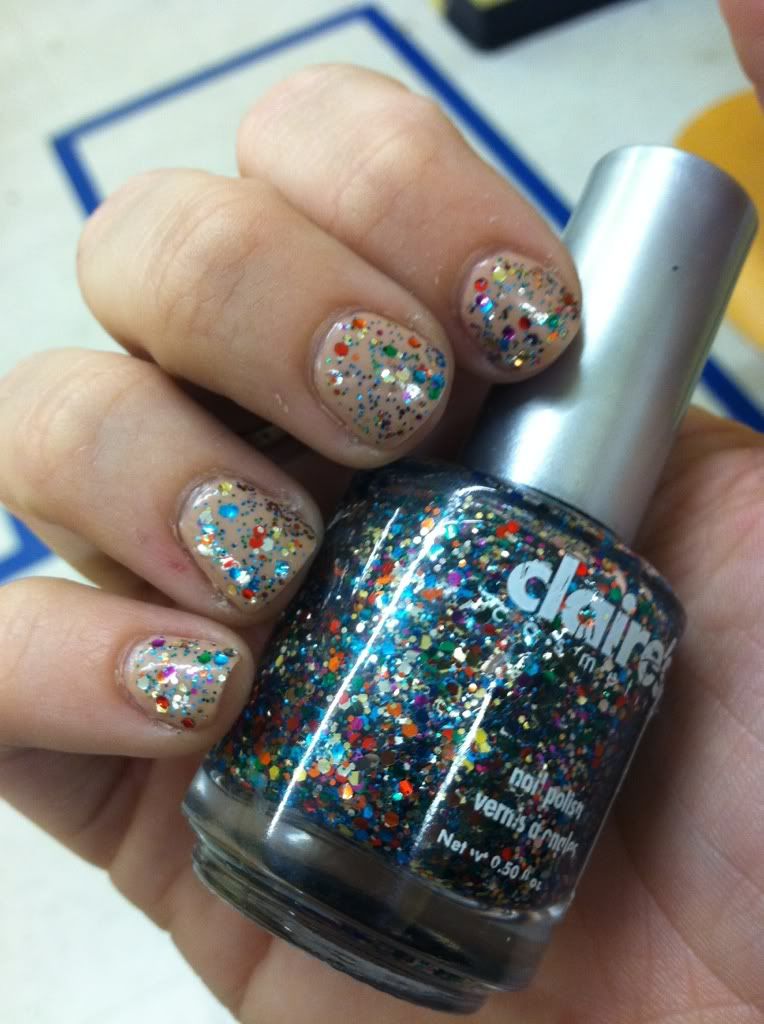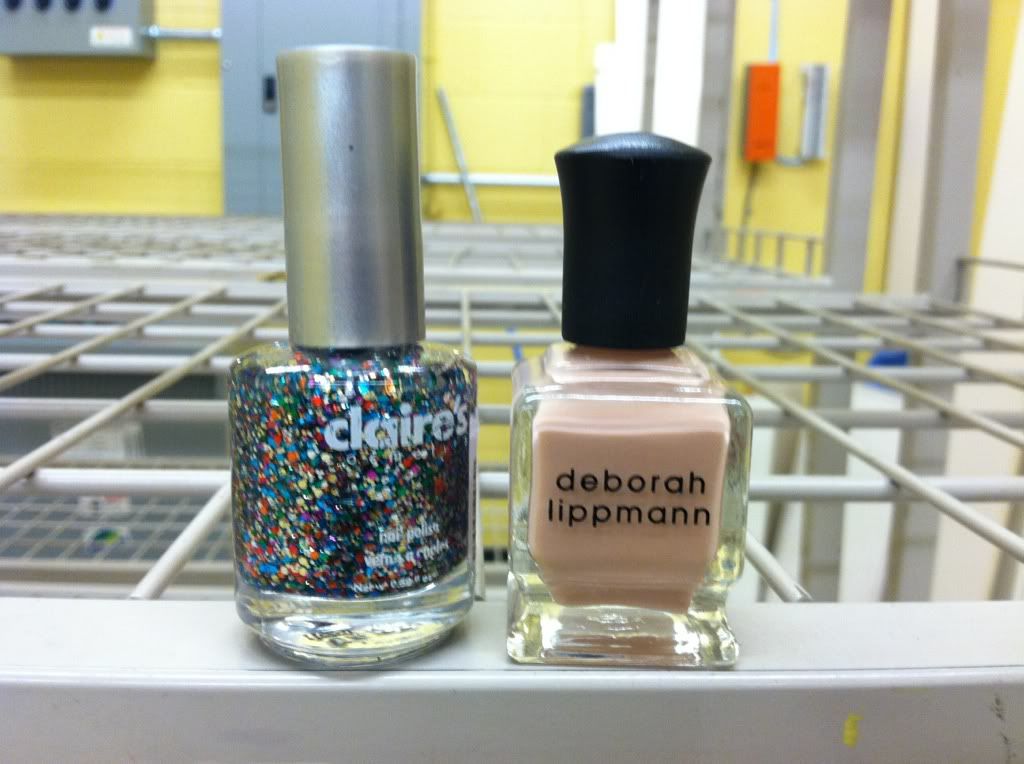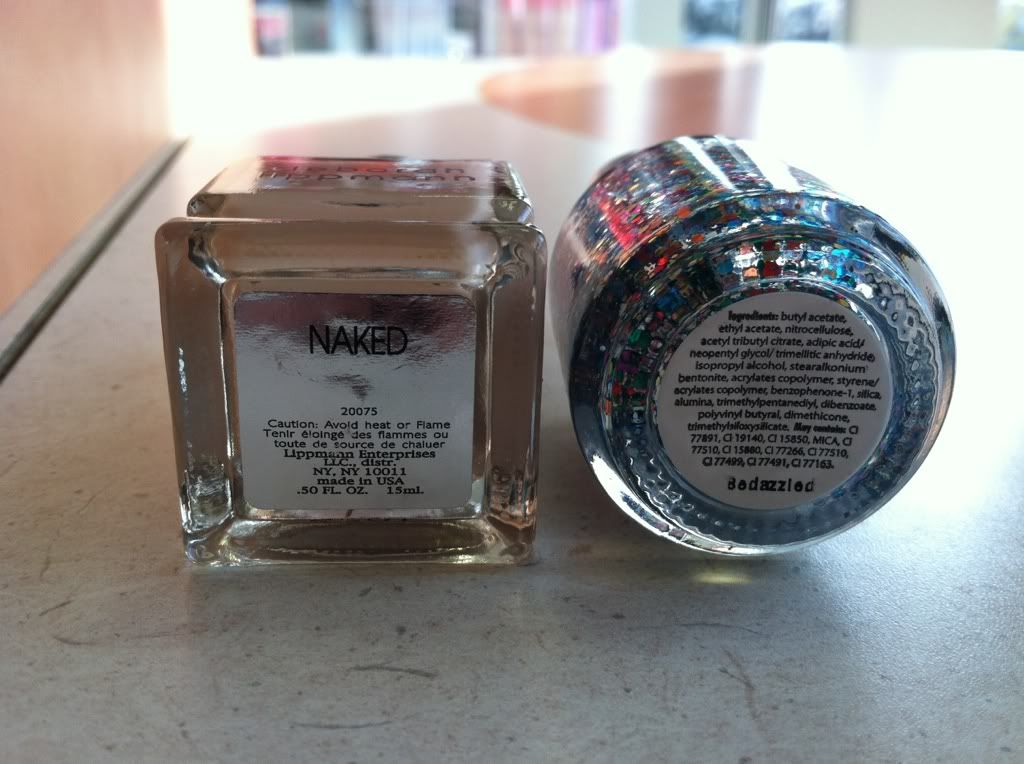 What I Used:
1 coat of OPI Nail Envy
3 coats of Deborah Lippmann Naked
1 coat of Claire's Bedazzled
1 coat of Poshe Top Coat
Bottom Line:
I got a lot of compliments on this manicure, and I liked it too! It's definitely a different combination but I'm on a glitter kick right now so I, of course, love it. What do all of you think?
Also, my giveaway closed yesterday! I will be picking a winner and notifying them within the next 2 weeks.