I don't think I need to say anything else about this post. Today, I met my idol. Well, watched her play and got autographs and had the casual "Great match!" conversation.
Serena Williams
played
in my state
today. As some of you may know, I am a HUGE tennis fan, and an even bigger Serena Williams fan...
if that's even possible
. I wanted to copy a manicure that S did herself at a match last year, using some of her polish from her OPI feature line. Without further adieu..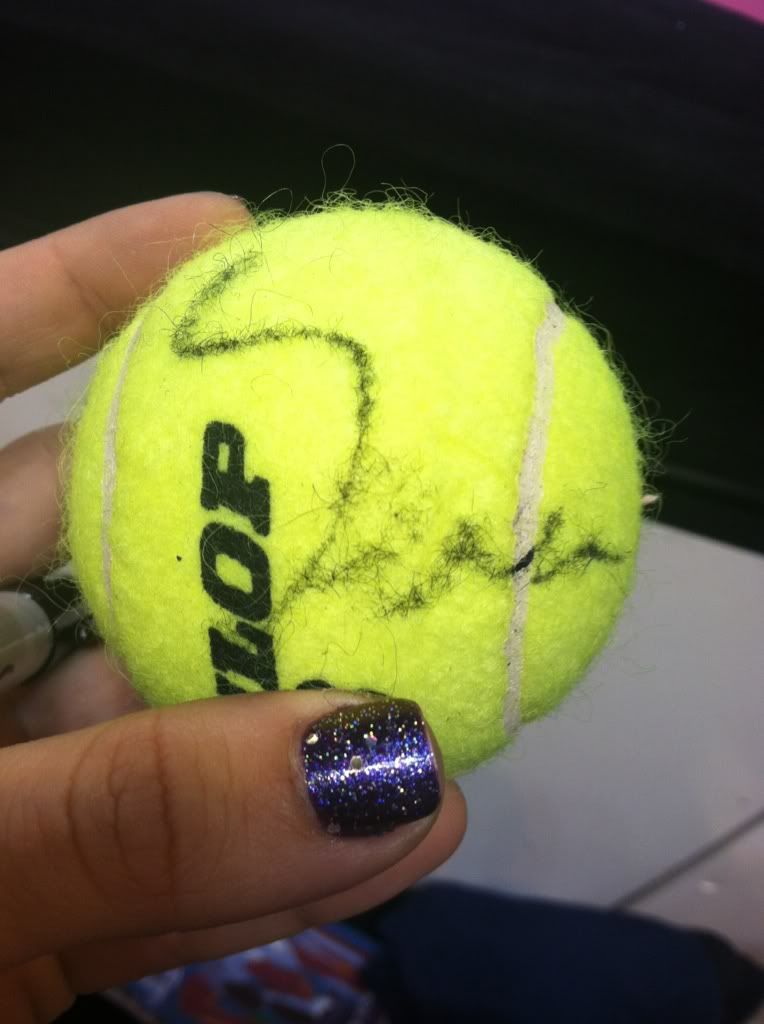 MY SIGNED BALL!
Go below the cut for more mani pictures!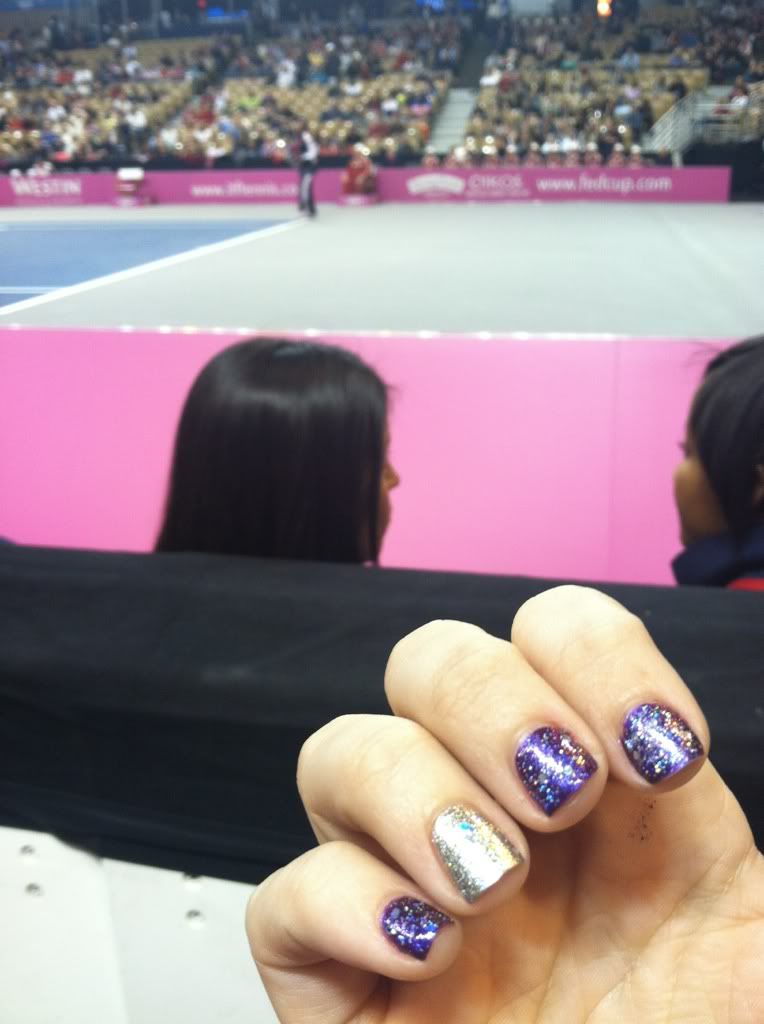 Serena in the back <3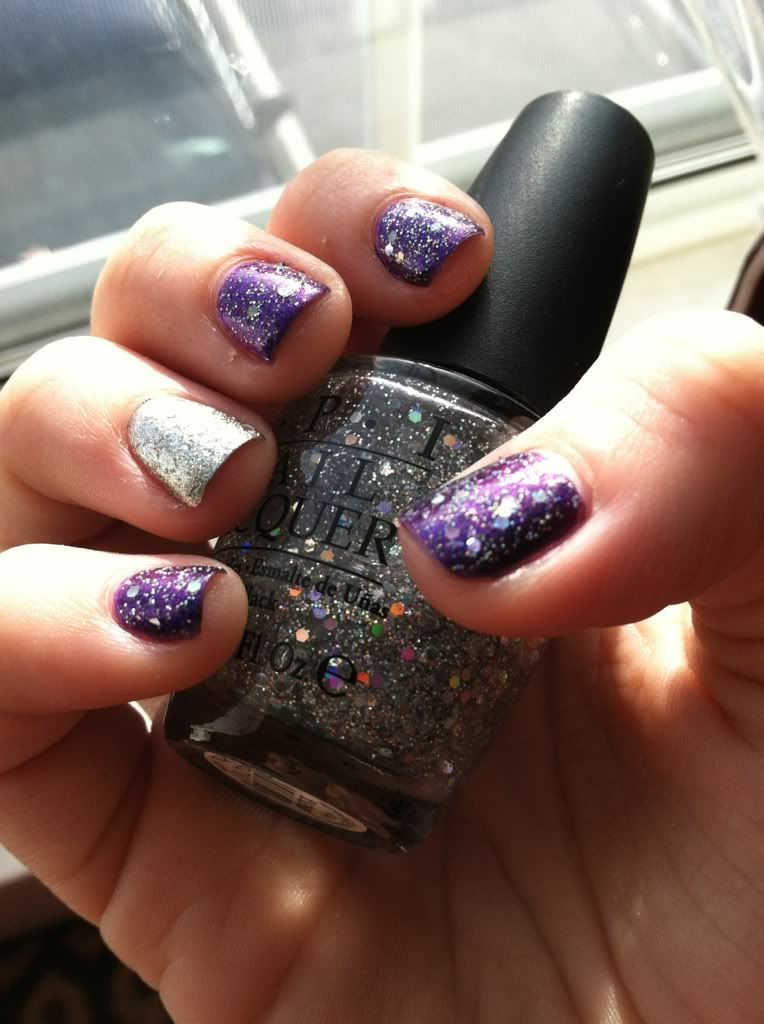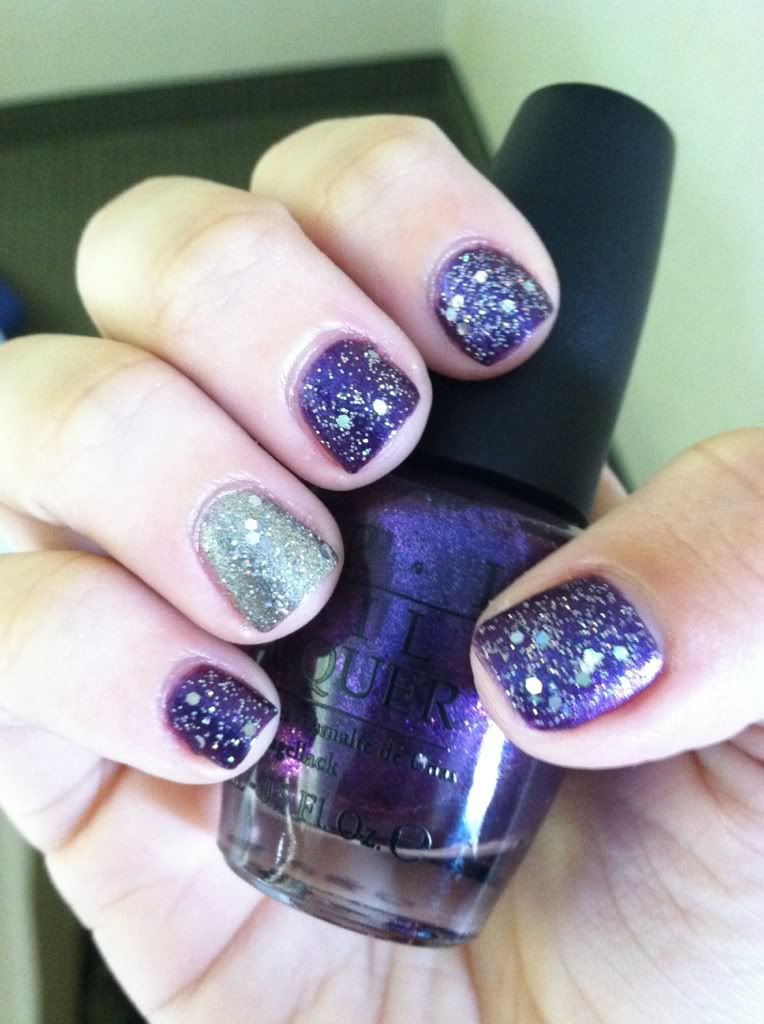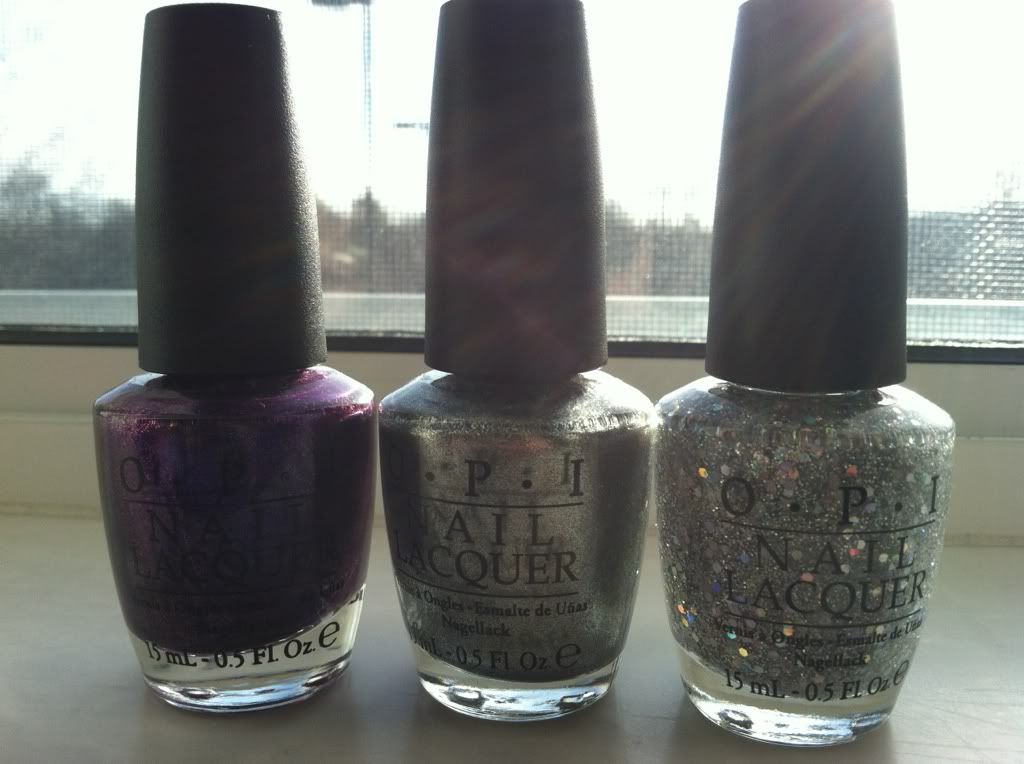 What I Used:
1 coat of OPI Natural Nail Base Coat
2 coats of OPI Grape..Set..Match
(2 coats of OPI Your Royal Shine-ness on ring fingers)
1 coat of OPI Servin' Up Sparkle
1 coat of Poshe Top Coat
Bottom Line:
I love this manicure. These colors are amazing. Grape..Set..Match is my favorite purple, and Servin' Up Sparkle brings it to a whole new level. This day has been perfect. We get to see Serena play one more match tomorrow, and her sister will be playing doubles afterwards. I'm so so excited, if you can't already tell. I am going to bed a happy camper tonight. :)