Hiiii guys! Happy Monday! Hope you all had a most excellent weekend. I certainly did. I worked all of Saturday which is actually okay because my hours keep getting cut and I need the money. I took Sunday off so I could hit up the
Big E
. For those of you who don't know what the Big E is,
you are missing out
. It's this pretty big New England fair that happens
every September
during the last two weeks of the month. It's the
same
every year and that's why I like it. It's one thing in my life that I know
won't
change. The food, the music, the atmosphere... I just love it all.
Before I post some nailz I must share some food porn from the Big E. Plus a few more..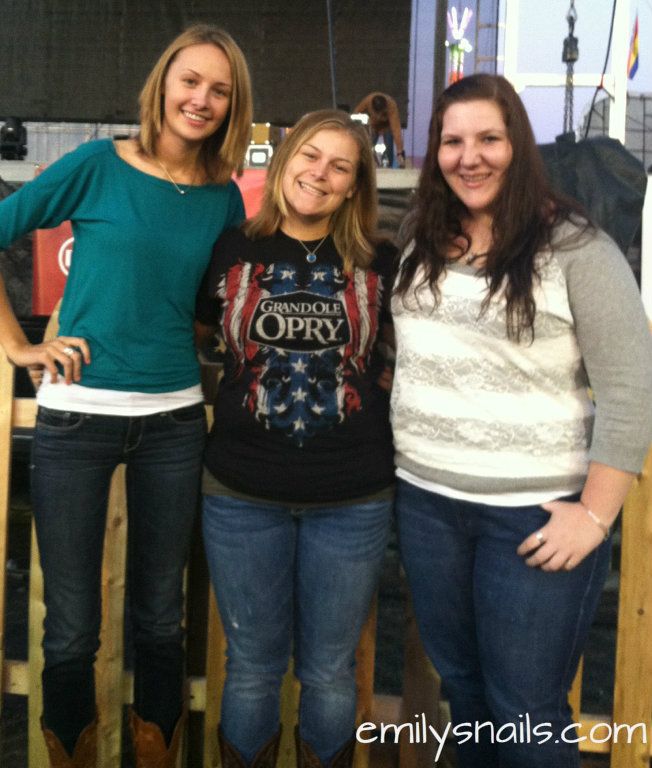 My two best friends and I stage-side: we had front row seats to see Rodney Atkins!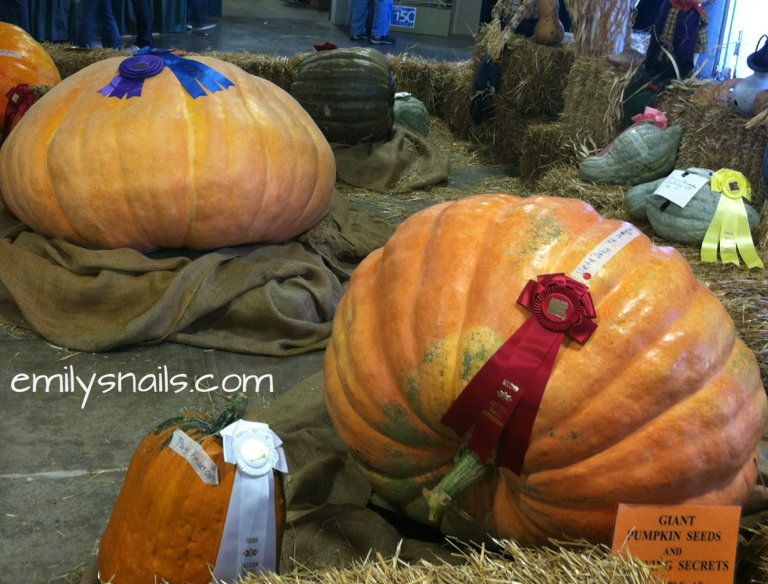 The giant pumpkins! A favorite of mine EVERY year.
Something new this year: fried. lasagna. Can you say heaven?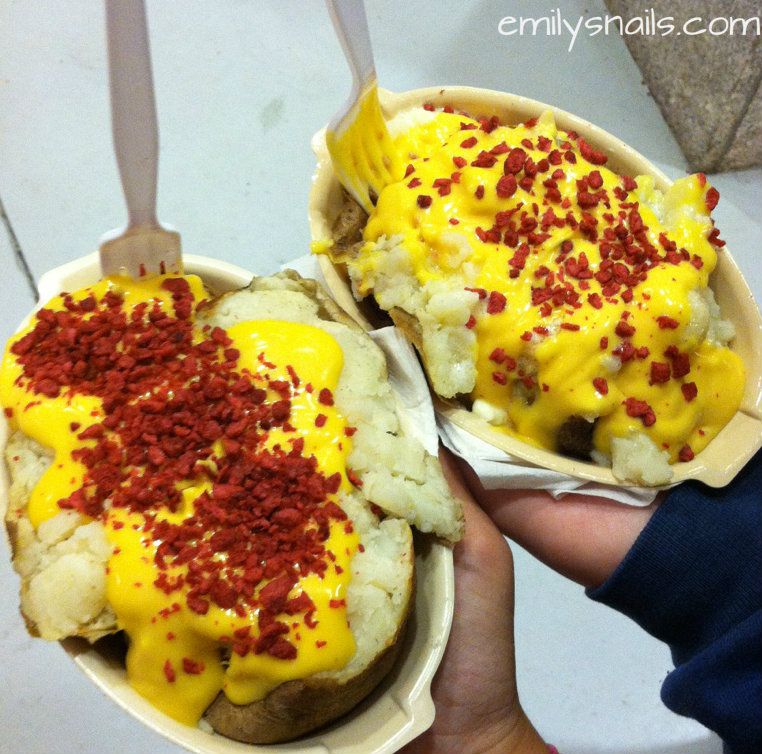 An annual favorite: baked taters from the Maine building
And these...? --->
Yup. Fried samoas.
Oh, how I love the Big E.
I genuinely try to eat pretty healthily and work out regularly but these two weeks...
nope
. No diet, no exercise regimen. I just enjoy myself. And it's worth it.
As far as manicures go... this is what I wore to the Big E yesterday: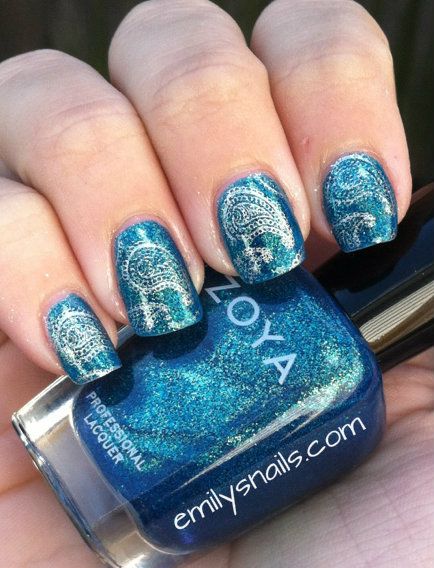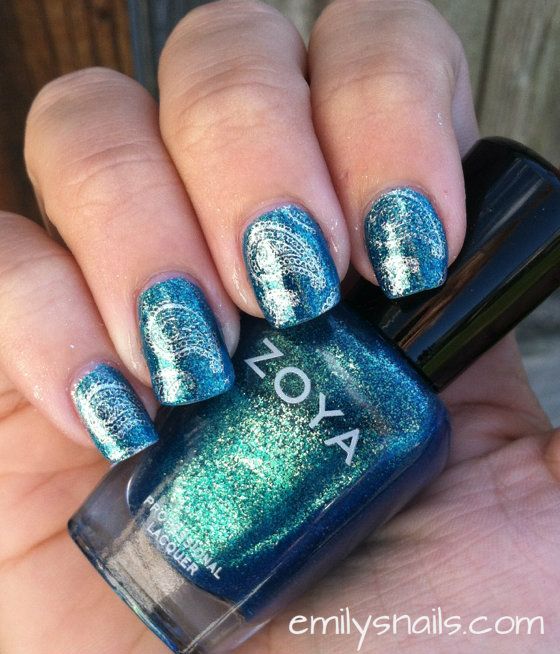 This is two coats of Zoya Charla stamped with Sonia Kashuk Smoke & Mirrors. The stamping plate is from bundle monster's third collection- I forget the exact plate number. It's gorgeous, and comes out so well! I absolutely love the way a silver foil looks stamped over shades like Charla- think OPI Catch Me In Your Net, etc. My fave.
What do you think?