Finally, it's time to get back up on the saddle! I took a few days (erm.. maybe a little longer) off to collect my thoughts and try to get things back in order in my personal life but I am (hopefully) baaack! I think I'm officially ending my participation in the challenge. I sort of feel like a quitter but it's hard to get back into it.
Things are hopefully getting back on track in my personal life. I've found a possible new job opportunity (FINGERS CROSSED FOR ME) and I just started talking to a new, absolutely amazing guy. Hoping both of these things continue to go well for me. It's nice to come out of a dark phase to some amazing, positive things.
This is the first manicure I painted to get back into things. I was feeling very
grey
so I decided to use a grey polish for the first time. I only own this one, and I only bought it so I could one day do
newspaper nails
. I still have yet to do that. But, whatever. This is
Essie Power Clutch
.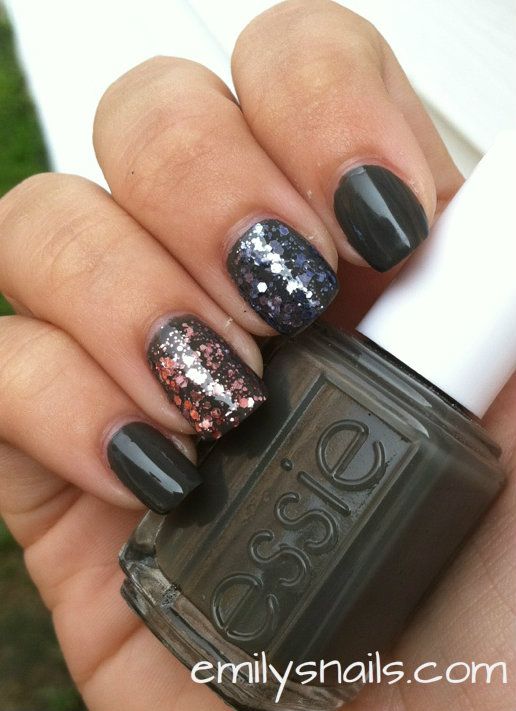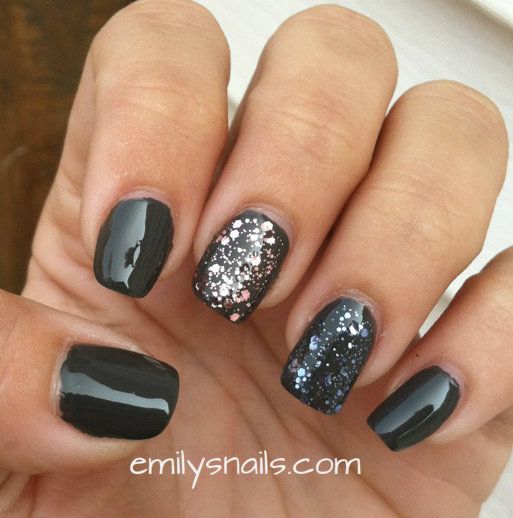 This is two coats of Essie Power Clutch. I used Essie A Cut Above on my middle finger and Essie Stroke of Brilliance on my ring finger. These are both from the Luxeffects collection. Love these glitters!
Do you own any of the Luxeffects? How about Power Clutch? What do you think?