Hey hey! :) Happy hump day. I worked a realllly short shift today and planned to be super productive afterwards... that plan completely died. I came home and got pizza for lunch with my mom. We watched The Voice while we ate lunch. It was nice to spend some time together. :o) Not to mention I am becoming obsessed with The Voice. Arrrgh! Blake Shelton + Adam Levine.. and Michael Buble is joining the mix as a mentor... can it get any better? I'm in a picture mood today... here is Blakie & Adam if you have no idea who I'm talking about (or if you want a photographic reminder ;D).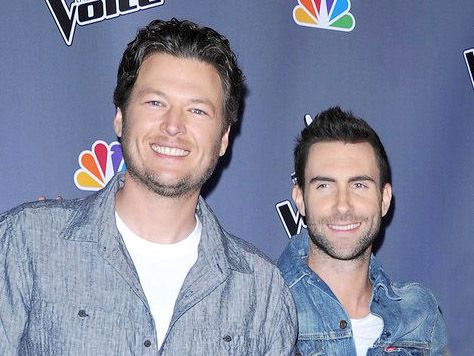 YUM. I will take the both of them. But mainly Blake. Really.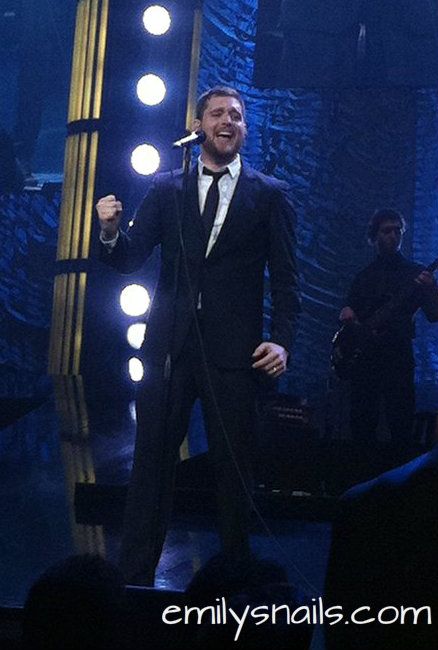 I've seen Michael Buble in concert twice. The second time, we were in the 2nd row and I touched his
hand as he walked by. By touched, I actually mean grabbed & wouldn't let go of. *swoon*
Ok. Done swooning. Back on task, back on task. I did like three different manicures for this striped theme but the first two sucked. My Seche kept ruining them.. and the colors weren't working out. So, I decided to revert back to what I like to call old faithful:


This is Essie Ole Caliente and China Glaze I'm Not Lion. I'm practically obsessed with how these two polishes look together. I can't even handle it. =O I'm just in awe. I've never striped it like this before, but I figured why not go for the gold. This was so easy to do. I slapped on a few coats of polish, a layer of Poshe (because Seche is being pissy), then used Scotch tape to add the lines. I love the middle two fingers where there's just one vertical line. So cute!

Let me leave you with a REALLY funny picture. I found this one when I was browsing on my Facebook for a picture of Michael Buble. This was my OPI stash circa April 2011. This means I've accumulated over 400 polishes in about seventeen months....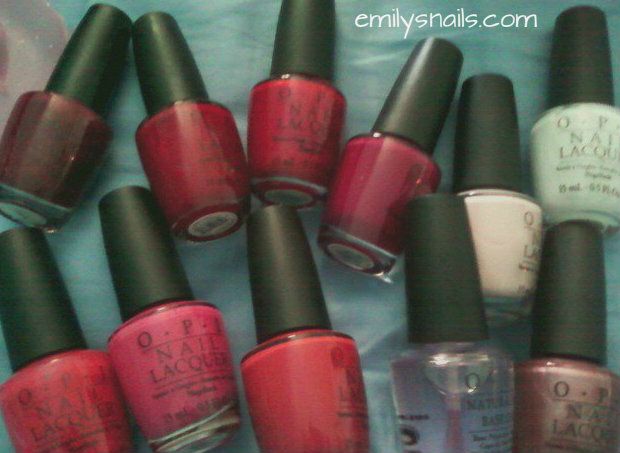 My caption on Facebook for this one was "This is $100 worth of polish..I think I have a problem" HAHA!