Wooo POLKA DOTS! Today's challenge theme gives me a chance to use my dotting tool for the first time. Yup- that's the extent of my dotting tool skills. I seriously give props to all of you amazing artists who can use a dotting tool to conjure up nail art. I think it's crazy insane. I'm sure I'd be ok at it if I practiced... but I'm just not patient enough.
For today's manicure, I was inspired by an old dress that I saw at my best friend's house. We were reminiscing looking at older pictures (we've known eachother since we were 5- that's 15 years, WHOA) and she saw one from our junior prom. Of course, that led to a twenty minute dress up sesh and it ended up in this brown dress with light blue polka dots that she actually wore to my sweet sixteen. I'd show you a picture from my sweet sixteen but my Facebook is acting up- darn. ;P I remember begging my parents for a big party and they insisted I didn't need one. Of course, I was able to convince them otherwise. Those were the days.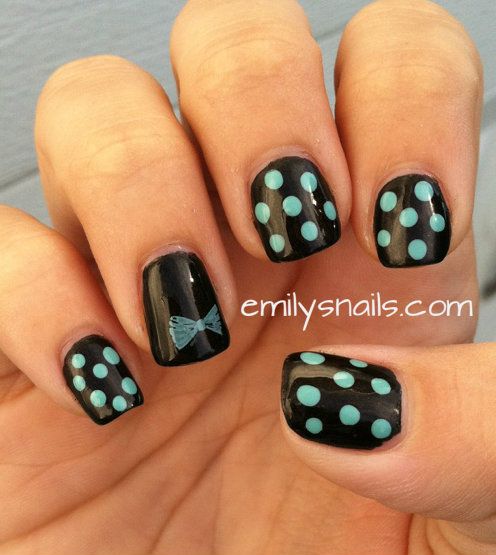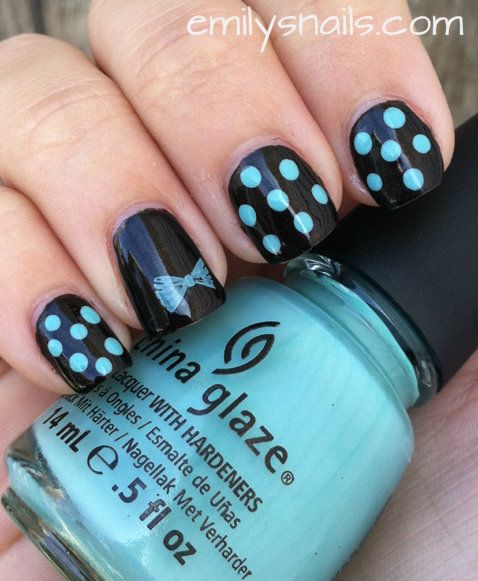 I don't like how my fingers look in this one, but I wanted a good sunshiney picture
to show you the beautiful orange shimmer in SpaRitual Howl.
For this manicure I used two coats of SpaRitual Howl. I never understood why it was called Howl when I first got it, but I noticed the orange shimmer today. DUH, Halloween polish! Side note: I freaking love Halloween polish. It makes me feel so nostalgic and reminiscent of my childhood. Love, love, love!
I'll definitely be wearing Howl again sometime soon because I loved it. I am always so impressed by the formula of SpaRitual polishes. A polish's formula can either make or break a manicure, and this polish went on like satin. It applied perfectly. I want more SpaRituals, but I'm just not crazy about a whole lot of their shades.
The dots and bow are done with
China Glaze For Audrey
and my
dotting tool from Sephora
. Of course, you don't need to actually
buy
a dotting tool. Polka dots can be made with toothpicks or even the head of a sewing needle.
I'm in love with this manicure. I don't want to take it off. It's so much fun and so girly! What do you think?