Hi guys! This is a manicure I'm
really
excited about! Today is
day ten
,
gradient
day! For today, I decided to use
this tutorial
from The Nailsaurus. I used colors sort of similar to the ones she used because I loved how they looked. I've done a ton of
glitter gradients
but I wanted to try a color gradient with some solid cremes. I fought the urge to add glitter to this manicure. Well, here it is: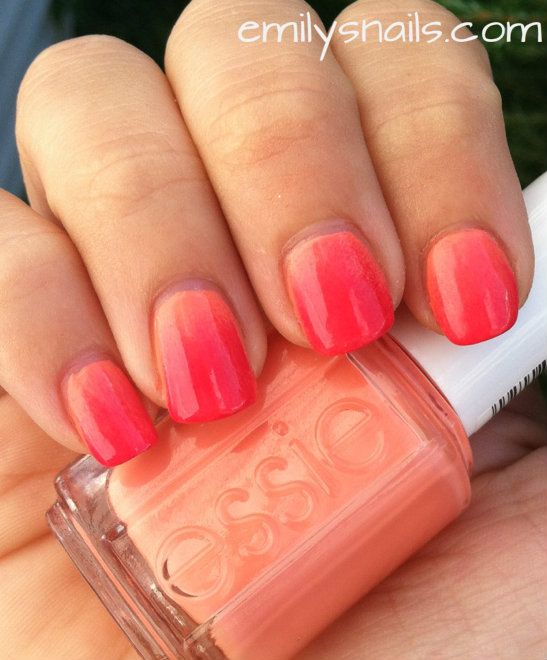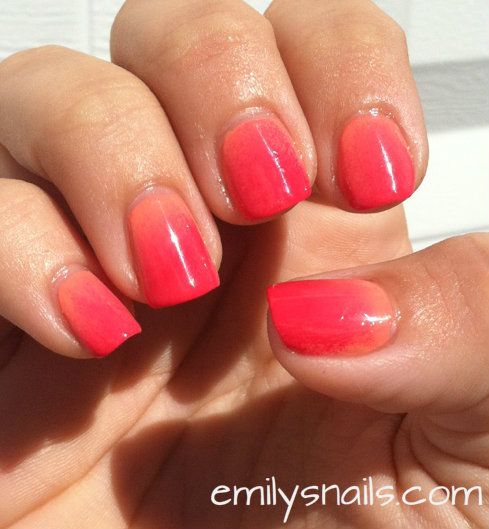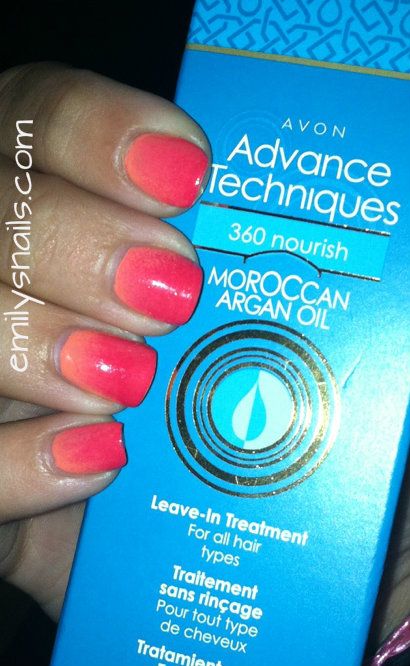 I took this picture to show a friend this hair treatment I got,
and I LOVED how my nails looked in this picture!
This manicure was really hard to photograph, but I got a few color-accurate shots. It looks awesome in person. I'm loving this. I used two coats of Essie Art Deco and I sponged with that & Essie Watermelon. These colors look awesome together, and the gradient was really easy to do. I followed the tutorial completely to get this look.
If you've never tried this look, I definitely recommend it! It was much easier than I expected!