Hi everyone! It's Thursday, and a GREAT one at that! My last class of the day was cancelled, and I don't have to work today because I'm going to a concert tonight! Yup, another country concert.. I've gone to at least thirteen this year. Definitely my guilty pleasure (besides nail polish...).

I wanted to do a sort of... closure manicure. Closure of the end of summer. The last full out neon manicure before they sit in my melmers until next spring/summer. Not that I strictly follow color/season rules but I like wearing darker colors in the fall and winter. Here's what I came up with.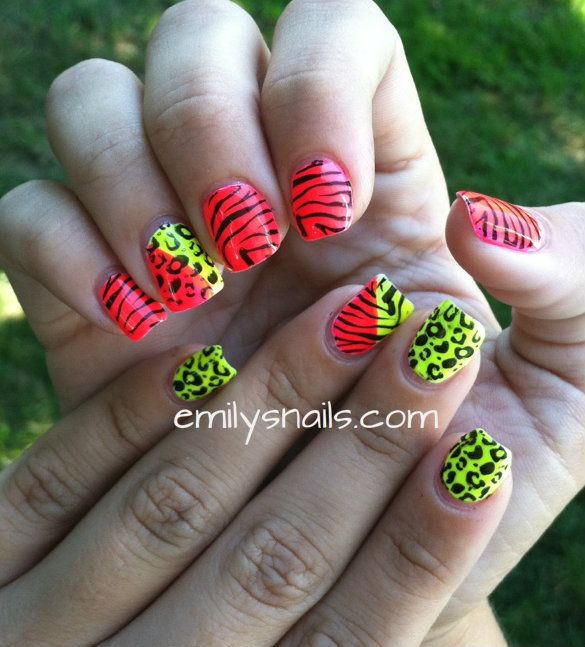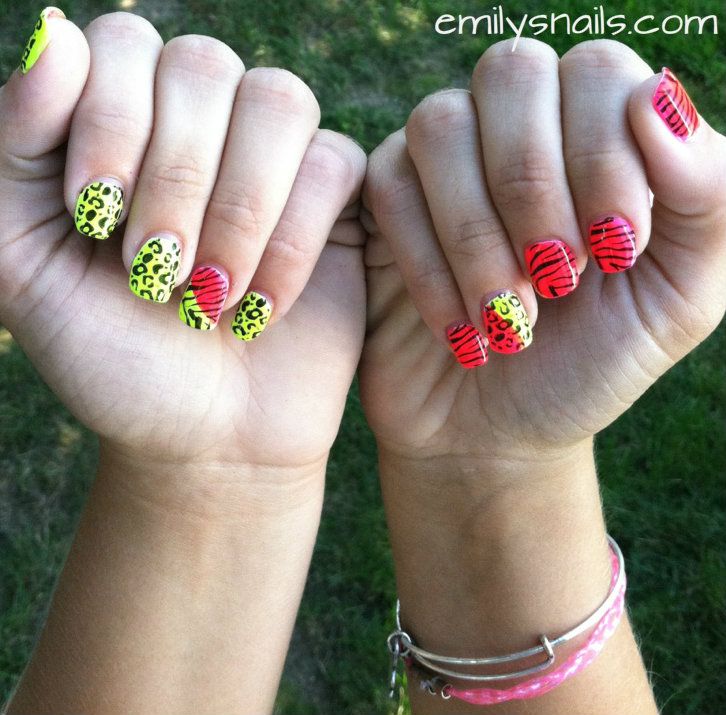 I used Nina Ultra Pro Solar Flare and China Glaze Pool Party. I have a serious weakness for China Glaze neons.. they are just beautiful! This manicure didn't photograph too well. I personally like how it looks in person better. I used Konad stamp m57, which had both a zebra and a cheetah print stamp. I used Fingerpaints Black Expressionism to stamp. This manicure is so much fun. I actually really like the yellow. I layered two coats of each polish over two coats of OPI Alpine Snow. Using white for a base under neons makes them really really bright, as you can see above.
What do you think?