Yep, I just quoted a Nicki Minaj song! That's because I'm going to the beach tomorrow! Wheeeee! Now as most of you know, I'm definitely a country girl when it comes to my taste in music. Buuut, whenever I'm at the gym I always listen to Nicki Minaj-esque music. This is the first song lyric that pops into my head when I think about the beach (of course right as I'm posting this, a Nicki song comes up on shuffle. hahahaha). So excited!
I wanted to do a more beachy manicure... everyone is posting fall collections and I am not ready for summer to end !!! I love the summer, and it always freaking flies by. Ugh. Here's a simple summery manicure: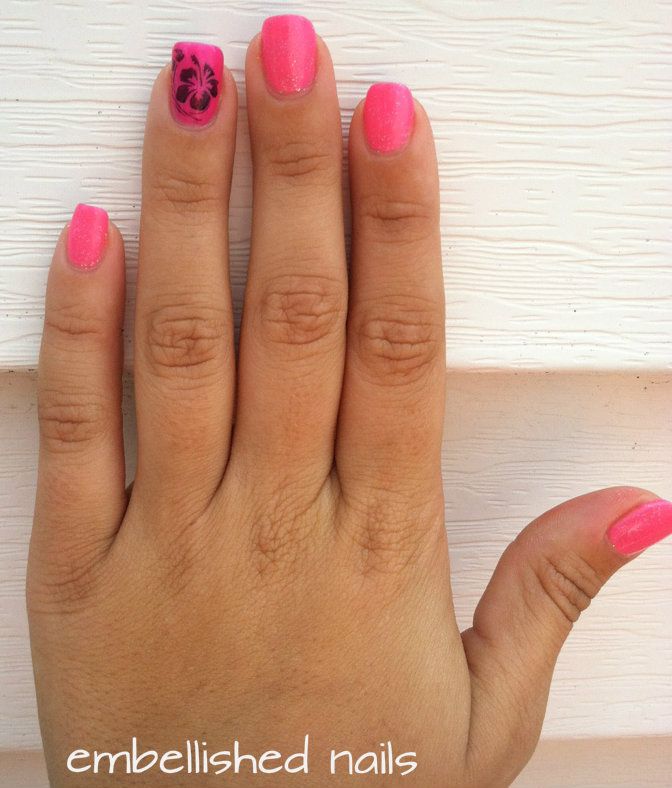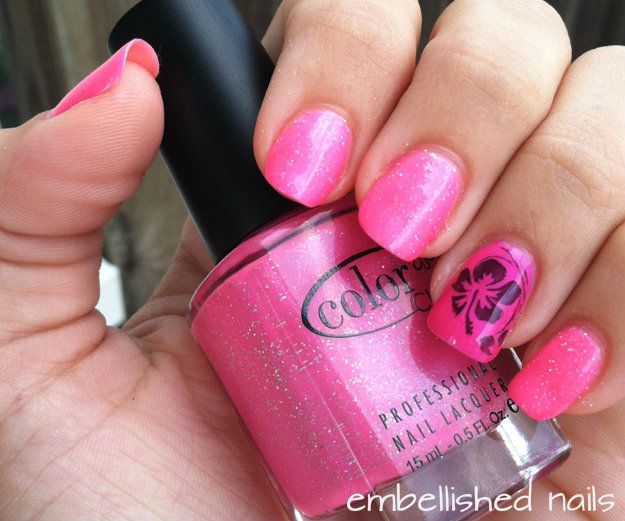 This is Color Club Space Cadet. I have China Glaze Hang-Ten Toes. I stamped with Nina Ultra Pro Black. I like this Color Club color, it's so girly & fun. Application wasn't bad either. What do you think?