China Glaze and I have a love/hate relationship.. I got
Ruby Pumps
in a Secret Santa gift I did with a polish Facebook group I belong to. I decided to try it a few days ago and I really liked it! I got a lot of compliments on this color and it put me in the holiday spirit.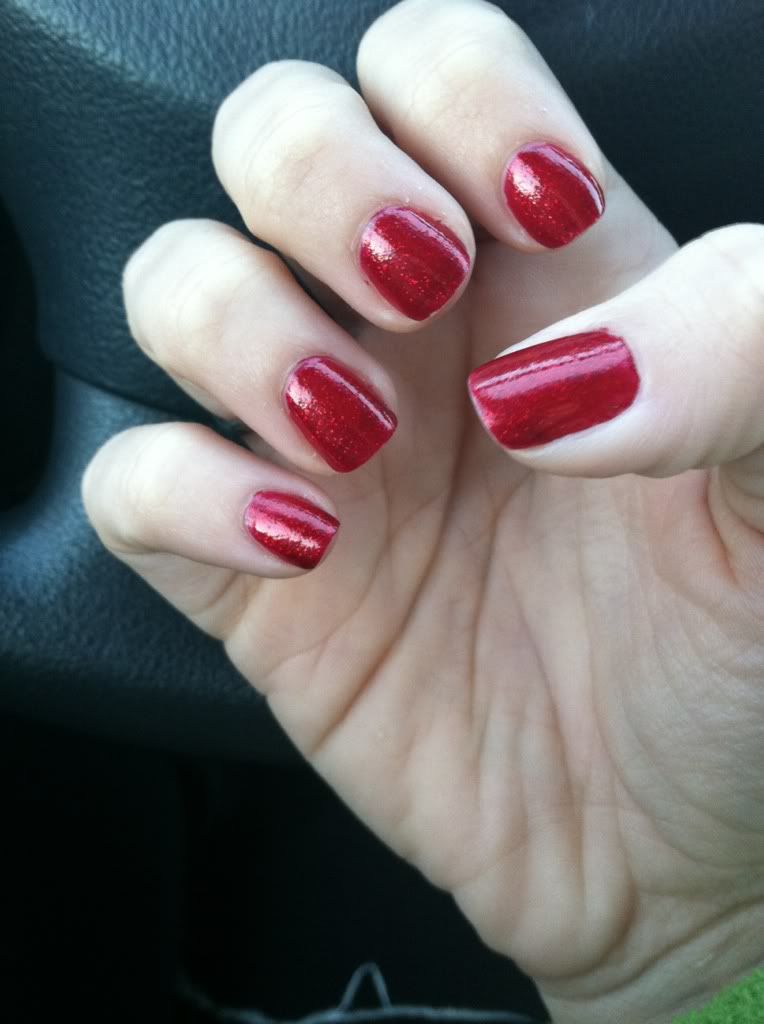 What I Used:
1 coat of OPI Nail Envy
2 coats of China Glaze Ruby Pumps
1 coat of Poshe Top Coat
Bottom Line:
I don't always like reds OR China Glaze but I liked this one more than I was expecting to. The stainage wasn't like usual reds are which is always a plus, and the formula was great. I really like the tiny brush on the mini bottle, it made painting a lot easier and cleaner. The polish wore better than China Glazes usually do on me; after 3-4 days, I only had minor tipwear.
Some bonus pictures...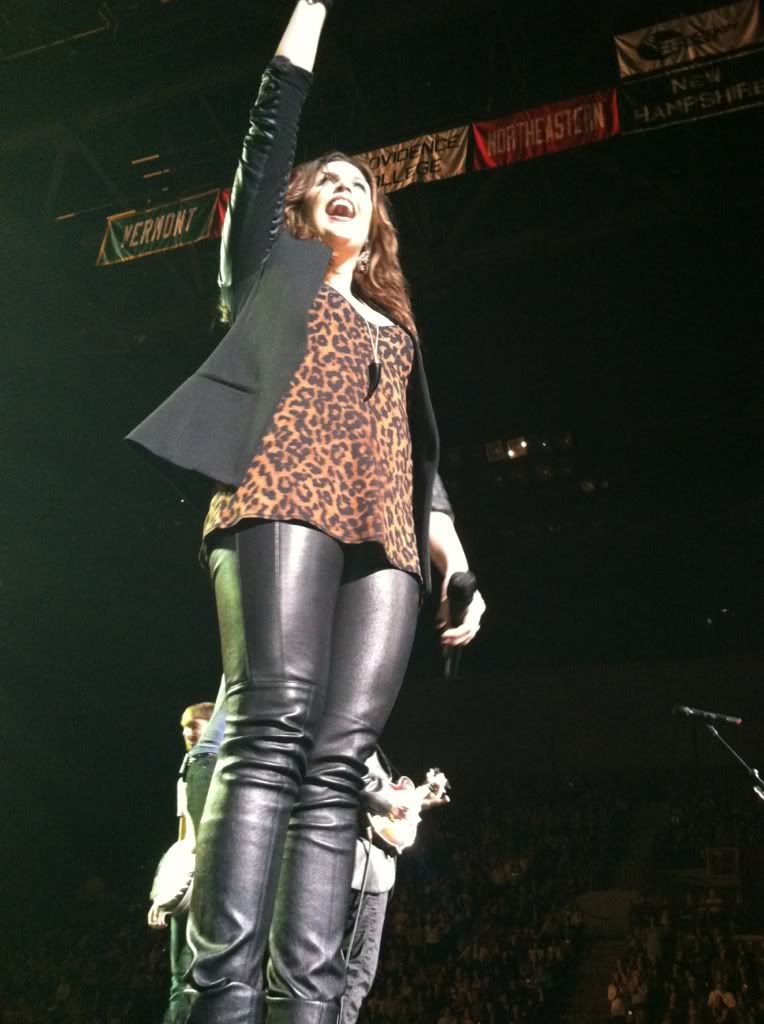 I saw Lady Antebellum last night! They were AMAZING and so close. I nearly needed to zoom OUT rather than in for this picture.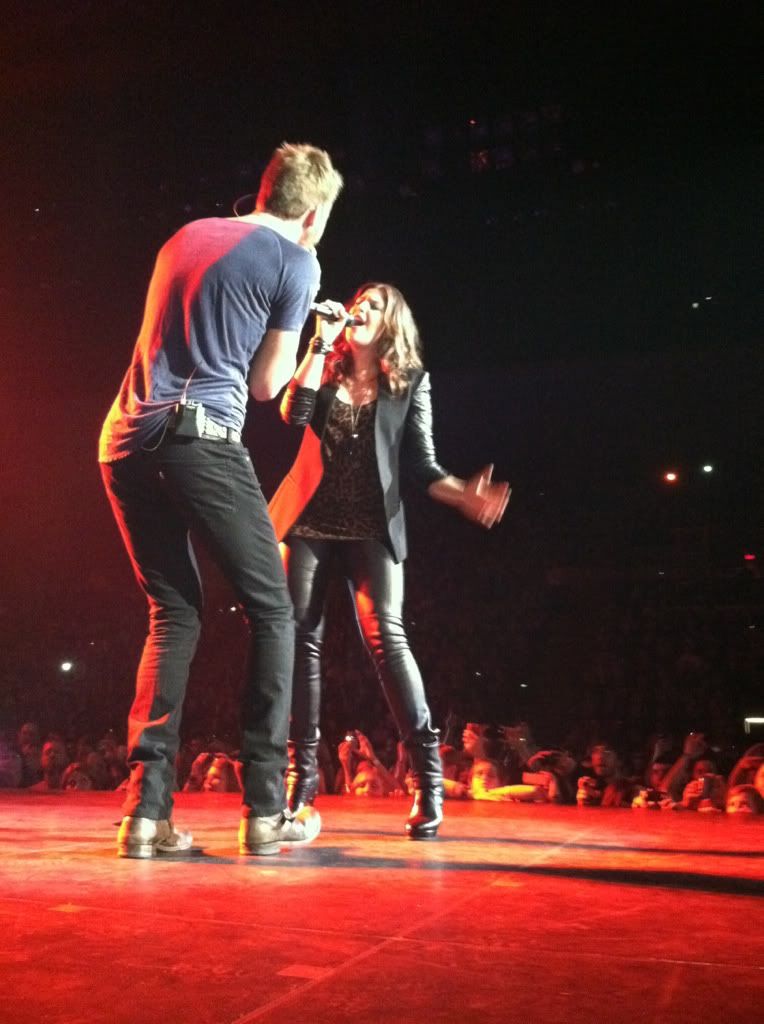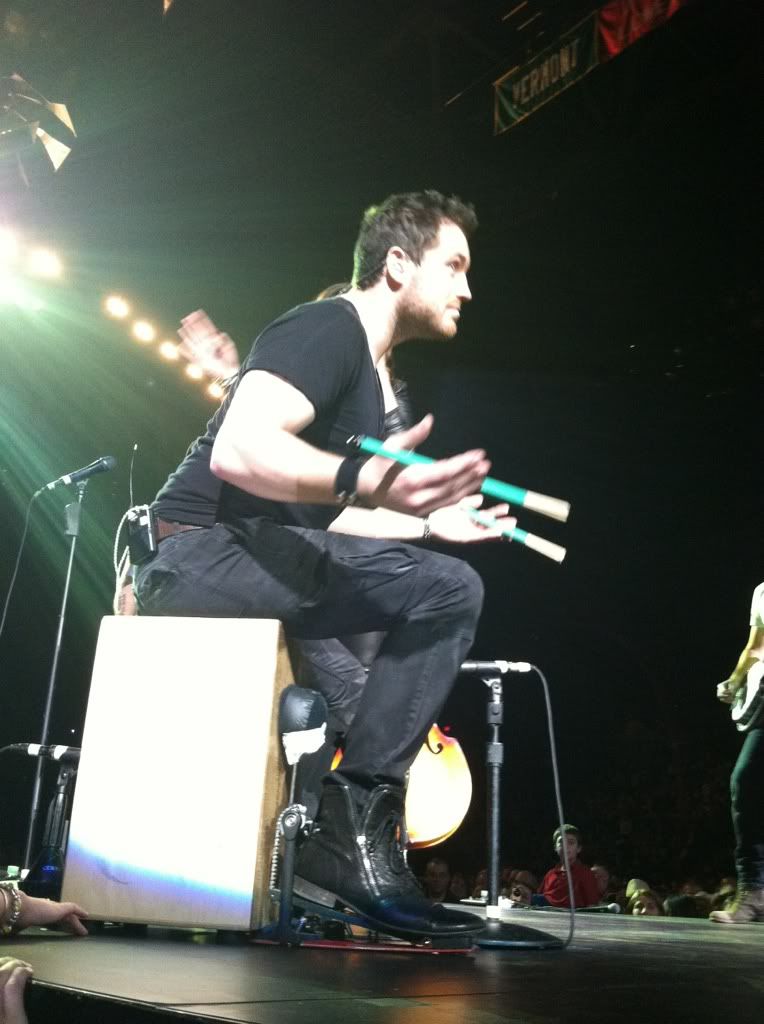 Their drummer was gorgeous.. couldn't help myself!
And finally,
DON'T FORGET TO ENTER MY GIVEAWAY
!!! I haven't received any donations yet but I have had several entries. I may extend the deadline if I don't get more entries soon!!