Hi everybody! I hope you haven't forgotten about me! I got completely overwhelmed with school, work and the like that I haven't been able to get on here much. I'm returning to the blogosphere with a great snowy manicure!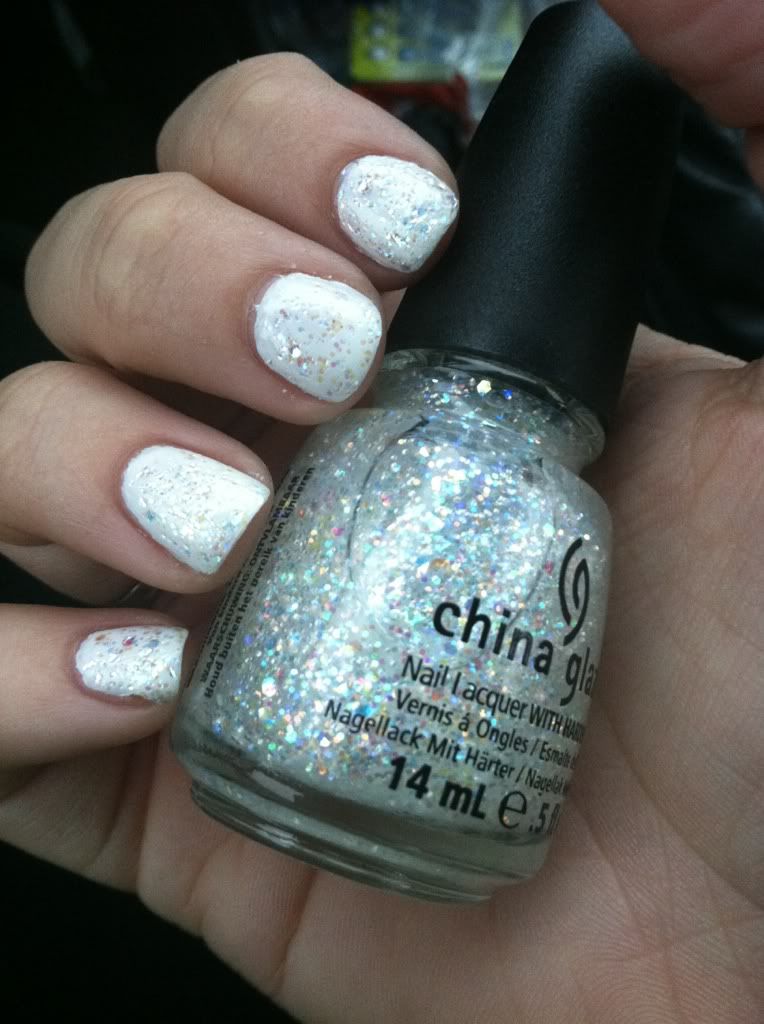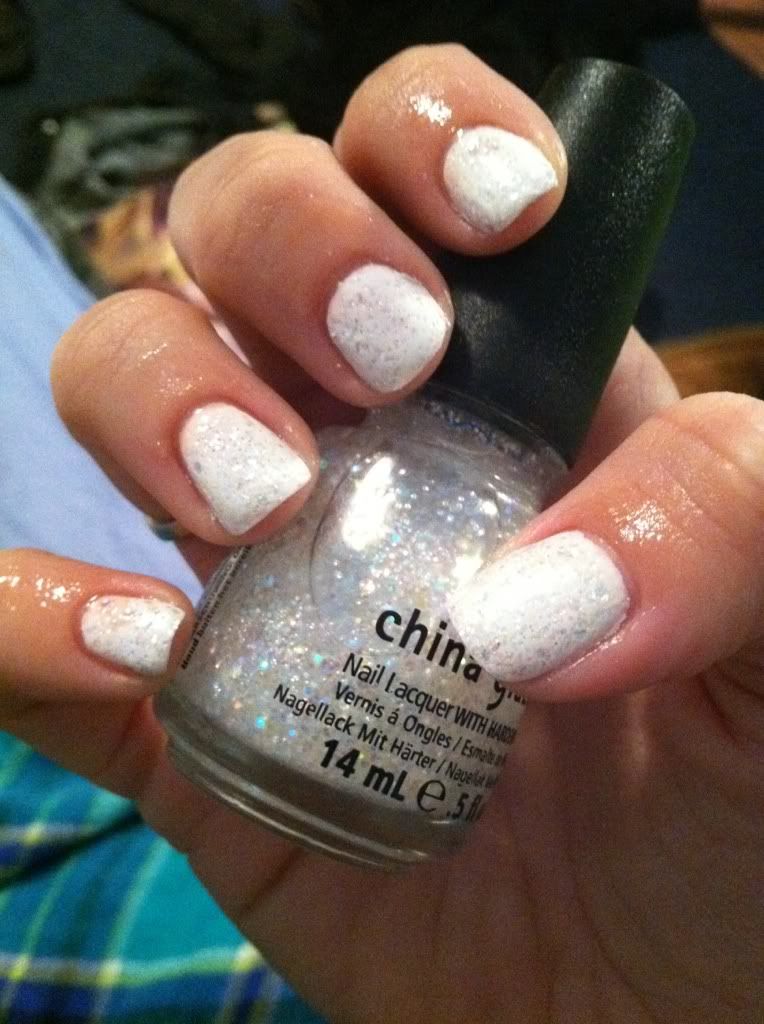 my first time using cuticle oil (properly)!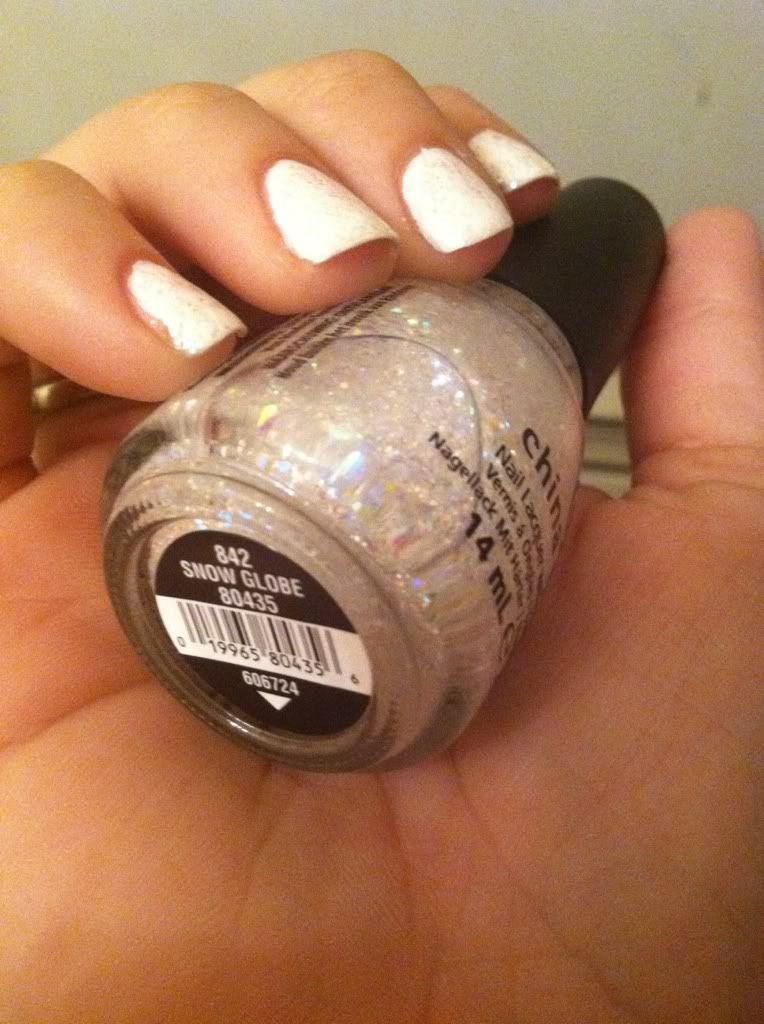 What I Used:
1 coat of OPI Nail Envy
3 coats of OPI Alpine Snow Matte
1 coat of China Glaze Snow Globe
1 coat of Poshe Top Coat
Bottom Line:
This was definitely different from anything I have ever tried before! Everyone has been layering Snow Globe over blue (namely, China Glaze's Blue Years Eve) but I wanted to go all out with a snowy effect. I just found my matter version of Alpine Snow on clearance at Ulta for $3.99 or $4.99, can't remember, either way it was a good deal! It was really hard to work with, as whites usually are for me. I think that 3 coats did a good job of covering my nails evenly. Overall I liked this manicure, I just wish it didn't chip as quickly as it did.
What do you all think? What, in your opinion, is the "perfect" snowy manicure??