Hi everyone! So sorry for the lack of blog posts! I have just been very busy and it's hard to find the time to write a post. Today, I have a different brand to show you! I found this at DSW (Designer Shoe Warehouse) near the checkout area. This color is so pretty in the bottle that I had to try it out. Check it out.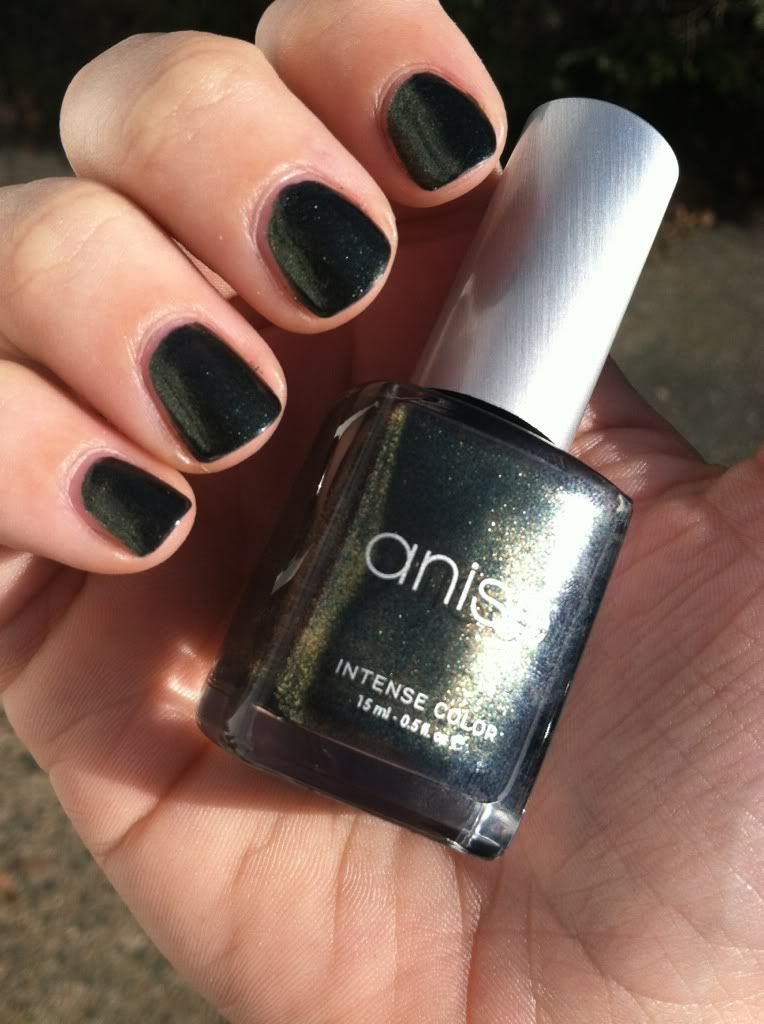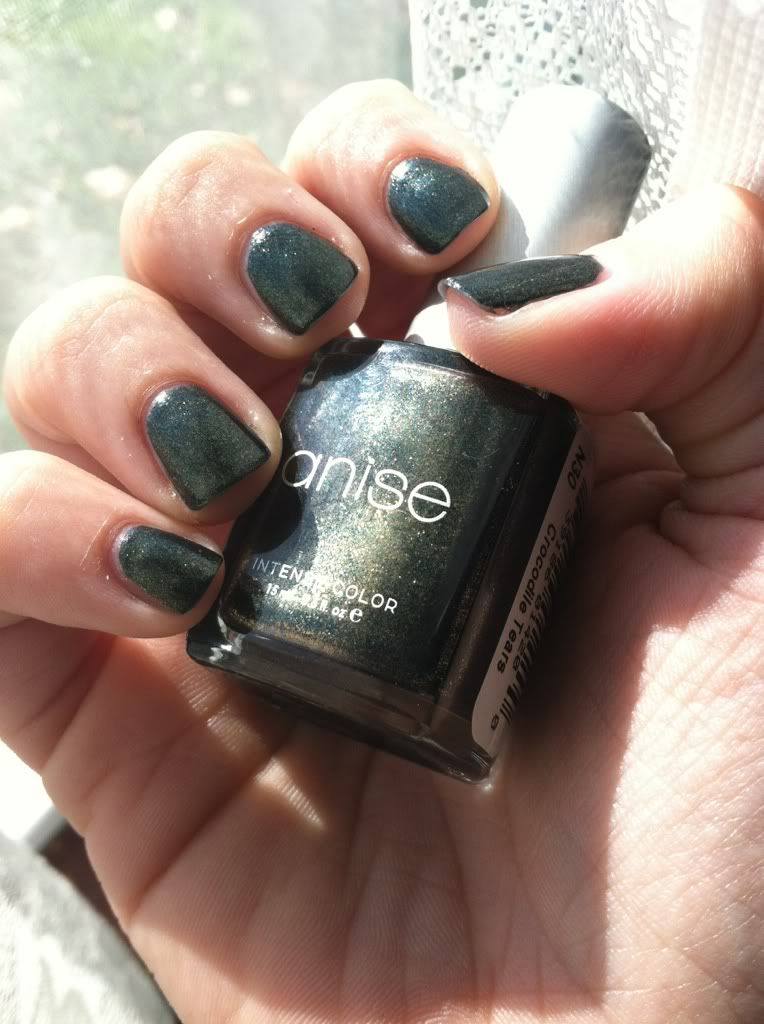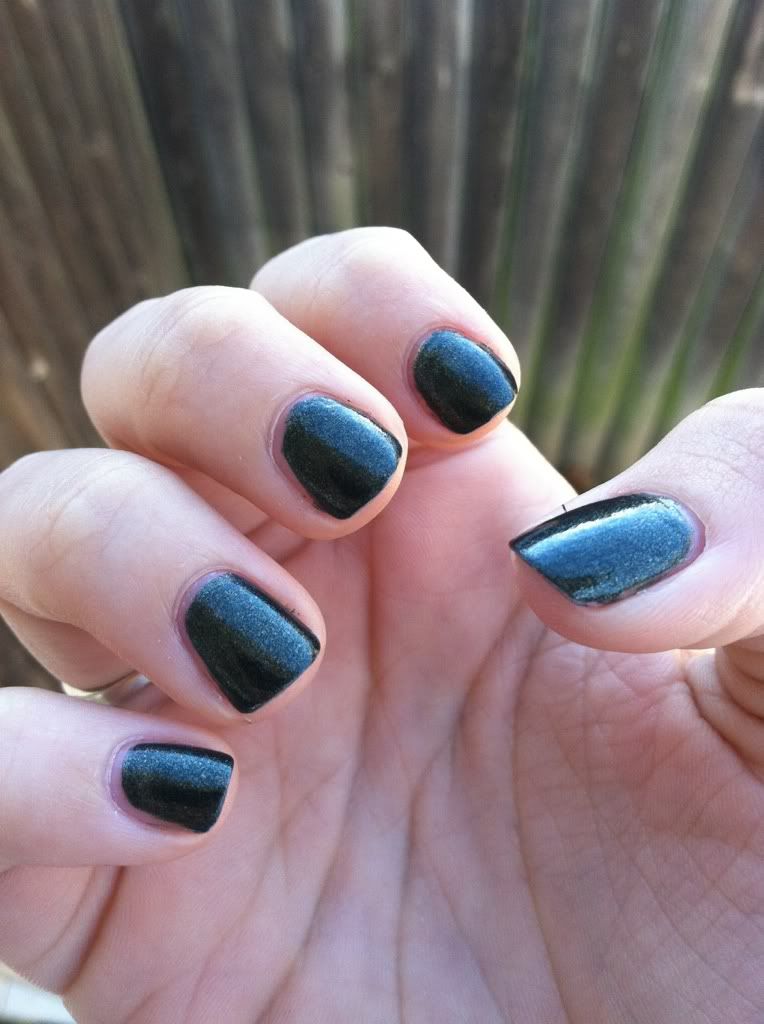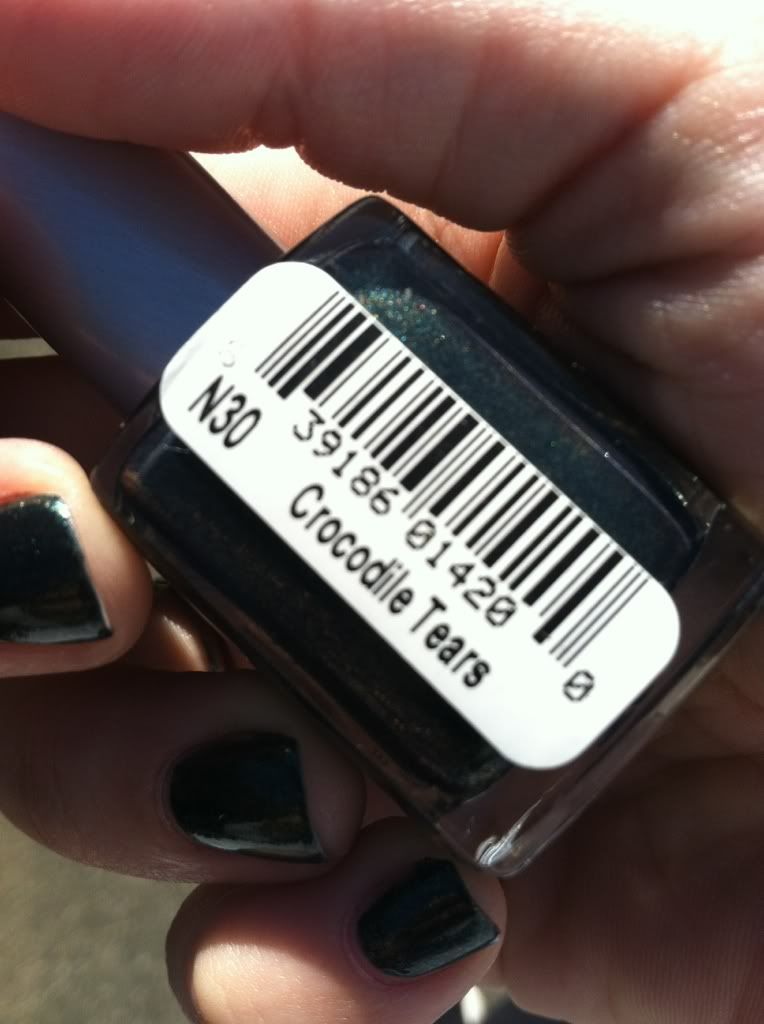 What I Used:
1 coat of OPI Nail Envy
3 coats of Anise Crocodile Tears
1 coat of Seche Vite Top Coat
Bottom Line:
This color is pretty in the bottle, but not as amazing on my nails. I wore it for a good 3-4 days with minimal tipwear which I always love. Overall I don't love it or hate it, but it will stay in my collection!