I can't believe it's almost Christmas! Time is flying by. I have my last final exam of the semester tomorrow- so happy to see this semester come to a close!! I have a month break, so hopefully I can catch up on blogging and catch up with all of you lovely ladies. Squeezing in a post here and there is hard enough, nevermind trying to comment and keep up with all of the awesomeness that you are all doing!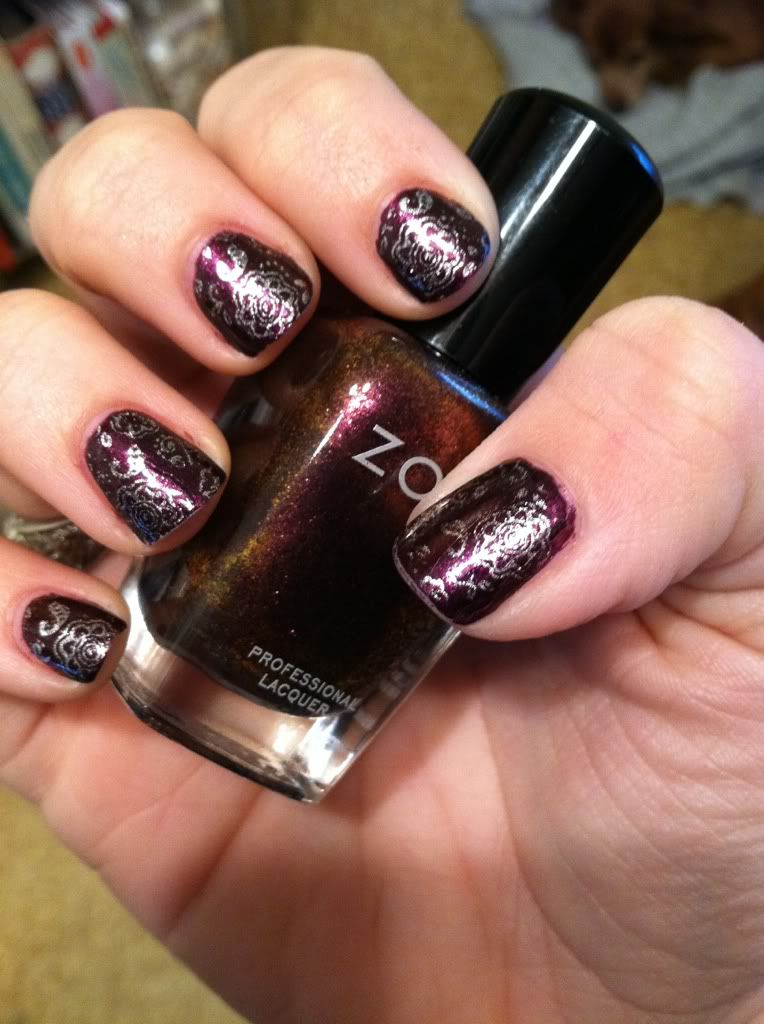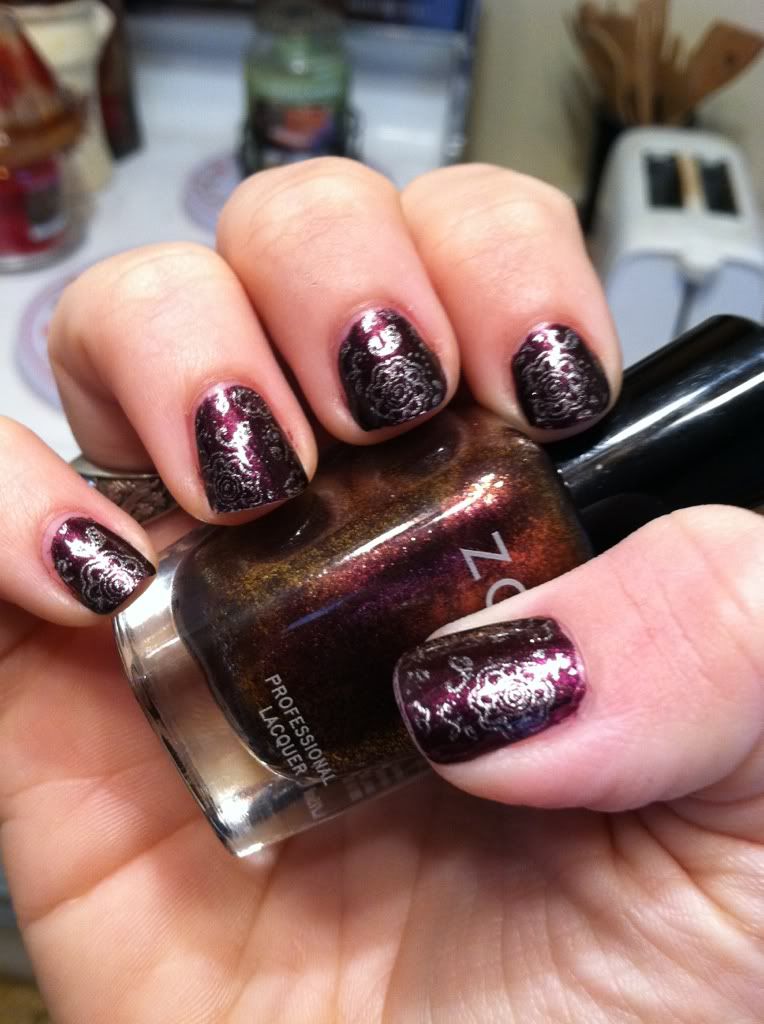 What I Used:
1 coat of OPI Nail Envy
2 coats of Zoya Jem
stamping with Sonia Kashuk Smoke & Mirrors
Bottom Line:
Don't like how this photographed, but I loved how it looked on my nails. Smoke & Mirrors is a great metallic silver for stamping! It worked well, but was subtle enough to blend in and look great with Jem. I do love this stamp, for sure.

ALSO: GIVEAWAY IS BEING EXTENDED UNTIL FURTHER NOTICE. I want to see more people entering! Spread the word! A big thanks to
Concrete and Nail Polish
for spreading the word about my giveaway! I'd appreciate if others did so, too! Remember to go enter
HERE
!