Hi everybody! First off, I would like to thank all of my new readers for the huge jump in followers I've received over the past two days. If you haven't noticed, I've topped 200 !!! This is SO exciting for me, as I only started my blog in the summer. I love blogging and promise to get on here more over my winter break!!
Anyway, on to what matters. I stopped in a local Sally's to see if, by any chance, they had the new flakie collection out. I was browsing around and didn't see the display, so I decided to see if there was anything good on clearance. I stumbled upon this...
WHAT? The new collection on CLEARANCE? Already?! I checked the bottles to see if they were damaged or anything, then promptly grabbed EVERY bottle on the rack to purchase. The manager caught me- "This is a new collection that shouldn't even be out!" She wouldn't give me the sale price and I should've fought it, but I was just excited to find these that I didn't care much. On to the swatches...
From thumb to pinky: Asylum, Flashed, Flecked, Motley, Twisted
same order as above
Asylum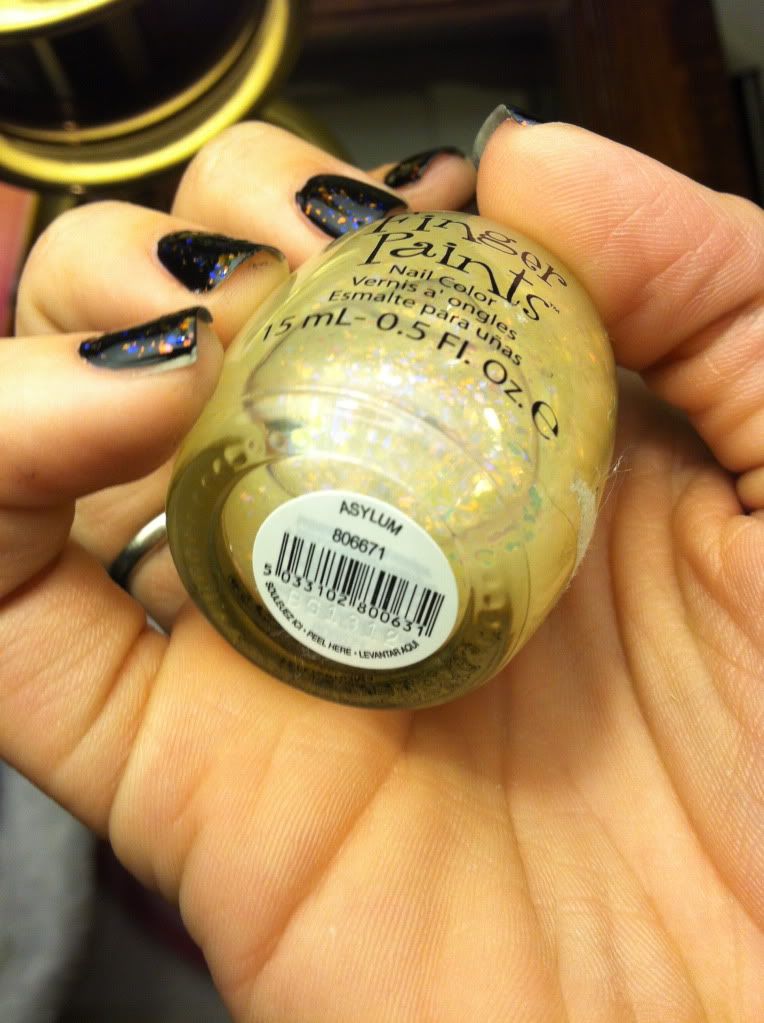 ASYLUM is a blue-red flakie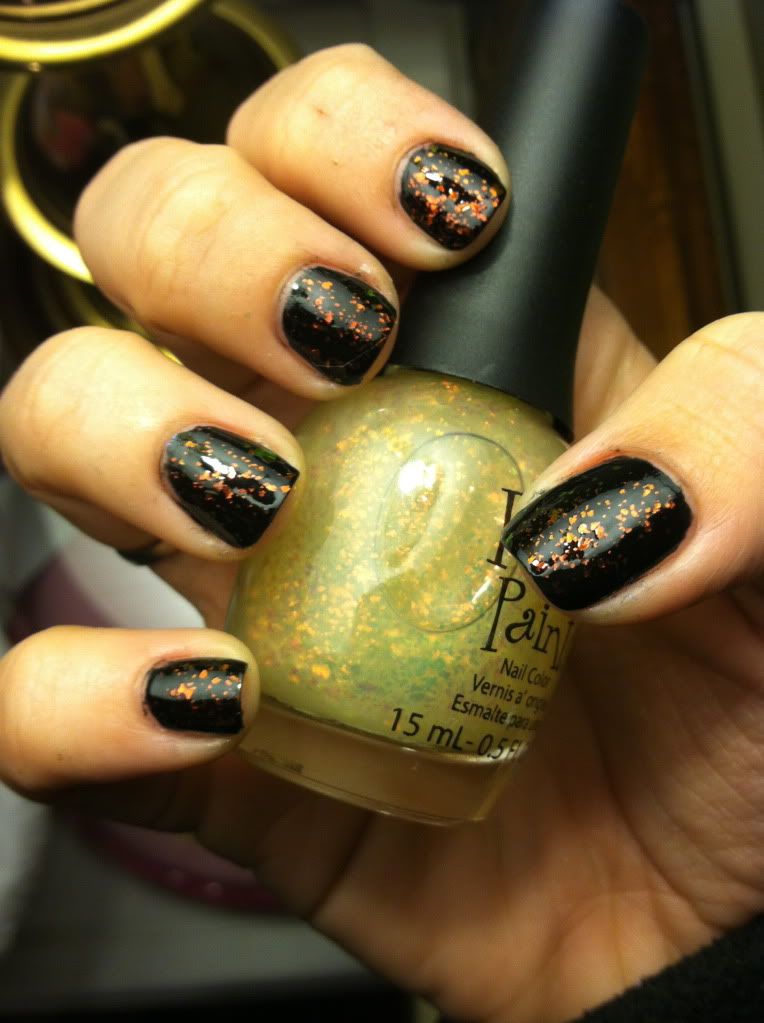 Flashy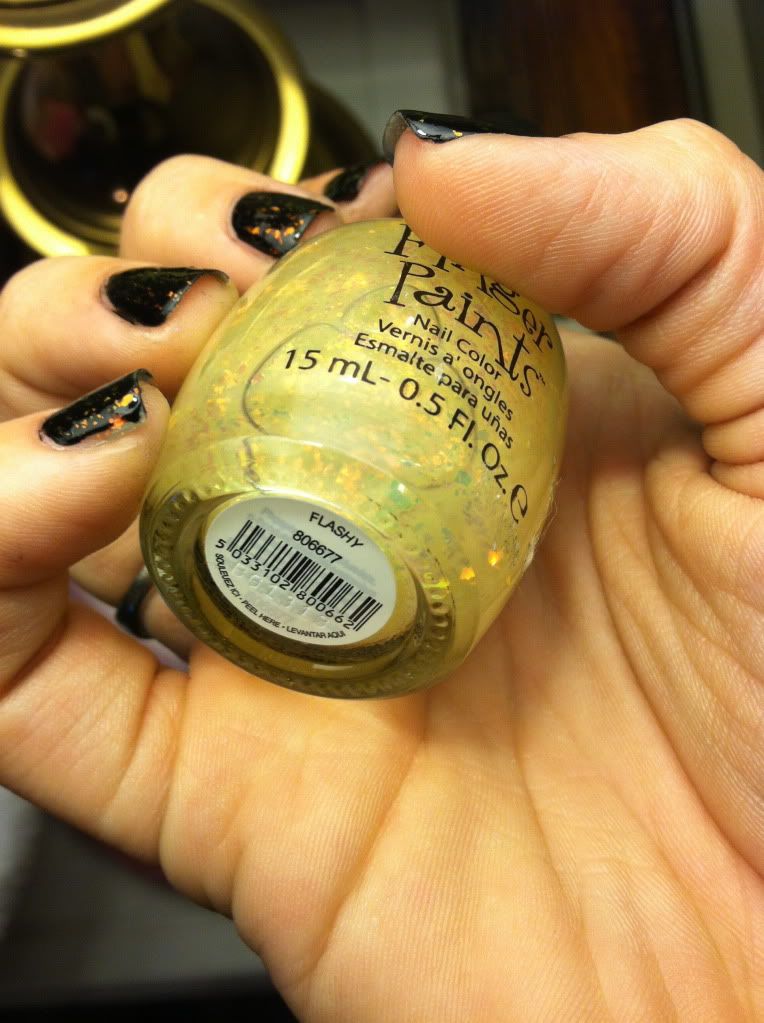 FLASHY is easily a dupe of the ever gorgeous Nubar 2010 flakie
Flecked
FLECKED is a blue-green flakie
Motley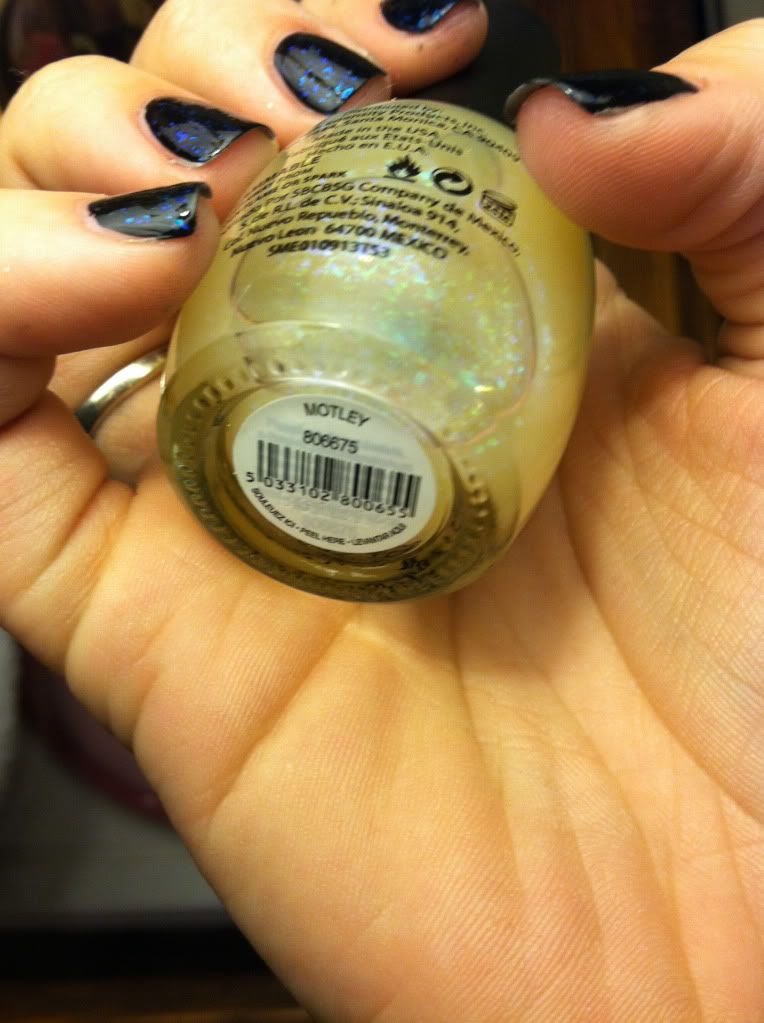 MOTLEY
is much more blue than Flecked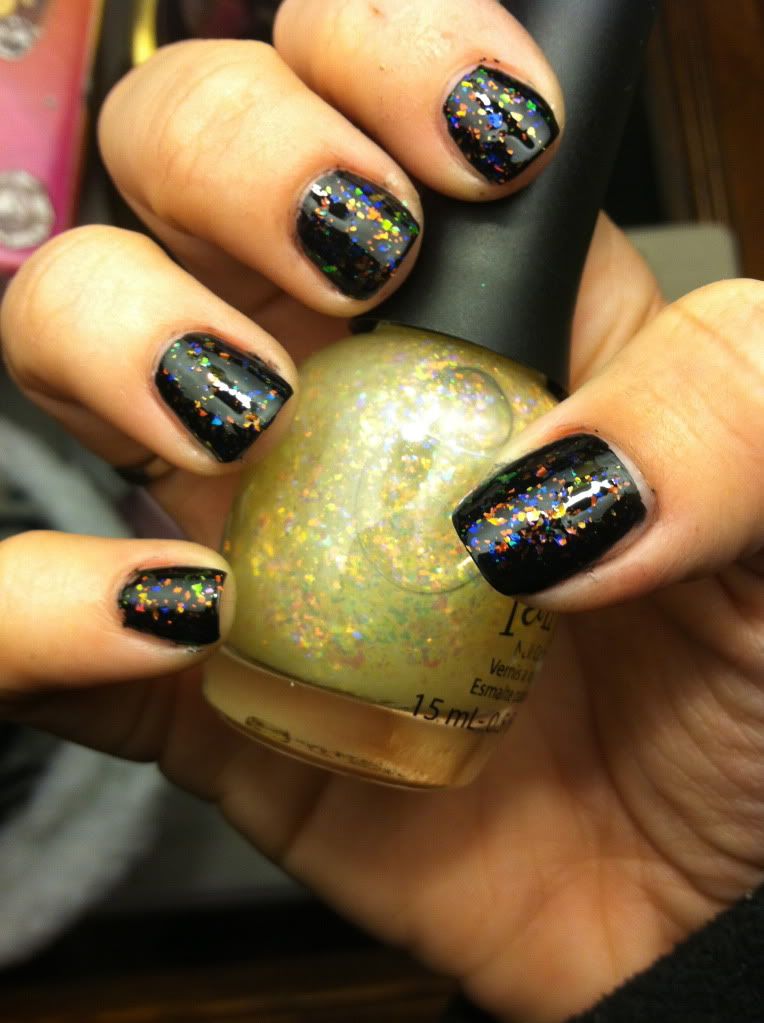 Twisted
(these swatches are a little messy.. my nails were fed up with me after swatching five polishes lol!)
TWISTED
is, of course, a multi-colored flakie. It's basically a "twisted" combination of the previous four
I wanted to see how
Nubar 2010
would compare to these polishes but I wasn't sure which one to compare to so I just picked
Twisted
. After looking at swatches, it looks like
Flashy
and
2010
are very close dupes.
The products I used; the five Fingerpaints Flakies polishes, Nubar 2010, and Nina Ultra Pro Black as my underwear polish.
Bottom Line:
I love these!!! I feel like flakies are ALMOST at an overkill level, but I don't care because I love them! As you can tell, I loooove my Nubar 2010 so much and I'm excited that I now have a bunch of alternatives to choose from. I honestly like them all equally. It's hard for me to pick a favorite. They applied so smoothly, and they dried relatively quickly. I'm a happy camper- no complaints here.