Happy Sunday! I'd like to show you all my first stamped manicure! I'm pretty excited about this one; a few got messed up but overall these nails look great. I'm in love with this stamping pattern, too. I got this
China Glaze
Tronica
from
Traci
, and I love it! I also got
High Def
from the same collection.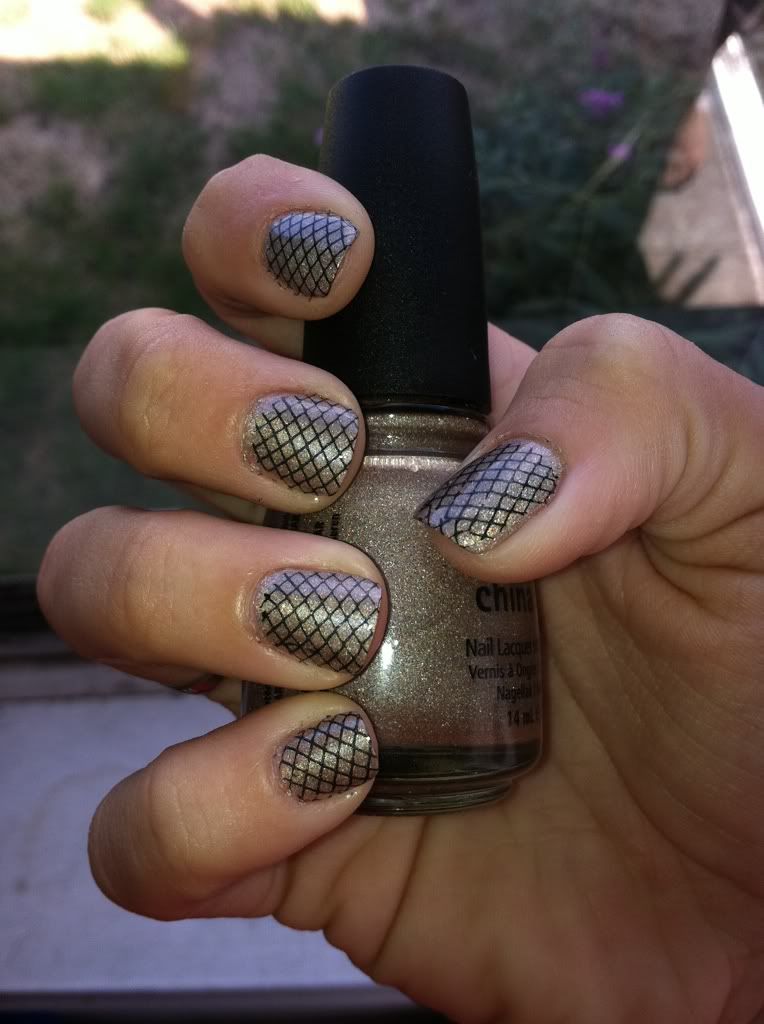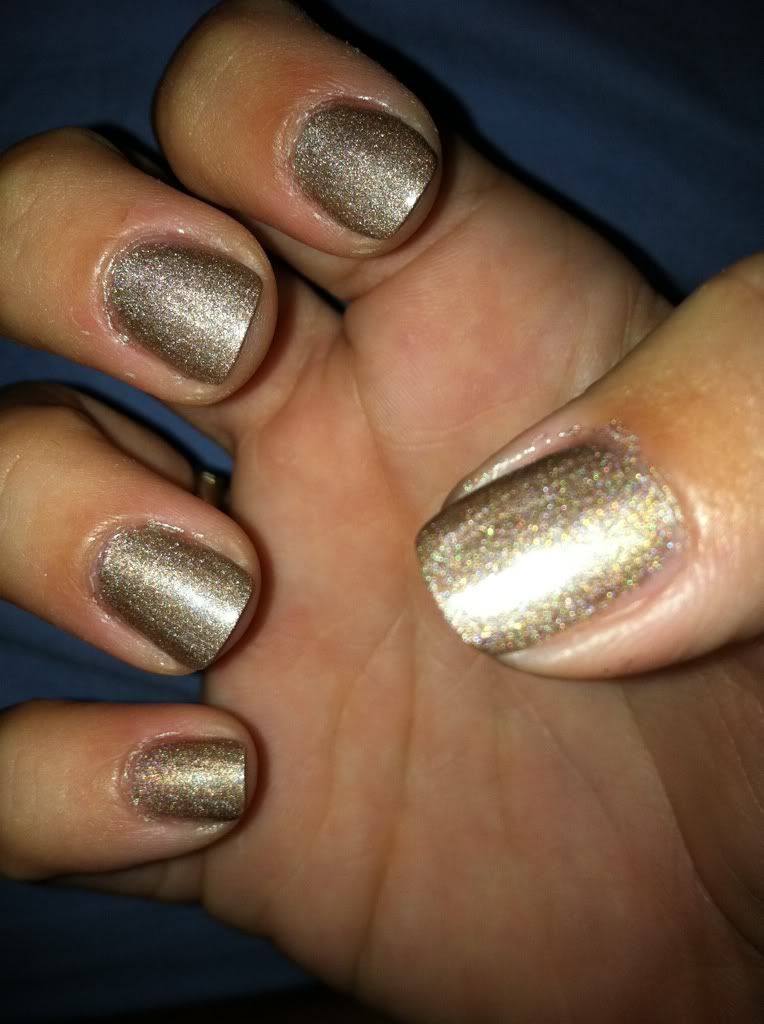 Cyberspace alone
Last but not least, my "Mad As A Hatter shoes!!!" I got these at Burlington Coat Factory for ten bucks. Can you believe the actual polish is more expensive than these shoes!? Anyway, it reminded me of the glitter in the HTF OPI color, and I had to have them. ;D (and yes, that IS nail polish on my leg in the upper right of the pic. I got a bunch of black on myself when I was stamping LOL!)
What I Used:
1 coat OPI Nail Envy
2 coats China Glaze Cyberspace
1 coat Seche Vite Top Coat
Konad Image Plate m57 stamped with Nina Ultra Pro Black
1 coat Seche Vite Top Coat
Bottom Line:
I loooove the way this looks. This pattern just looks really professional, especially over the tan. I know I messed up a few spots but overall my nails all look great. I'm making it a goal to work more on my stamping, because the end result is so worth it!
Welcome new followers, leave a comment if you
have
a blog & I
don't
follow it (yet!).