Hi ladies, happy Friday! Well, it's
technically
Saturday already, but close enough! I hope you all had a great week, especially those of you who returned to school after summer break. I had my first day on
Tuesday
; it was
sooooo
very hard to get back into the swing of things.. especially the waking up at
7am
part.. yuck. But, I will truck on to maintain that
4.0
. ;-)
Today was pretty busy; I had to go straight from work to babysitting, and I only had a few minutes to stop home and grab a polish or two to bring to babysit with me. I haphazardly grabbed a random
Ulta
polish and
Orly
Rock Solid
from the new
Mineral FX Collection
that you've probably seen mentioned on other blogs before. Lucky for me, this polish was on the top of the pile, so it got spotted first.
Rock Solid
is a gunmetal shimmery gray that is packed with
very tiny
holographic sparkles. It's gorgeous, and reminds me of an asteroid or something of the sort.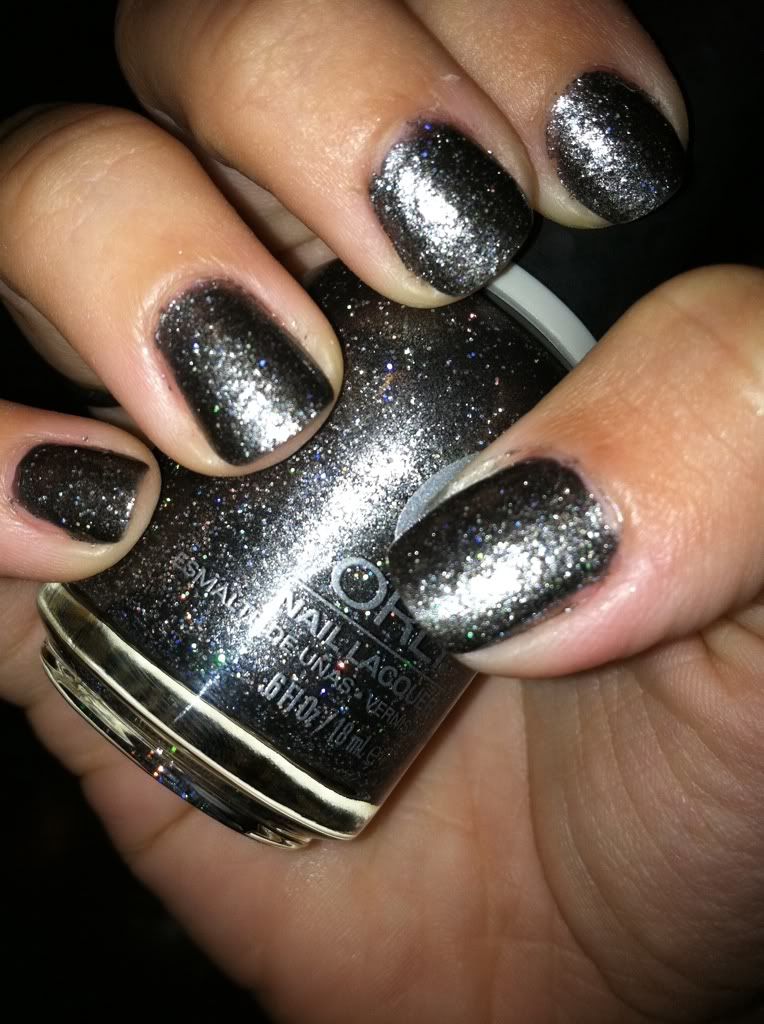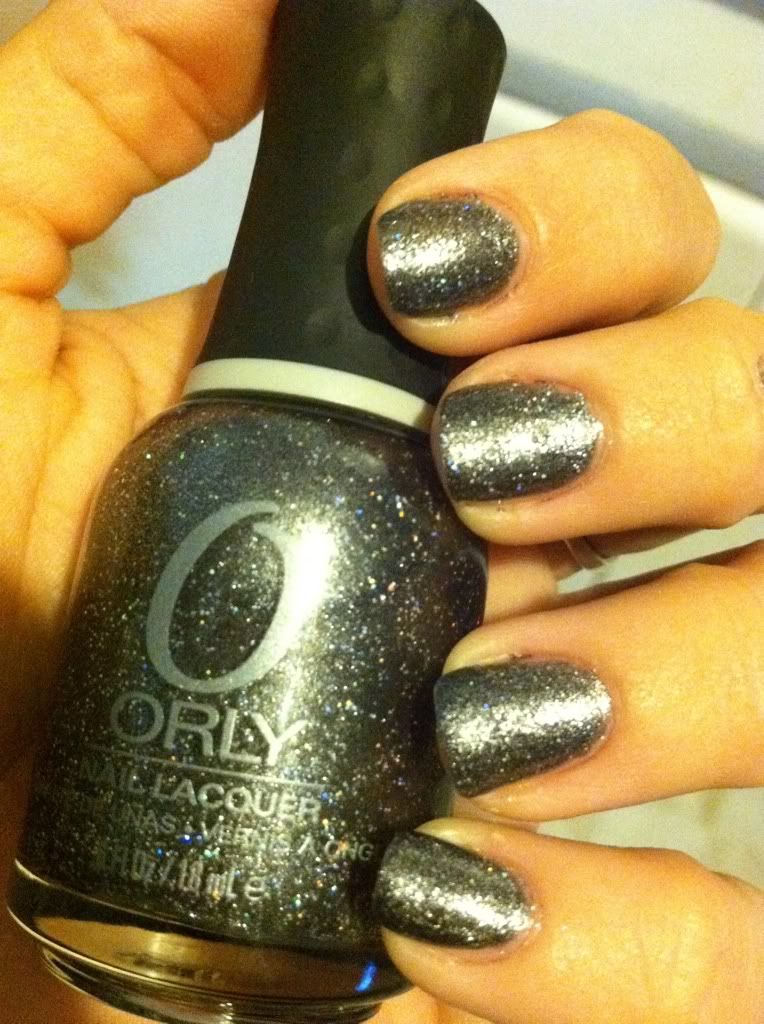 Here is a blurry picture so you can see the holo pigmentation. I did this manicure late at night so I wasn't able to get sunny pictures outside!
What I Used:
1 coat OPI Nail Envy
2 coats Orly Rock Solid
1 coat Seche Vite Top Coat
Bottom Line:
This was a quick, easy and painless manicure. Nothing took too long to dry, and clean up only took a few minutes tops. My only qualm with this manicure is that I wish I brought my
Gelous
along so my nails would have had a smoother finish. The polish is "bumpier" than I expected! That's really not a huge problem, as I can take care of it and adjust when I get home. Orly
Rock Solid
sells for
$7.99
in the US (as far I as I know); I purchased my bottle at my local
Sally's
. Let me know what you girls think!