Today, I decided to wear one of my most prized polishes: Chanel
Nouvelle Vague
. This color is a light, robin's egg blue with a creme consistency. This definitely falls under the category of
Tiffany blue
.
Nouvelle Vague
is from Chanel's summer 2010 collection. Although the polish retailed for
$24
when it first came out, it later became discontinued & is hard to find (and rather expensive) on eBay. I paid
$15
for this baby on a blog sale. It's all a matter of luck sometime. ;-)
If you're looking for a cheaper alternative, China Glaze
For Audrey
looks a lot like this polish.
Here
is a live comparison between the two if you're curious as to how they compare/contrast.
Again, don't mind the messy (well,
messier than usual
) swatches today. I woke up late and only had a little bit of time to paint these.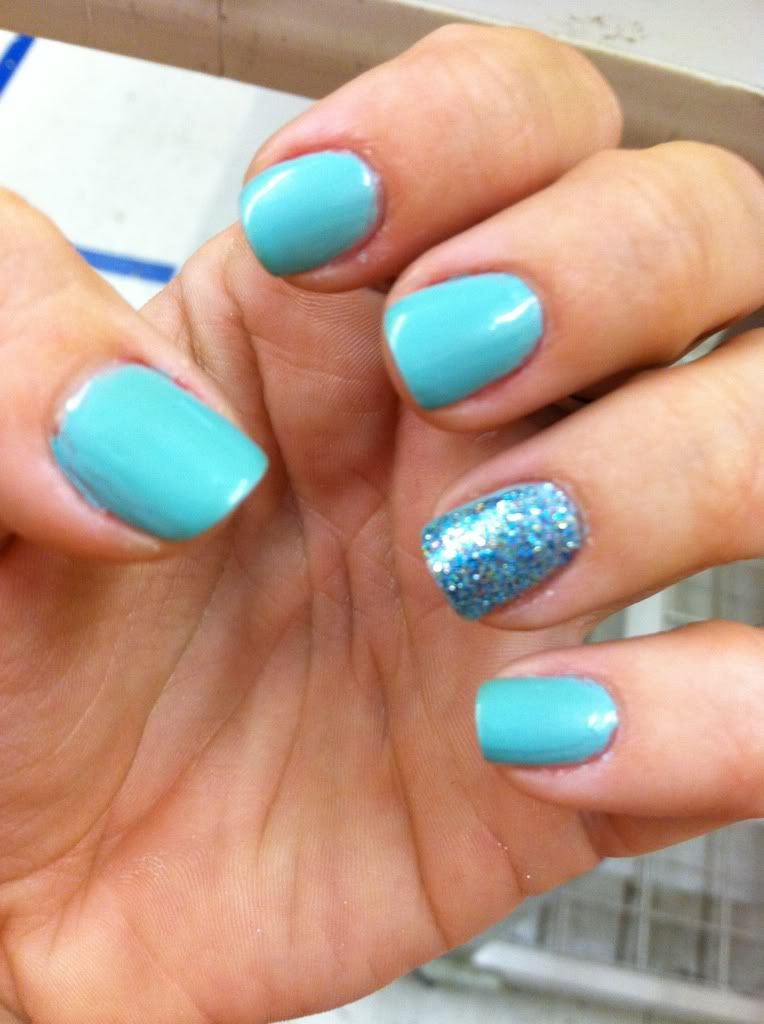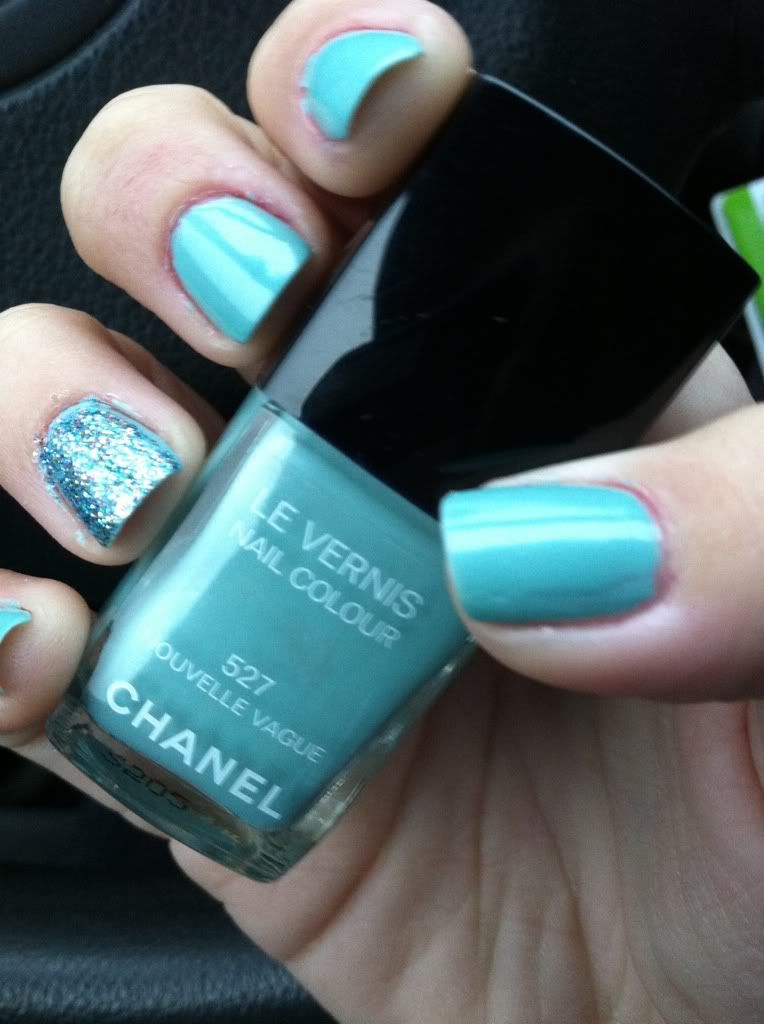 The ever sloppy car pic.. just to give you a shot of the bottle!
What I Used:
1 coat OPI Nail Envy
2 coats Chanel Nouvelle Vague
* Accent fingers 1 coat OPI Simmer and Shimmer
1 coat Seche Vite Top Coat
Bottom Line:
I'm an absolute Chanel freak, so it's no surprise that I loved this polish. The application was great- the tiny errors you see are my fault, not the polish's. The color is awesome, and really brightened up my dreary, crappy day. I just feel bad for my poor nails.. they were stuck working with shoes for seven hours at work, and now I don't have time to paint my nails again until tomorrow.. but, such is life!
Happy polishing ladies!! :-) As always, thanks for tuning in! & welcome to my new followers, I thank you all so much for your support; I'll be checking out your blogs, too!