I wanted to try something different today, so I decided to give the ever famous
tape manicure
a shot. I googled "tape mani tutorial," and wound up with
this one from Nailside's blog
. Of course, my manicure doesn't look
anything
like hers but I think I did an okay job considering this was my first time using tape!
I didn't do
any
cleanup on this manicure, as I was running really late for work and just didn't have the time... usually I have to do a ton of cleanup, so I'd say this isn't half bad.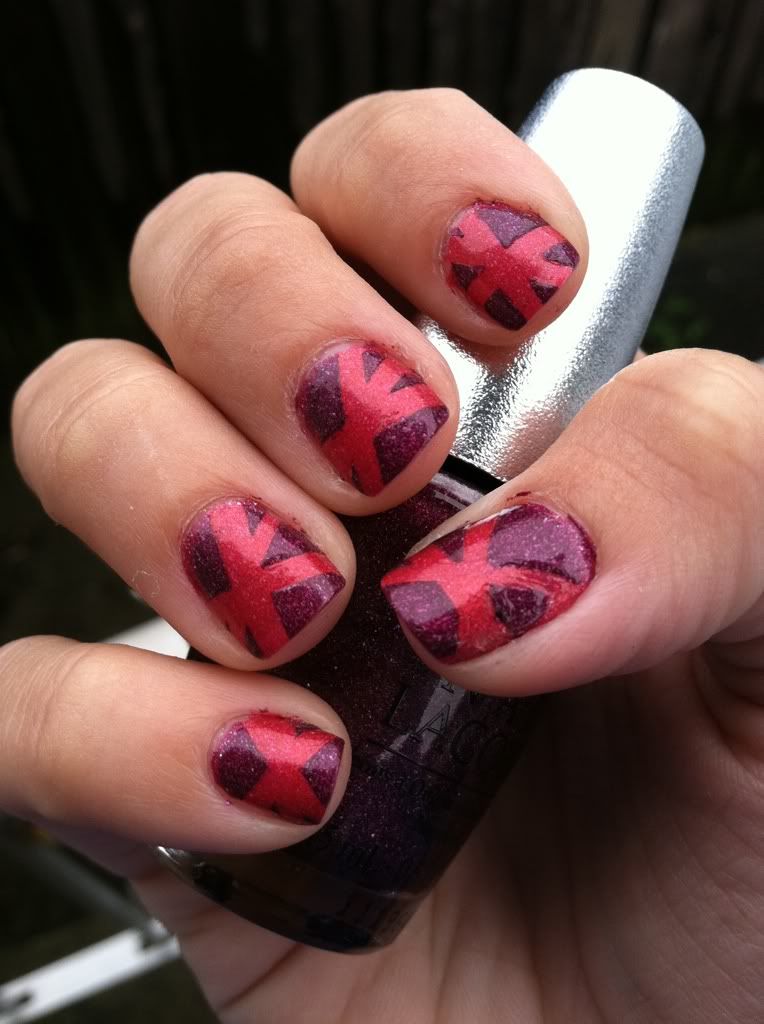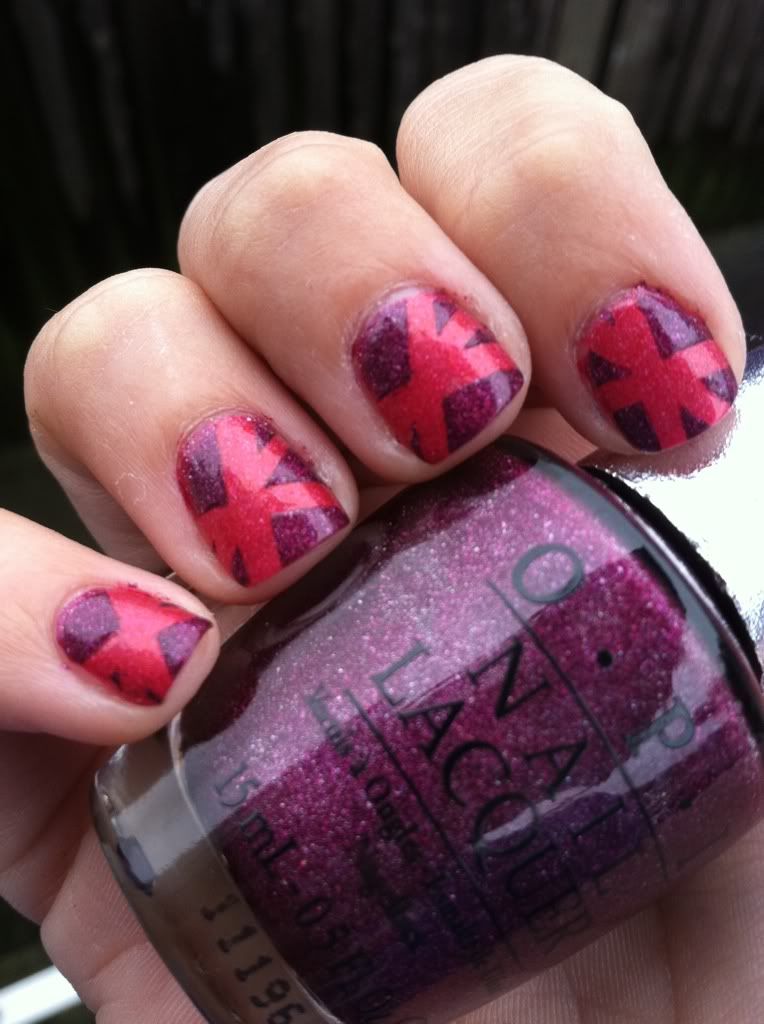 What I used:
1 coat OPI Nail Envy
1 coat OPI DS Reflection
1 coat Seche Vite Top Coat
1 coat OPI DS Extravagance (over the tape I put on my nails to make the pattern)
1 coat Seche Vite Top Coat
Bottom Line:
This type of manicure is way easier to do than I thought it would be. In retrospect, I think it would've looked better if I used smaller pieces of tape, but I had a hard time cutting them small as it was. I'm not a huge fan of
DS Reflection
but I like the way it looks here.
DS Extravagance
is a dark pink I think, but over Reflection it looks more purple.
What kind of tape manicures do you ladies enjoy doing?? Feel free to include a link in your comment to a tape mani you've featured on your blog- I'd love to see some new ideas!!