Hiii ladies! The past few days have been
busy
as usual... I finally got an hour to myself this morning and got to paint my nails! I decided to go with my two and only
Deborah Lippmann
polishes,
Naked
and
Glitter In The Air
.
Naked
is a nude polish that was flawless in two coats.
Glitter In The Air
is a
VERY sparse
glitter. The combination is really delicate. Take a look!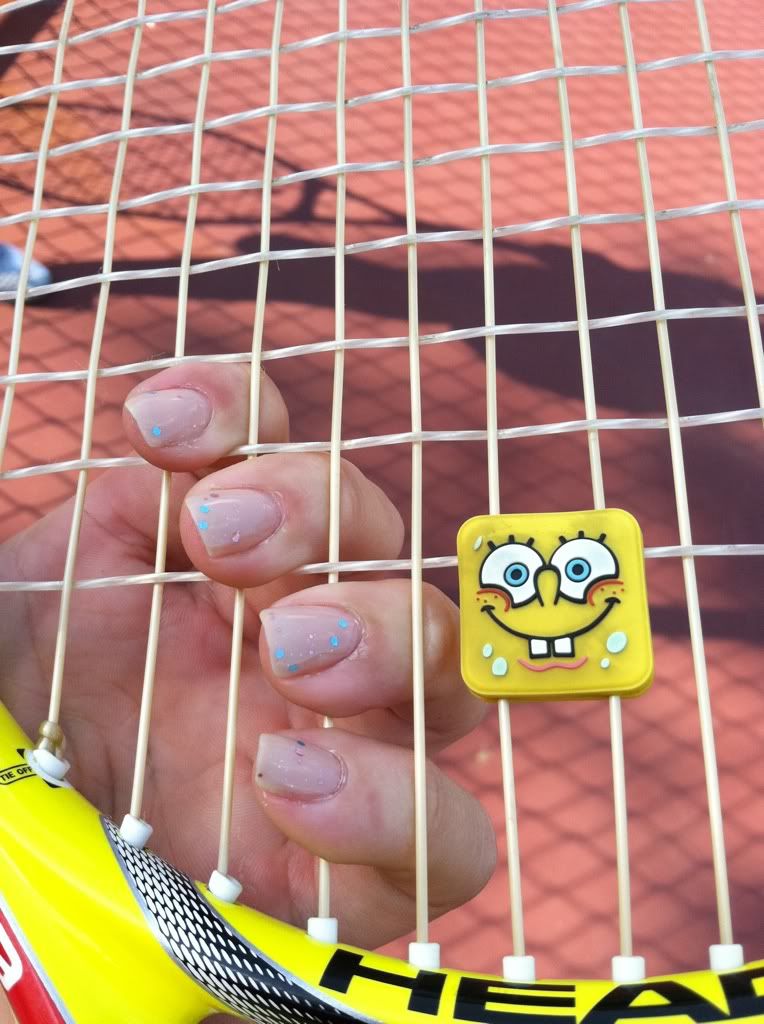 The tennis court features perfect lighting for shooting polishes... and I had to get my Spongebob shock absorber in the shot ;-)
indoors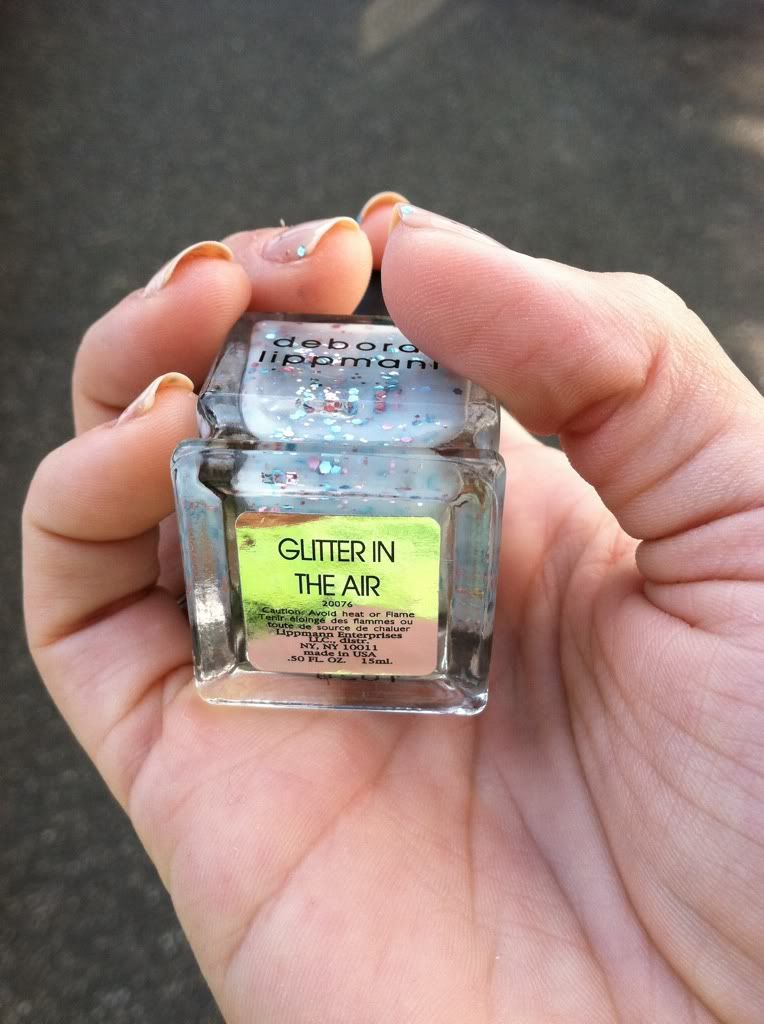 What I Used:
1 coat OPI Chip Skip
1 coat OPI Nail Envy
2 coats Deborah Lippmann Naked
1 coat Glitter In The Air
1 coat Seche Vite Top Coat
Bottom Line:
I like this manicure way more than I expected myself to. This look would be perfect for a wedding or something of the sort. At first I didn't like how sparse this glitter was, but it's grown on me all day long. :-) Try it out if you can! Personally I'm not a fan of the price tag & I don't think these are worth the cost, but I won these in a giveaway hosted by
Kayla
! Thanks again!
Thanks to my regular followers, I'm sorry I haven't been commenting as much as usual, but bare with me! I will be going through all of your beautiful blogs tonight! :))