Happy Tuesday! Today is the first off two consecutive days off! Woo! That never happens. My boss took an impromptu mini vacation. Normally I'd be annoyed at the lack of hours, but I don't have the slightest care in the world. I worked over twelve hours yesterday, so it'll be nice to throw on a sundress and relax today! :) I'm actually getting ready to go see my boy right now.. he just got back from a long weekend at the beach and I'm excited to see him! Running late as usual (I had to paint my nails...), so I decided to put up a post while my new manicure dries!
This is what I just took off of my nails-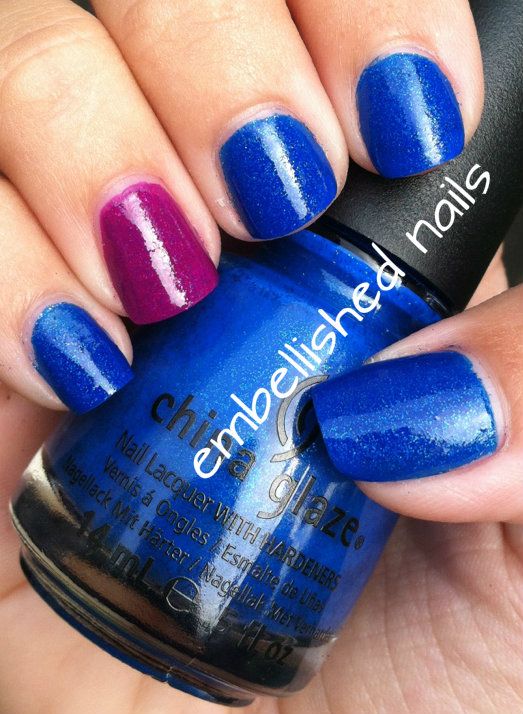 Pictured is two coats of each: China Glaze Splish Splash and on my accent nail China Glaze Flying Dragon. I thought these would play really nicely together because there's this really cool blue glitter in Flying Dragon. Unfortunately it just doesn't transfer on to the nail like it looks in the bottle. Splish Splash is really gorgeous. Unfortunately, this manicure chipped the same day I put it on.. not cool. Any polish that chips that instantly is immediately removed from my stash. I need long weartime, not chips once I put it on.
This did me well for a few hours, but it's not something I'd wear again. What do you think?