I got to spend today at the beach! I had the best time with my work bestie, Lierin, and her baby girl Harper. The weather was perfect, the beach was perfect. Everything was awesome. This was probably my last beach trip for the rest of the summer which sucks, but what can you do? Fall is coming so fast, and I am not ready for it. Ugh.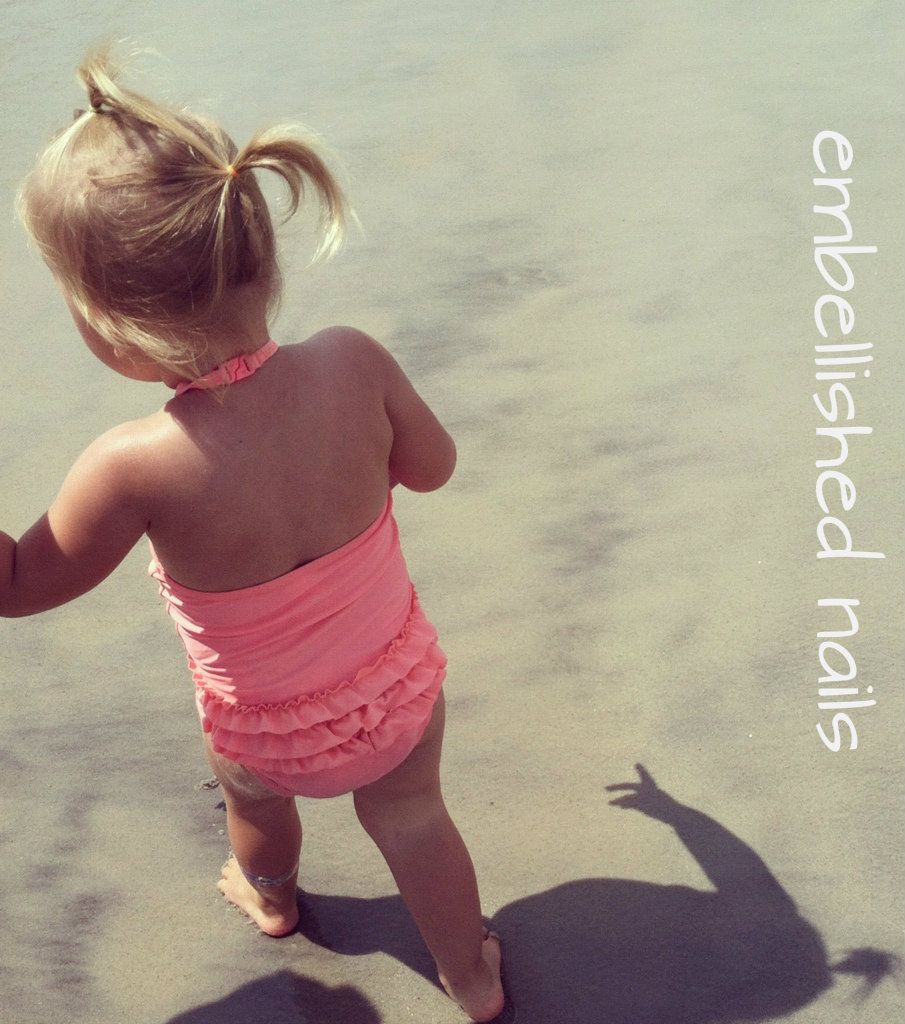 Here's Harper's sandy little bum- I just love those darn ruffles.
I've been wearing a ton of pink lately- I never used to like pink polishes so this is new for me! I decided to coordinate this pink with Pink Wednesday, which I also never seem to do. These two polishes I'm about to show you were seriously made to be together. They are perfect for eachother.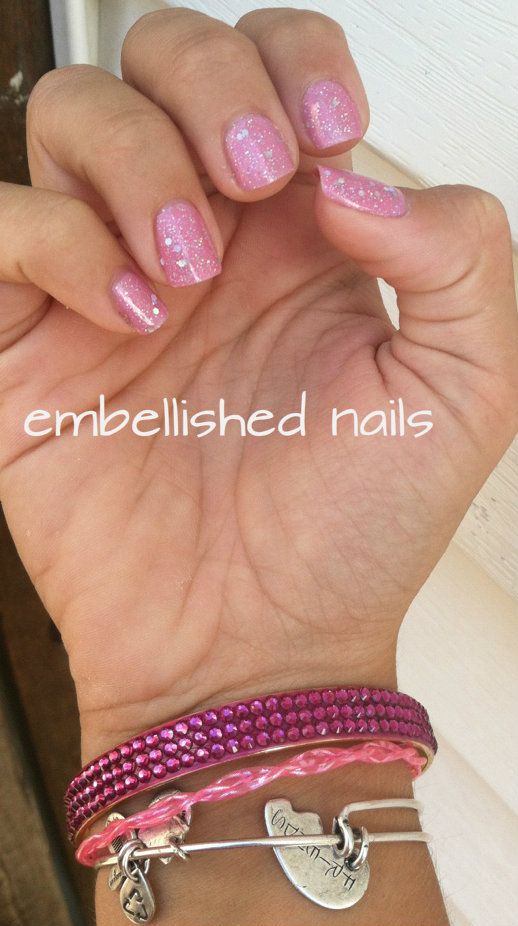 Wrist candy! I'm wearing my pink/gold Kate Spade bangle, my pink tennis string bracelet, and my best friends Alex and Ani.

What I'm wearing is two coats of OPI Pedal Faster Suzi topped with Sation Glintz and Glam. I love these polishes. The pink in each of them is the exact same, and they look great together. I LOVE Pedal Faster Suzi- my fave light pink. It's just so beautiful and delicate. It's a really complementary shade. If you don't have it yet, I'd consider it a staple piece to any polish lover's collection.

Do you agree? Do you like light, delicate pinks?