Happy Friday! I've been having internet problems at home all day, and the guy won't be out to fix it until Sunday... very crappy. I was so excited to post this manicure, too. All is well, though- I'm at my best friend's house using her internet! ;D It was pretty quiet at work earlier so I managed to do this manicure at work. At first I thought it looked really bad but then I fell in love with it. Check it out!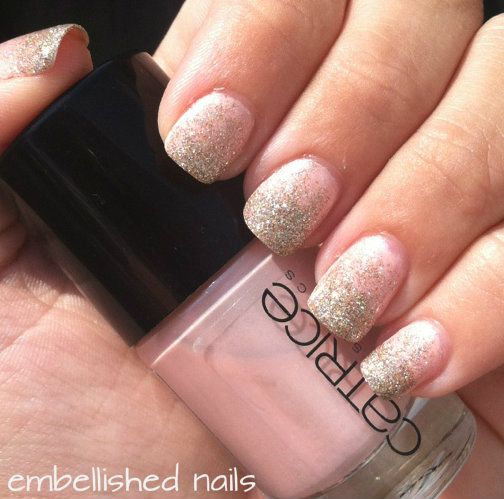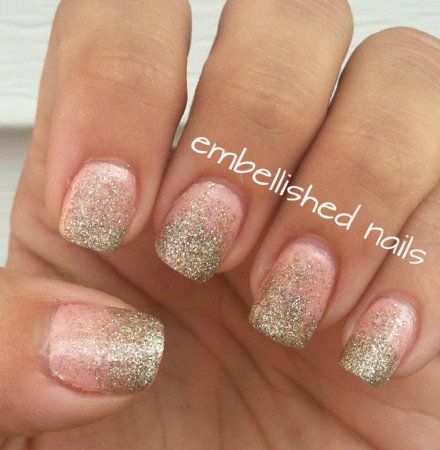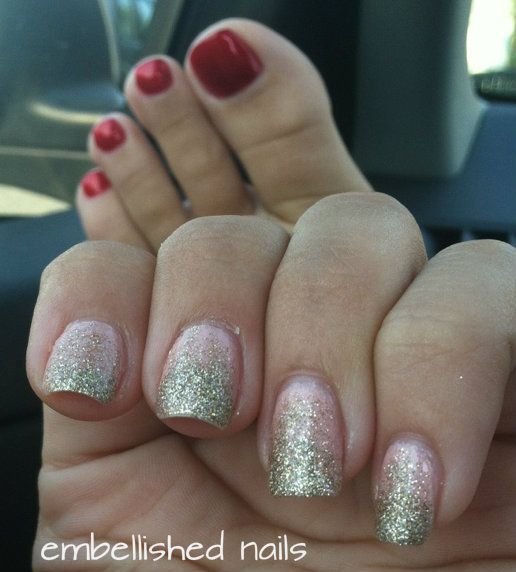 I got a pedicure today! OPI Danke-Shiny Red! from the Germany collection- stunning!
What I used for this manicure was three coats of Catrice Just Married and a sponged glitter gradient of China Glaze I'm Not Lion. This is one of my favorite manicures I've done in a while... but I feel like I say that every time I do my nails. I just really like glitter gradients. They're a really easy way to add a touch of class to a mani.
Just Married was really spotty. The formula was great but the polish was sheer and hard to build up. Three coats was ok but I don't think it would've looked good enough to do on its own. I bought this polish from a blog sale mainly for the name- it reminds me of the Ashton Kutcher movie, Just Married. Mmm, mmm, mmm. Ashton will forever be my fave. As for I'm Not Lion, I freaking LOVE this polish. Definitely one of my favorites for 2012. Don't you agree?
Also... I'm planning to participate in the
31 Day Challenge
! You may see the first post back-dated for a few reasons..
1
being how much I love this manicure & I don't want to take it off,
2
being that my internet will be down until Sunday. Here's the template for the challenge!
A bunch of bloggers are participating and I'm excited. Hopefully I'll be able to keep up! Like I said, be on the lookout for my first post on Sunday. Will you be joining me?!