Happy first day of the 31 day challenge! I didn't think I'd get this post up today, but I'm cutting it really close to midnight! My internet shockingly started working again today before the repairman comes tomorrow. Yay! Today I'm starting the challenge that a ton of other bloggers are participating in. For the next 31 days, I'll be doing my best to change my nail polish EVERY DAY to post something new for the challenge! It's going to be very interesting...

Here's day one: RED!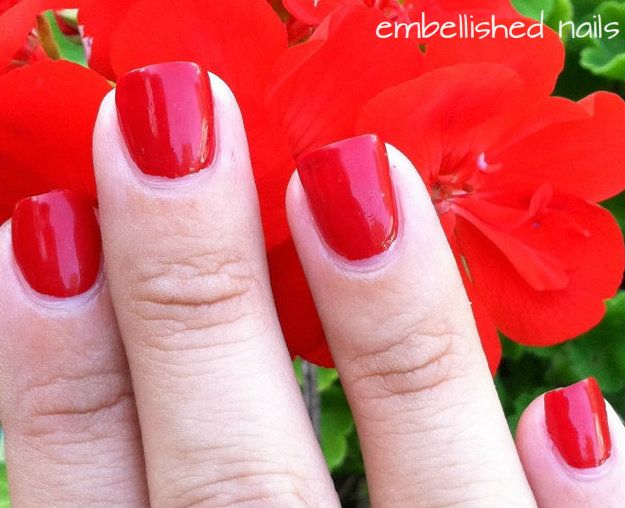 This is two coats of
OPI The Thrill of Brazil
. I picked this little baby up at
Transdesign
. I love it. It's a great red. It reminds me of the
CND Shellac mani
I got while I was on my cruise in February (except I like my painting job better ;D). And-
what's that on my accent nail
, you ask? Oh, just some plain old craft glitter I found in the basement. I thought it'd be a fun way to add a little something to this mani! I really like it.
What do you think? Which red are you wearing? And to remind you... here's the challenge: