I survived my long, crazy road trip and I'm officially back home sitting on my own bed! Aaaaahhh, what a whirlwind it was! I had SO much fun with my best friend. It's always hard to believe how crazily fast vacations fly by...
I did two manicures while I was on vacation; this was the second of the two (I'll show the first one next- I just like this one so much it can't wait!). While on my road trip, I just so happened to make a pit stop at Transdesign, a HUGE nail supply store. Here's what I snagged (it's almost embarrassing, really):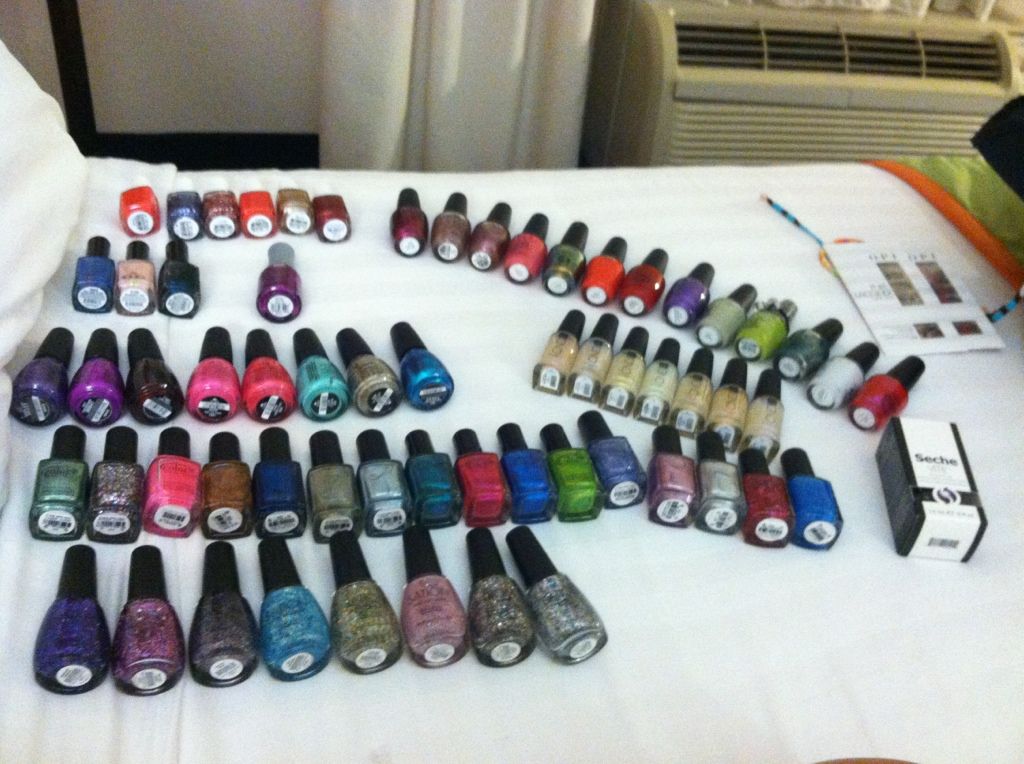 Yep. Super embarrassing. I saved SO much money, though: I spent $220 on what would normally probably cost double that amount. :D
Here's the long-awaited mani!
If you couldn't tell, I gave my nails a more rounded shape! I am liking it!
I took this one at the beach in Maryland. For some reason, all things just look so much better at the beach!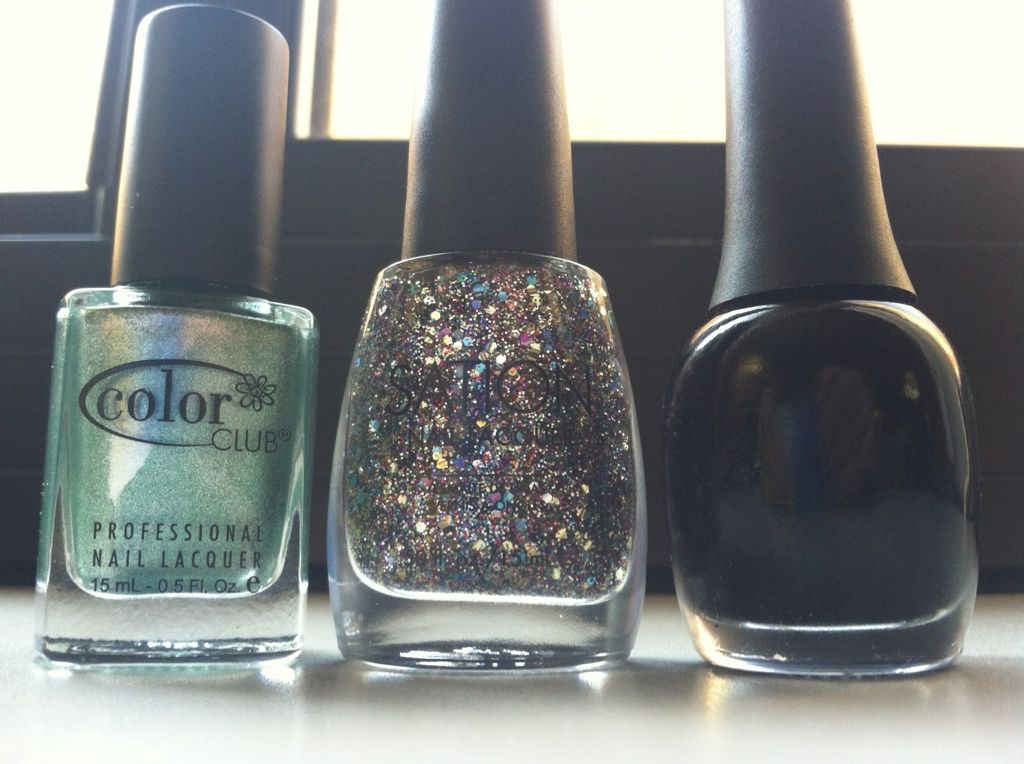 This is just SO beautiful! I love how the glitter looks over the Color Club. The CC polish seriously went on like a dream. I am now gaga over all things Color Club! These Sation glitters are also amazing.. I wasn't familiar with this brand until I discovered it at the supply shop, but I bought a ton of them and will be featuring another in my next post! I'm addicted! Now to go catch up with some friends I haven't seen in a few weeks. Hope you all enjoy this manicure! xoxo