my giveaway ends soon! don't forget to enter to win Floam, Fantasy Fire & Flecked !!
Happy Monday! I apologize for my ongoing lack of posts.. I have just been SO busy, painting my nails any chance I get, but never consistently being able to post on the blog. I'm working on that! Today, I have a very fun zebra print manicure to show you that I wore almost all of last week. I was going to do a pink-orange gradient, but instead I decided to do an orange accent nail.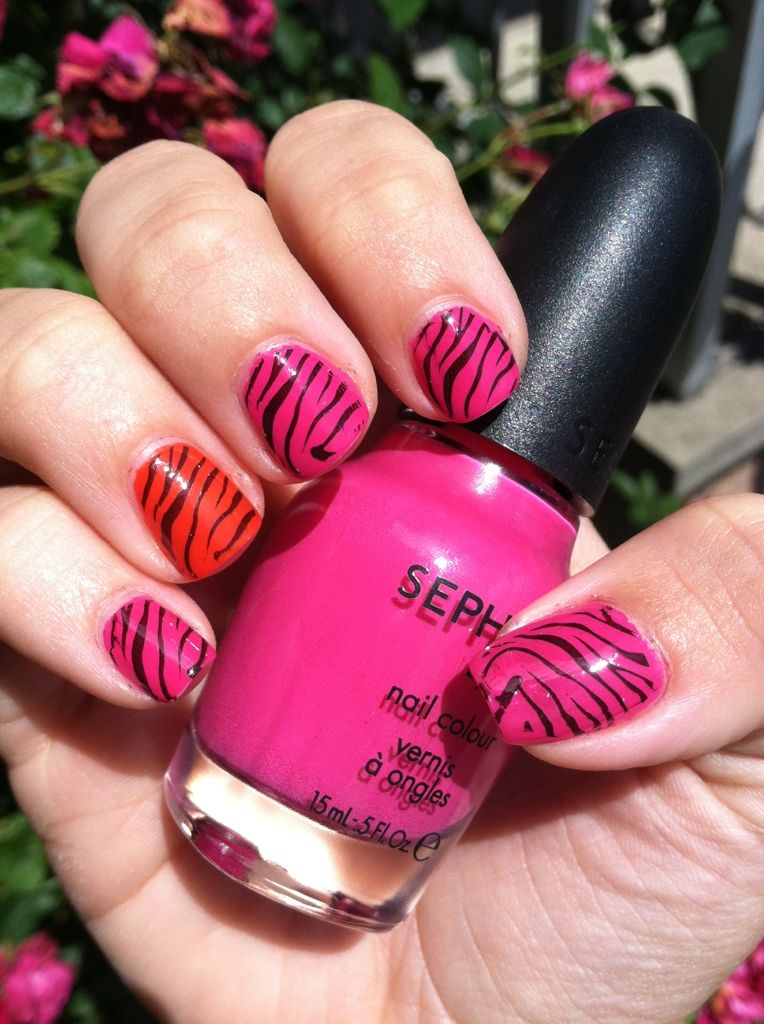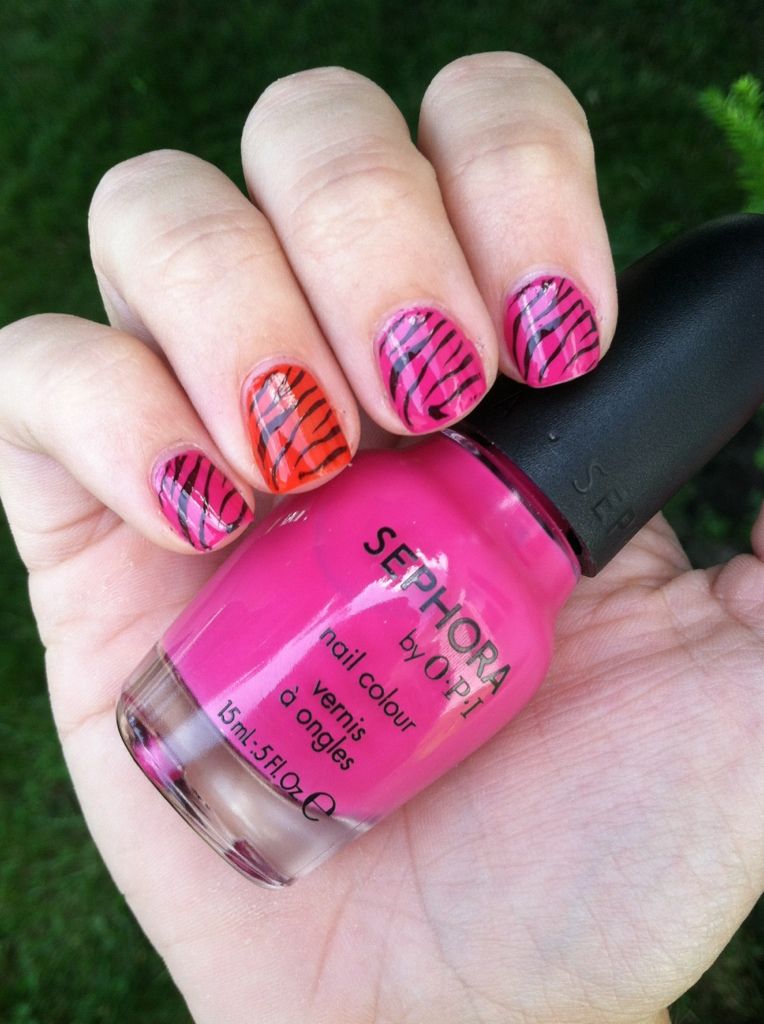 Colors Used:
Essie Meet Me At Sunset, Sephora by OPI It's My Pink, Fingerpaints Black Expressionism
It's My Pink
is a Betsey Johnson exclusive for Sephora. It's one of my favorite pinks because it applies like a dream. Not to mention, it's infused with Betsey's signature fragrance so it smells
amazing
! I'm always smelling my nails when I wear this polish, lol!
Stamping is great because it's quick and easy but looks fantastic! I got a lot of compliments on this manicure, even if it was really easy and didn't take long to do. Sometimes, those manicures are the best, especially if you're in a time crunch (like I almost
always
am).
Hope you all had a great Monday, and that your week continues just as such! :-)