don't forget to enter to win Floam, Fantasy Fire & Flecked !!
Hi ladies! Tonight I have an exciting polish to show you! It's from the Urban Outfitters collection. Now, I don't know about you, but I
loooove
Urban Outfitters! The clothing is a tad expensive at times, though... I usually just stick to purchasing polish and reading the funny books while I'm in there.
The polish I'm about to show you caught my eye immediately during my most recent trip to
UO
. This polish, called
Sea Dust
, looks awfully familiar...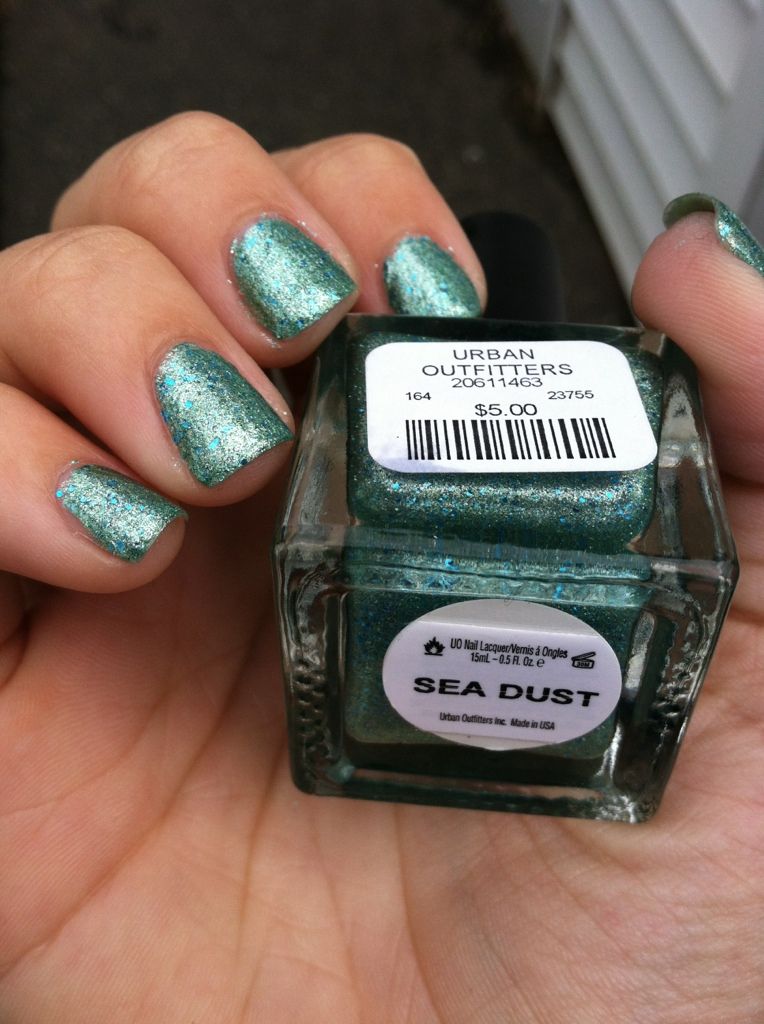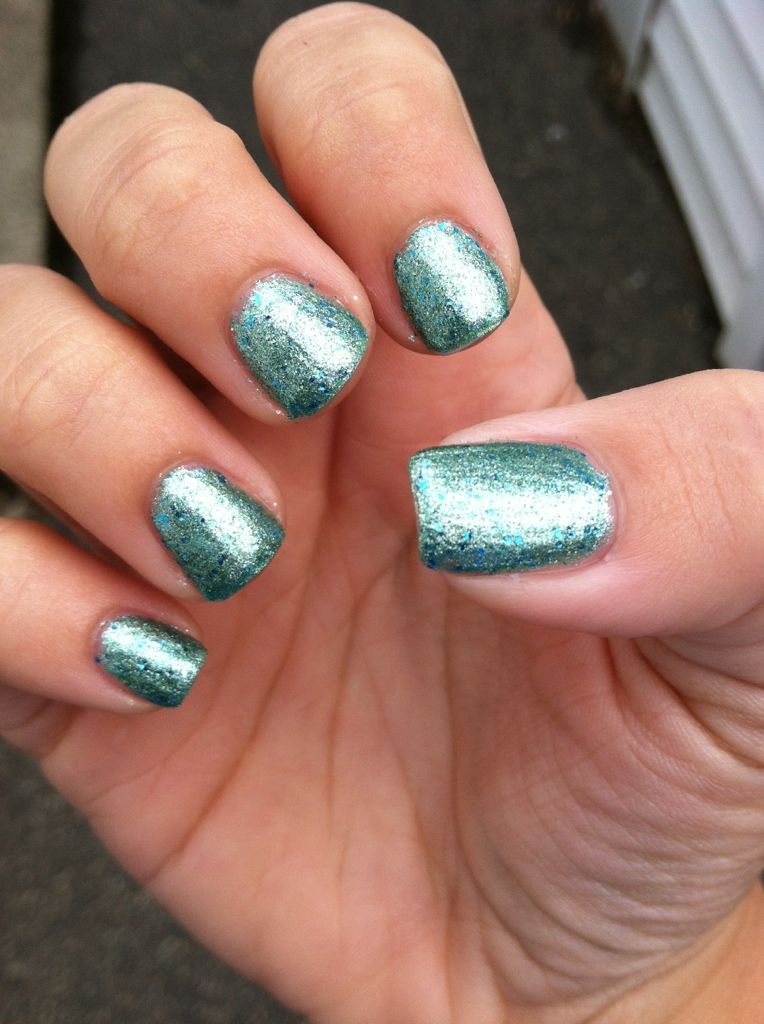 I'd have to say this polish is probably very similar to a more expensive counterpart,
Deborah Lippmann's Mermaid's Dream
. Mermaid's Dream is a polish I've been eying since it came out, but I will take this less expensive version.
*
Of course, as I don't physically
have
Mermaid's Dream, it's hard to tell if this is an exact dupe or not. It looks very similar, though! What do you think?