Hi readers! Hope everybody's week is going great! I have a color today that I've been meaning to post for literally weeks. This is a part of the new
OPI Holland Collection
which came out in
February
. I kind of went crazy and bought a BUNCH of the polishes from this collection... in my eyes, it was a total hit. Here's
Pedal Faster Suzi!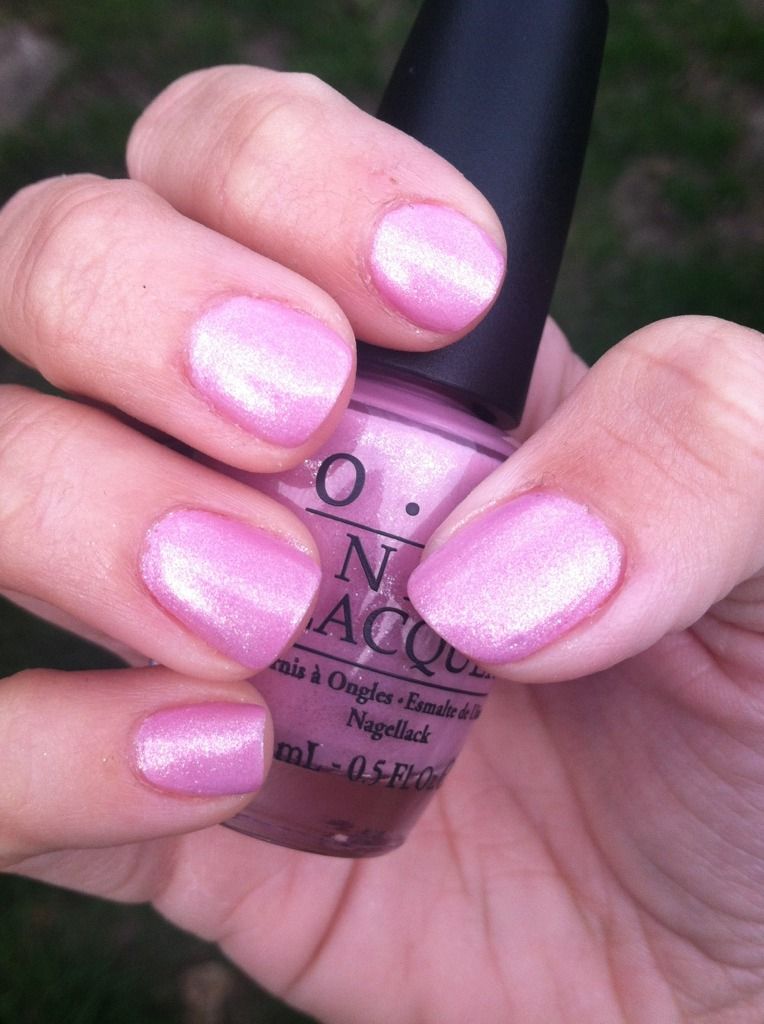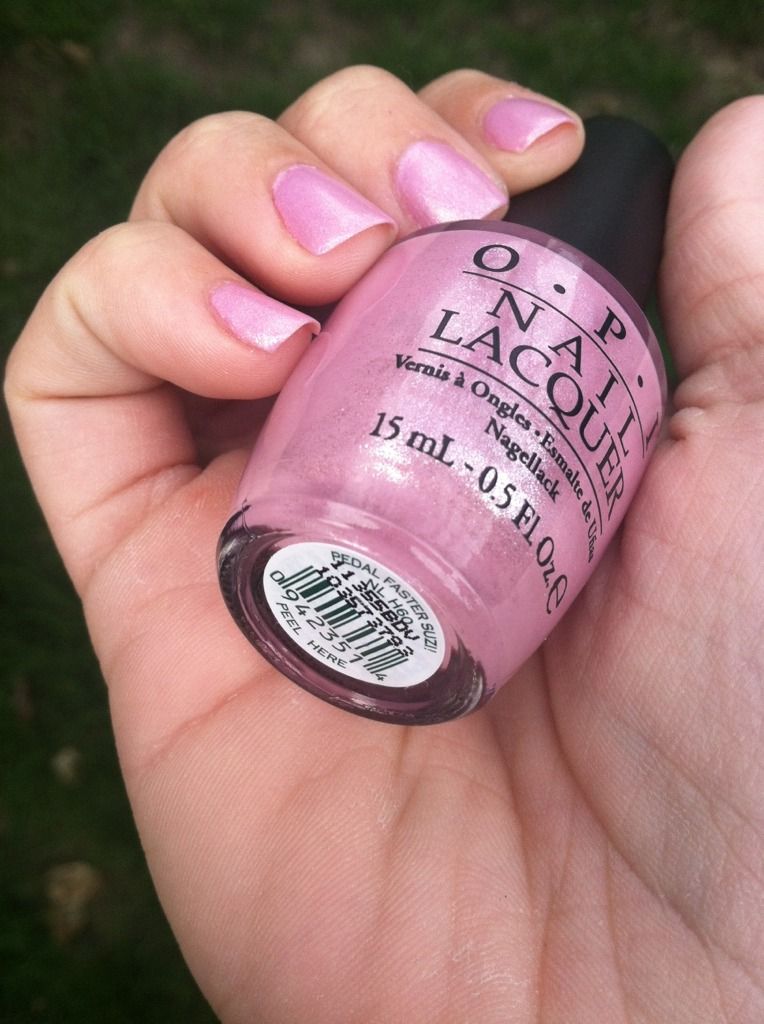 Colors I Used:
OPI Pedal Faster Suzi!
Love, love, love this polish! I felt super girly wearing this, in a good way! I'm not extremely girly (besides my love of polish), I don't wear any makeup and I don't put too much time into my style. This polish is a quick and easy way to add some girliness to your look! The tone was just right for my skin tone, and the added shimmer makes it even more awesome.
Great job, OPI!
I've worn this polish twice since buying it and looking at these pictures is making me want to wear it again!
Do you have this one? Do you
agree/disagree
with my review?