don't forget to enter to win Floam, Fantasy Fire & Flecked !!
Happy Monday! I'm almost done with finals so my week is looking up! I was excited to have some time to paint my nails this morning (I don't usually have time on Mondays) so I headed over to my stash for some color inspiration. I picked two that were near eachother that I thought would look good together: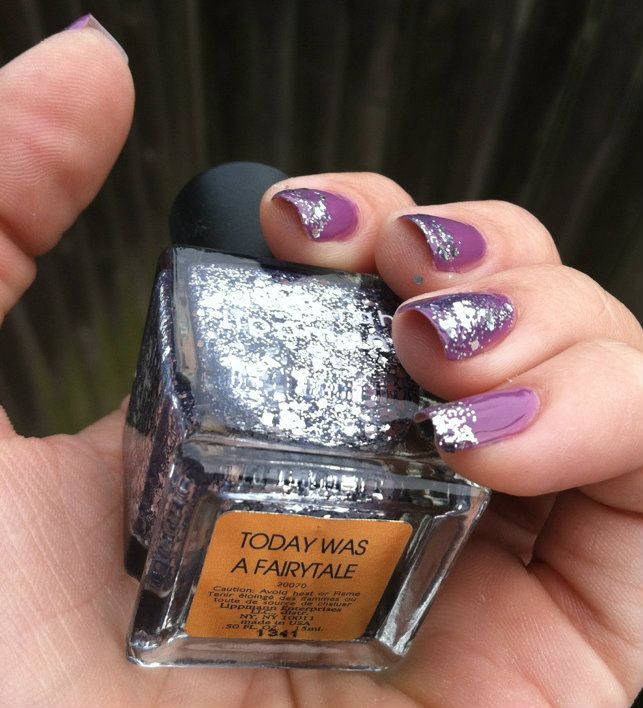 Colors I Used: SpaRitual Ripple Effect, Deborah Lippmann Today Was A Fairytale
What do you think? Ripple Effect is an AMAZING purple cream... I absolutely love the formula and pigmentation of it. It's my first time using Today Was A Fairytale but I'm impressed. That's only one coat on my accent nail!