Howdy all! Happy Monday! I've found a new polish that I am
so
in love with. Each time I start to doubt
China Glaze
they come out with something new that makes me fall in love with them again. This was proven true again with their new color,
Smoke and Ashes
. Smoke and Ashes is a color from their brand new
Hunger Games
:
Capitol Colors
collection.
The China Glaze
press release
for the collection described this color as a
"black-based teal with multicolored shimmer."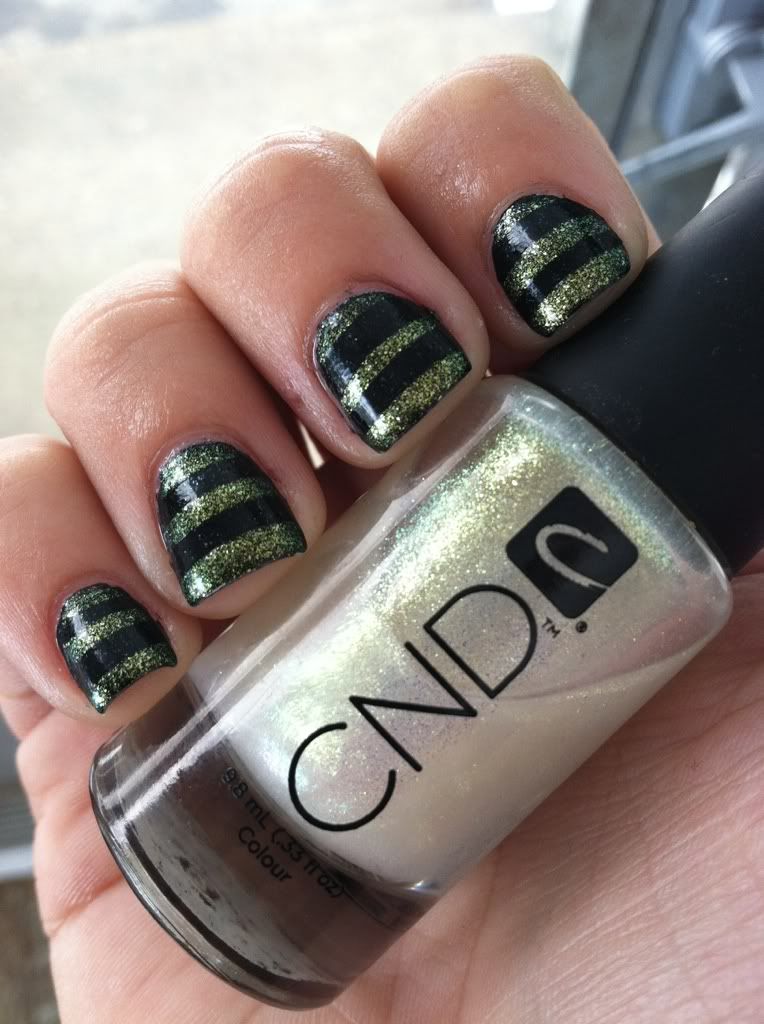 What I Used:
2 coats of OPI Nail Envy
2 coats of China Glaze Smoke and Ashes
1 coat of Poshe Top Coat
Generic brand tape to create lines
CND Effects Jade Sparkle
1 coat of Poshe Top Coat
I'm really happy with how this manicure came out!! Tape manicures are such an easy way to jazz up a plain color. I'm usually content with simple looks but lately I've wanted to try different things, and I hope to keep that up!
I have a fun idea in mind for my next mani.. stay tuned for that! :)