Hi everybody! Happy weekend! Sometimes, my weekdays get so swamped and I leave the same polish on all week! That's what happened with this manicure! It's gorgeous, so I didn't mind. I was sort of disappointed with how this photographed and I almost wasn't going to blog it, but I decided to go for it anyway. Here it is!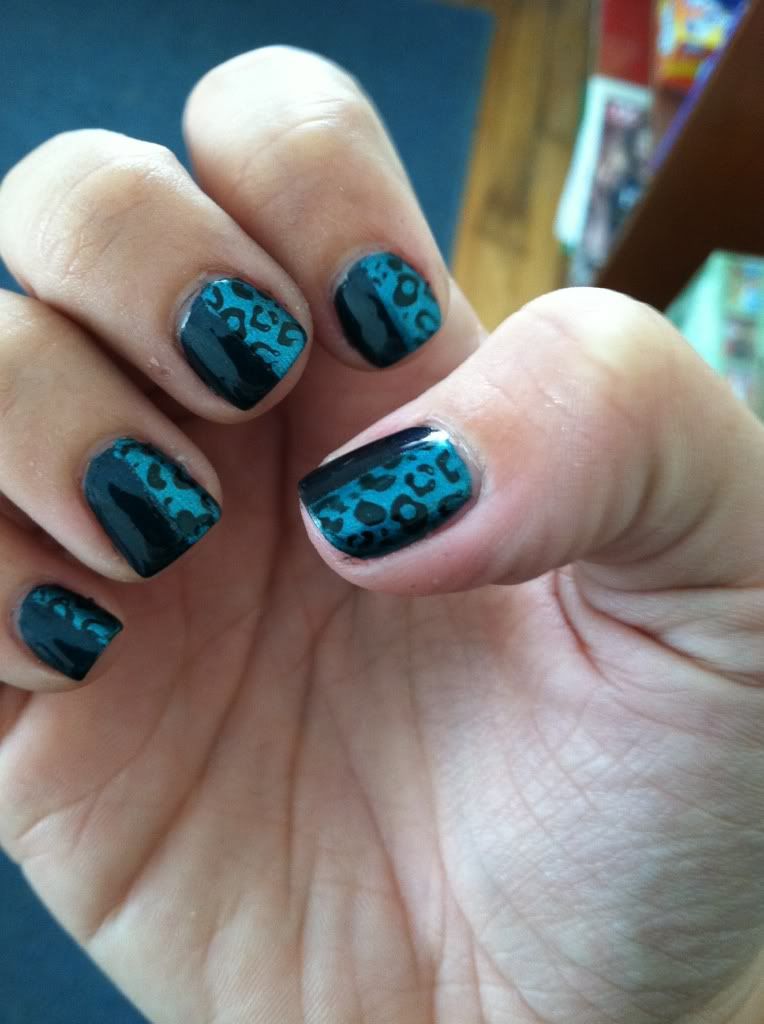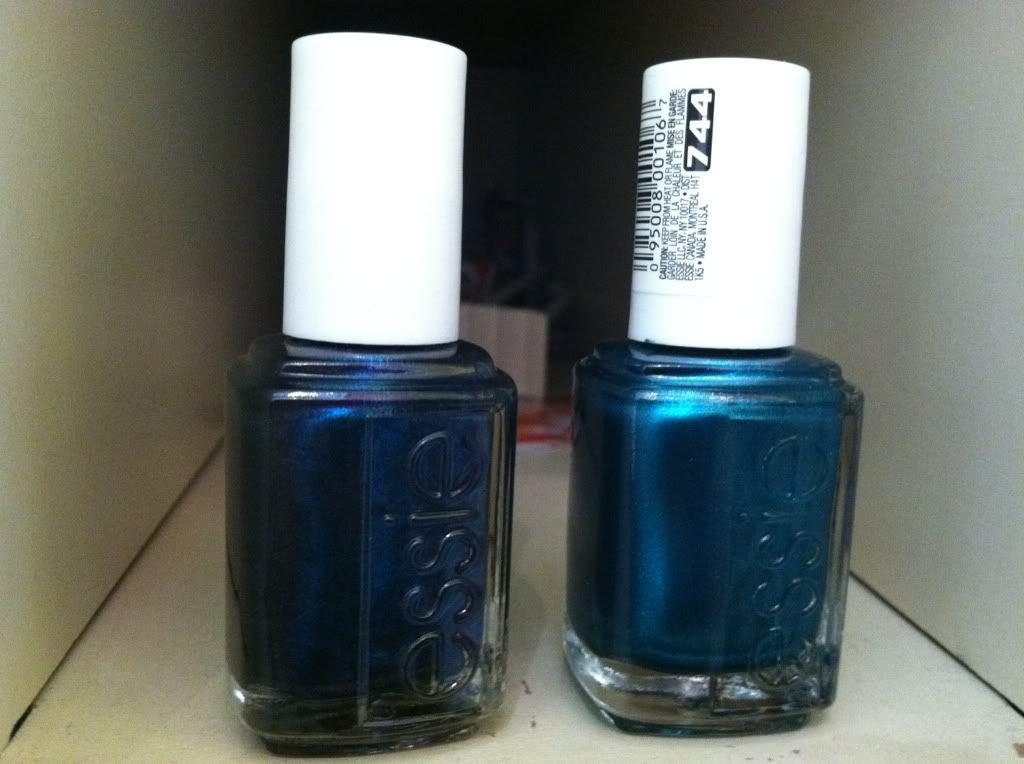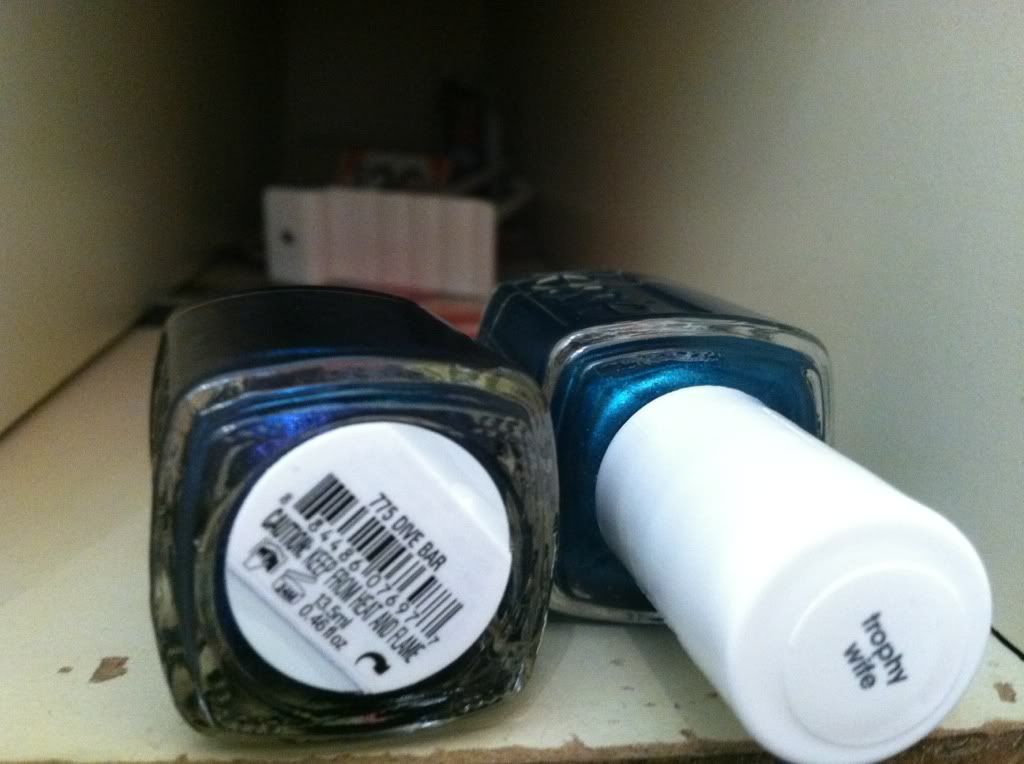 Here's a fun comparison! The old/salon version of the Essie bottle on the left, and the new/drugstore version on the right!
What I Used:
1 coat of OPI Nail Envy
2 coats of Essie Dive Bar
half of nail painted with 1 coat of Essie Trophy Wife, stamped with Fingerpaints Black Expressionism
1 coat of Poshe Top Coat
I LOVED this! I can't wait to try this combination with different colors. It's shocking how easy tape manicures are, because they look so professional and beautiful! What do you think of this color combination? I think these Essies go perfectly together!