It's been a week since I posted last.. oh no! I was on spring break from classes this past week so you'd think I'd be able to catch up on blogging...but, nope! No classes means more work and even less free time. I have a few manicures I need to post and I usually do them in order but I'm mixing things up and posting my current manicure first to stick with the holiday!
It's sorta funny, green is my most favorite color but I hate green nail polish. I ended up using one of my only greens,
Sinful Colors San Francisco
. The only reason I still have this in my collection and haven't purged it is because I
love love love
San Francisco and have a dear aunt who lives close by. :-) I added
Deborah Lippmann Happy Birthday
on top of the green because my best friend's birthday is tomorrow- killing two birds with one stone!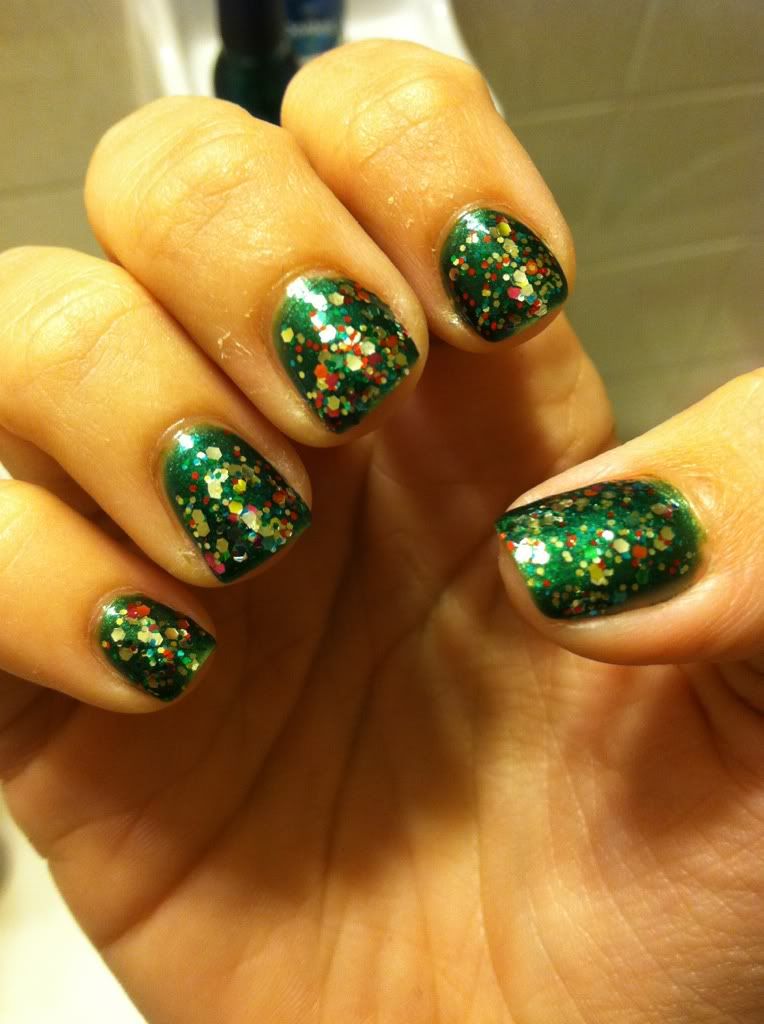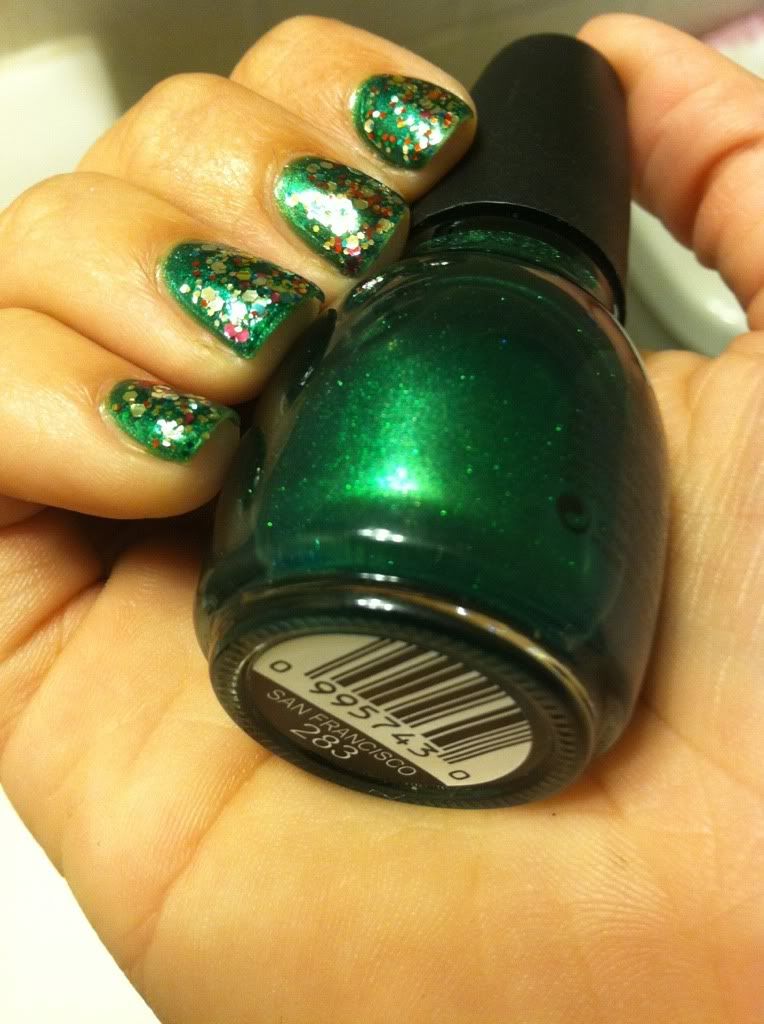 What I Used:
1 coat of OPI Nail Envy
4 coats of Sinful Colors San Francisco
1 coat of Deborah Lippmann Happy Birthday
1 coat of Poshe Top Coat
I'm totally digging this manicure! I just did a ton of baking/washing dishes and virtually screwed it all up already, so I'm glad I took pictures before that! This green is pretty but definitely not for me.. having to use four coats to reach opacity is not okay! I didn't mind, but for future manicures I'll probably skip this one. I'm most impressed with
Happy Birthday
. I seriously have a ton of multi-colored glitters like this but
it. never. gets. old
!!! I love them all so much!
I hope you all have a great St. Patrick's Day! I'm spending a good 18 hours of my weekend at work.. yuck, yuck, yuck! Have a beer for me so I can live vicariously through you! xoxo