Hi everyone! I have my first Barielle to show you today, which I purchased from my friend
Rachel
. I'm embarking on a no/low buy but I managed to purchase this one quickly before that started ;D Along with my no buy is my
blog sale
that I recently updated so check it out!
Anyway, back to the polish! I have wanted this one for as long as I can remember. It's so mysterious and different from other polishes.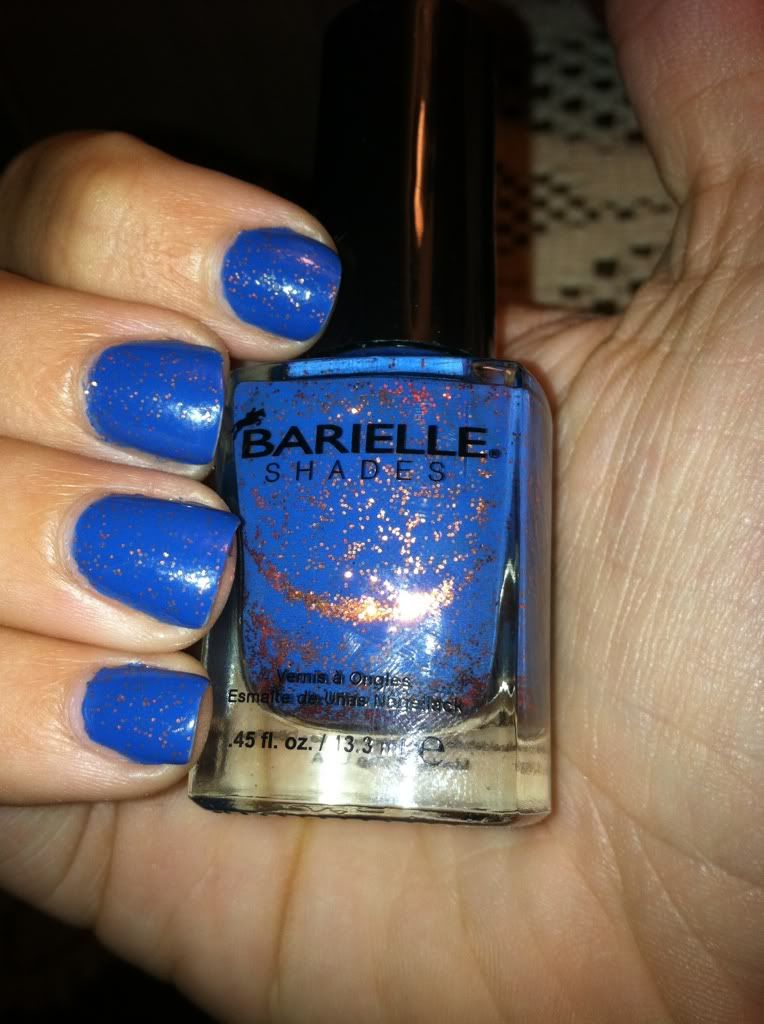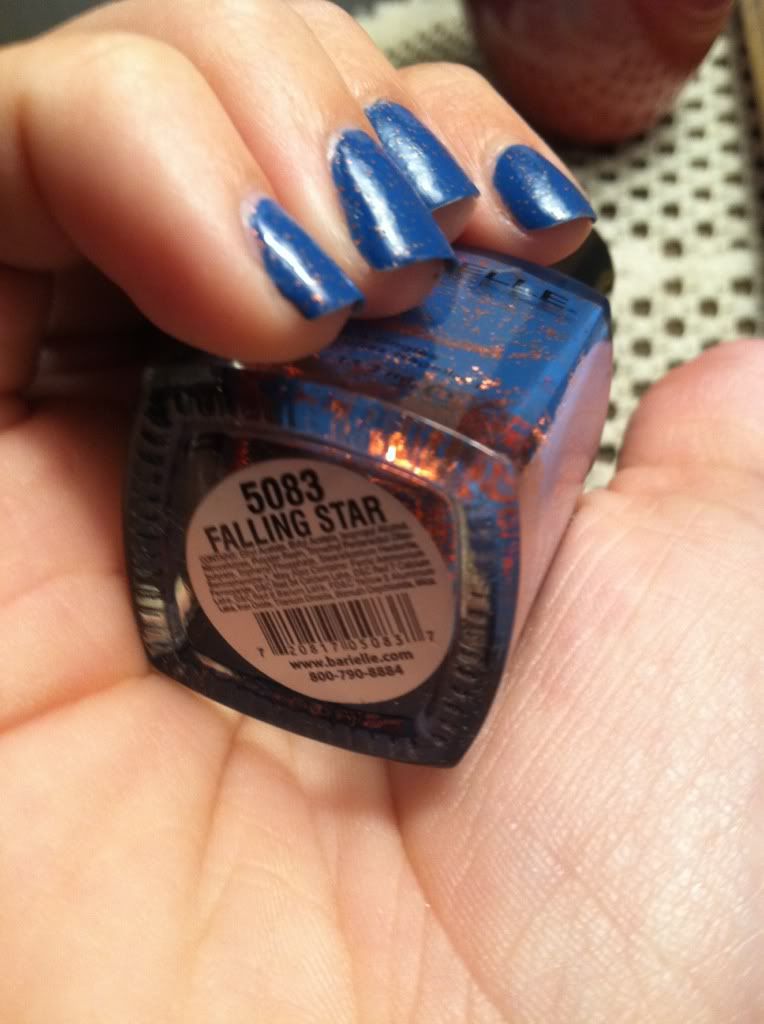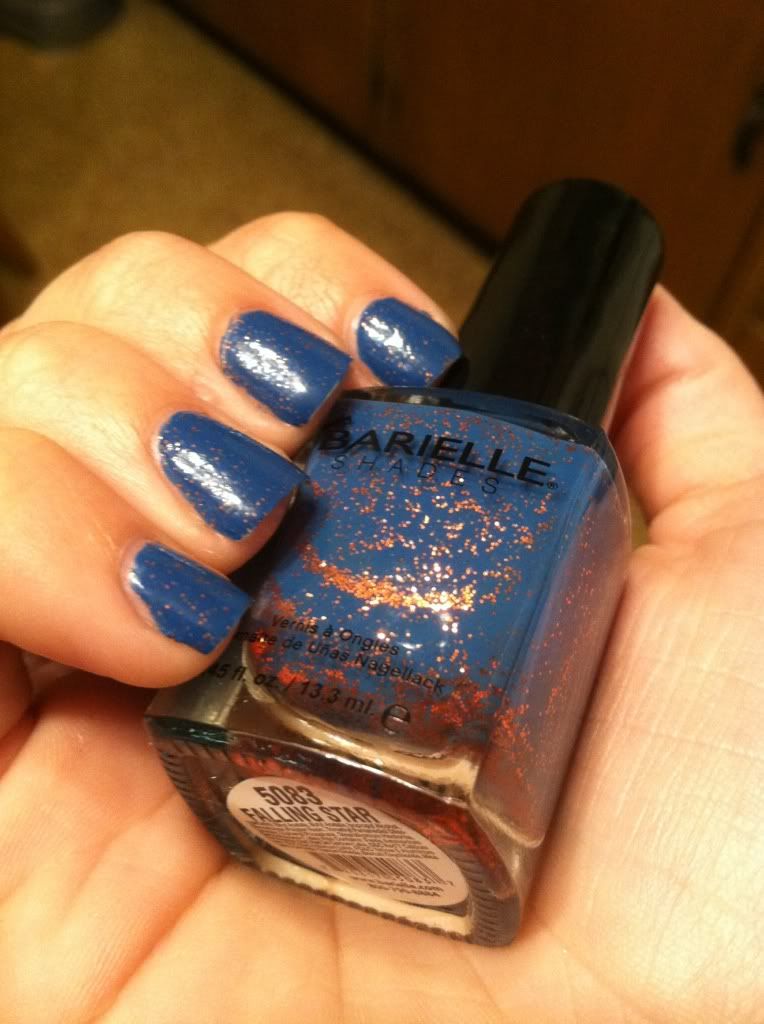 What I Used:
1 coat of OPI Nail Envy
3 coats of Barielle Falling Star
1 coat of Poshe Top Coat
I know my pictures aren't amazing but I just haven't had the time to dedicate to take great ones. Anywayyyy, I love this polish! I felt great with it on, it was so pretty and I couldn't stop staring at my nails. The concept of a blue polish like this with gold glitter is genius. Deborah Lippmann has something similar in the making and I'm so excited for that too!
I'm giving the whole "not having a break on my posts" idea a shot to see if there's any difference with my feedback. I personally like the look and feel like it makes my blog look cleaner. What do you guys think? Do you prefer a "read more" button, or not at all?