Hi guys! I'm procrastinating a lesson plan I have to write by posting this.. yay! I have a really pretty manicure to show you today! I was really rocking the pink yesterday! I'm inspired to wear more pink now, I think it's because the weather is getting nicer.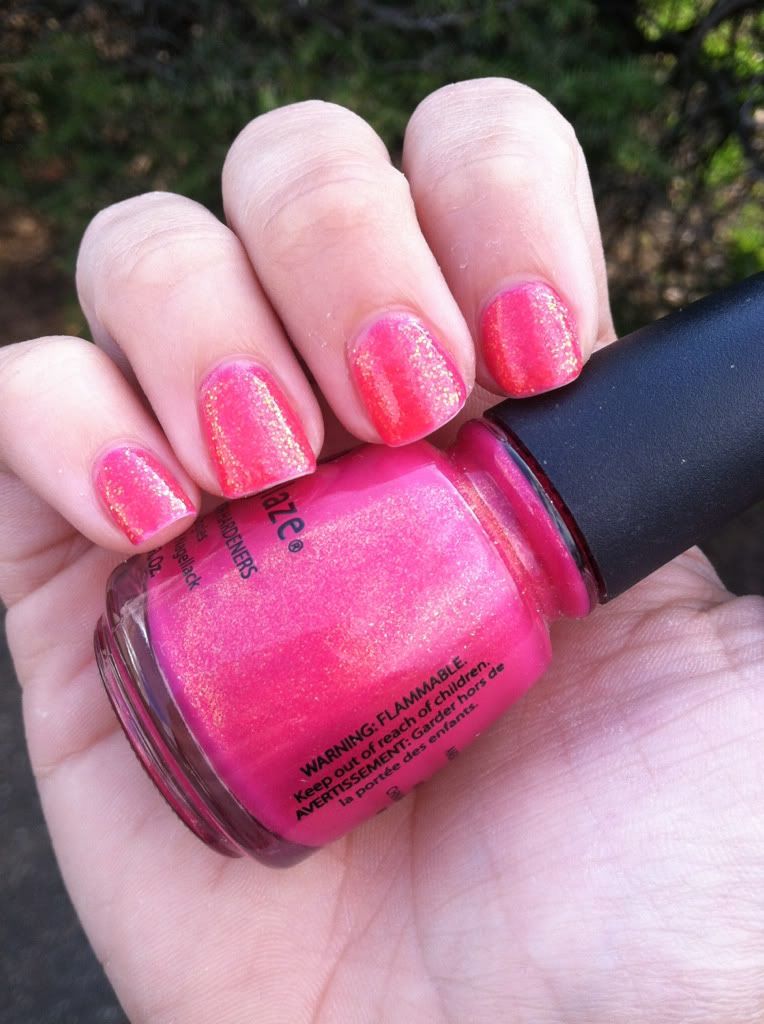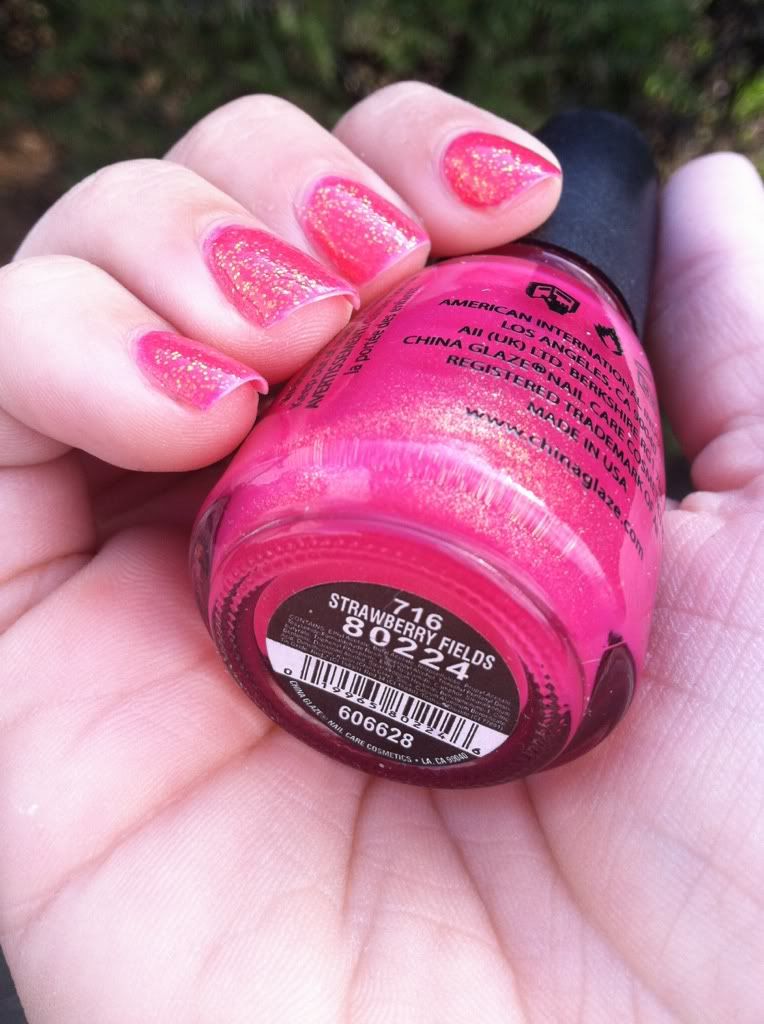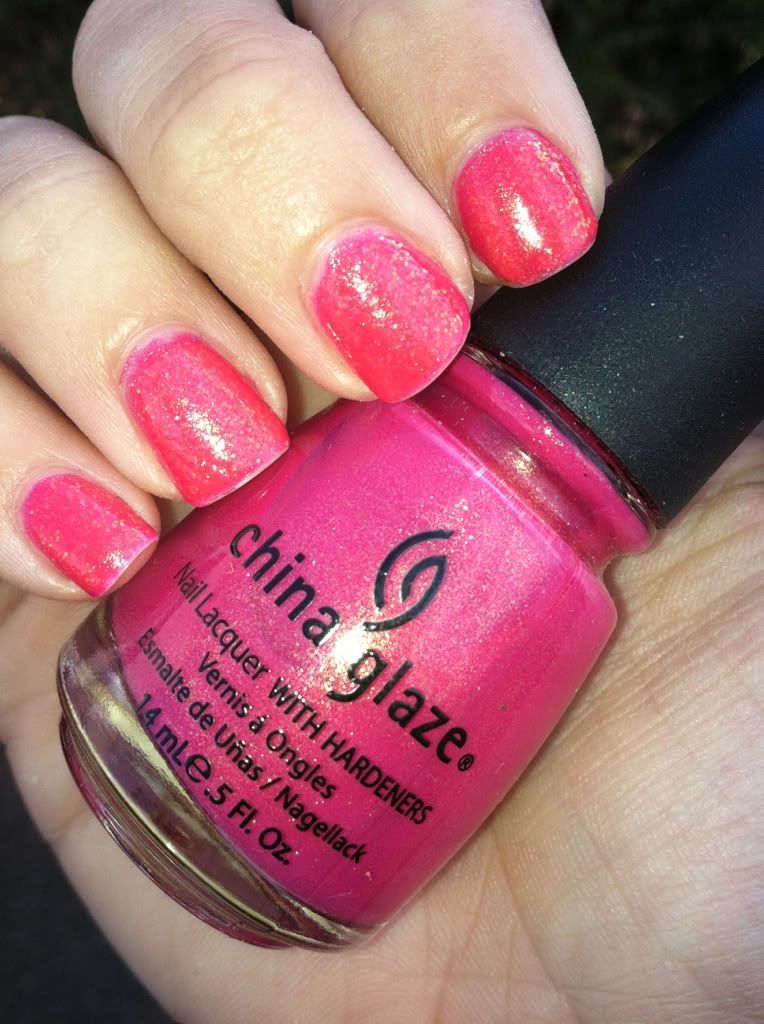 with flash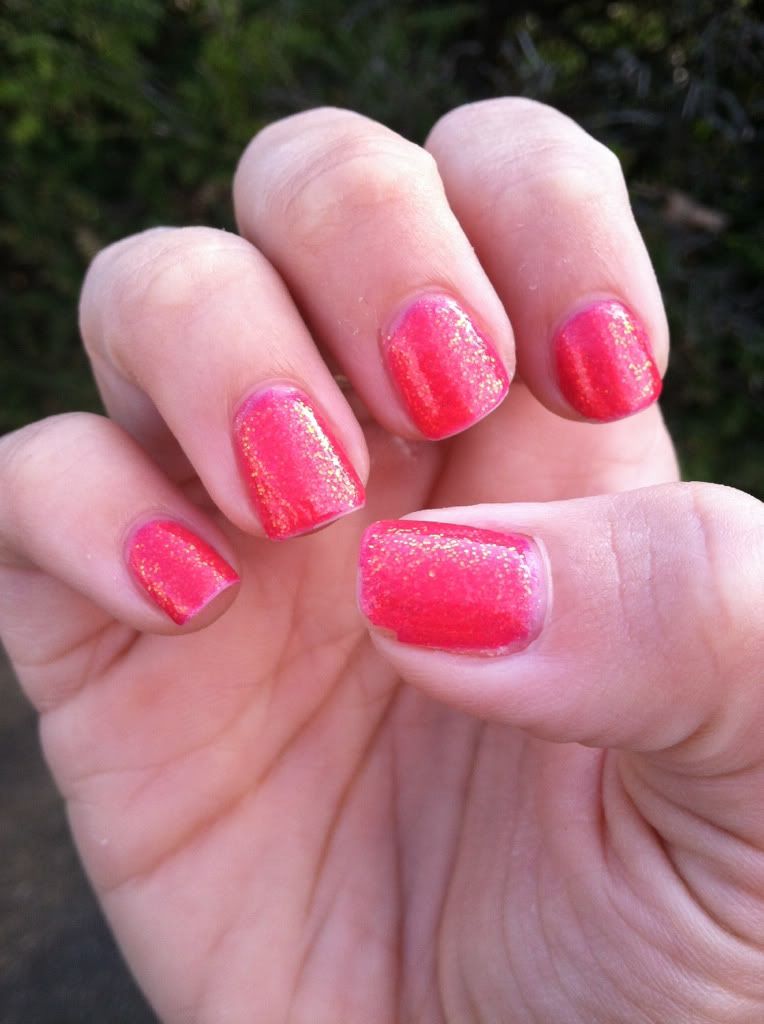 What I Used:
1 coat of OPI Nail Envy
2 coats of China Glaze Strawberry Fields
1 coat of KleanColor Chunky Holo Candy
1 coat of Poshe Top Coat
This is so pretty, and perfect for the beginning of spring. This is one of my favorite China Glaze colors and I recently ordered this KleanColor off of a blogsale so I had to try it out, too. I'm impressed with KleanColor and I really want more but I'm on a low-buy.. I haven't bought in a while so maybe just a little bit is OK!
Also- thank you for your opinions on my last blog post regarding the whole post vs. having a cut and "read more" button. I've decided to do away with that look and just keep my blog posts whole on my main page! Yay!