Hi ladies! We are nearing my vacation, I am soooo excited! I got inspired to do a really cute manicure last night. It was semi-inspired by the look that Jacki from Adventures In Acetone did on her blog
here
. Jacki featured "mermaid tail nails," and I decided to do a spin-off of her manicure. For mine, I used OPI
Catch Me In Your Net
and a polish very similar to it from Wet N Wild's new drugstore line called
Spoiled
,
Deeper Dive
. The two are very similar and work very well together. Although without stamping the manicure looked beautiful, I wanted to add one more touch to spice it up a little bit. Check it out!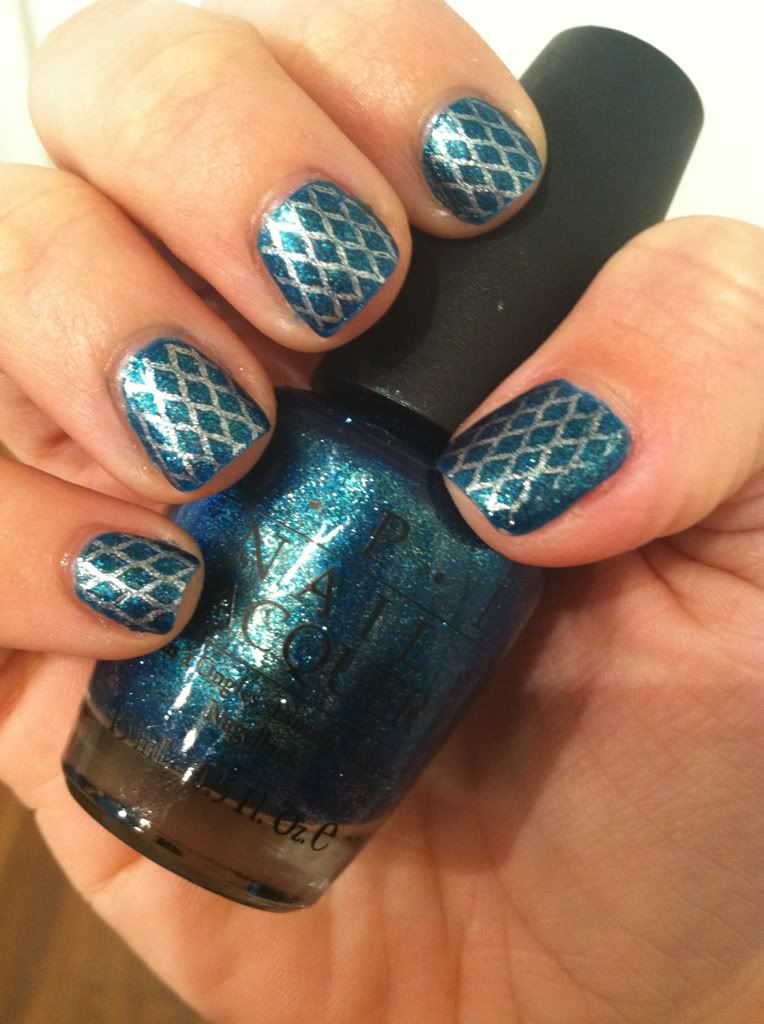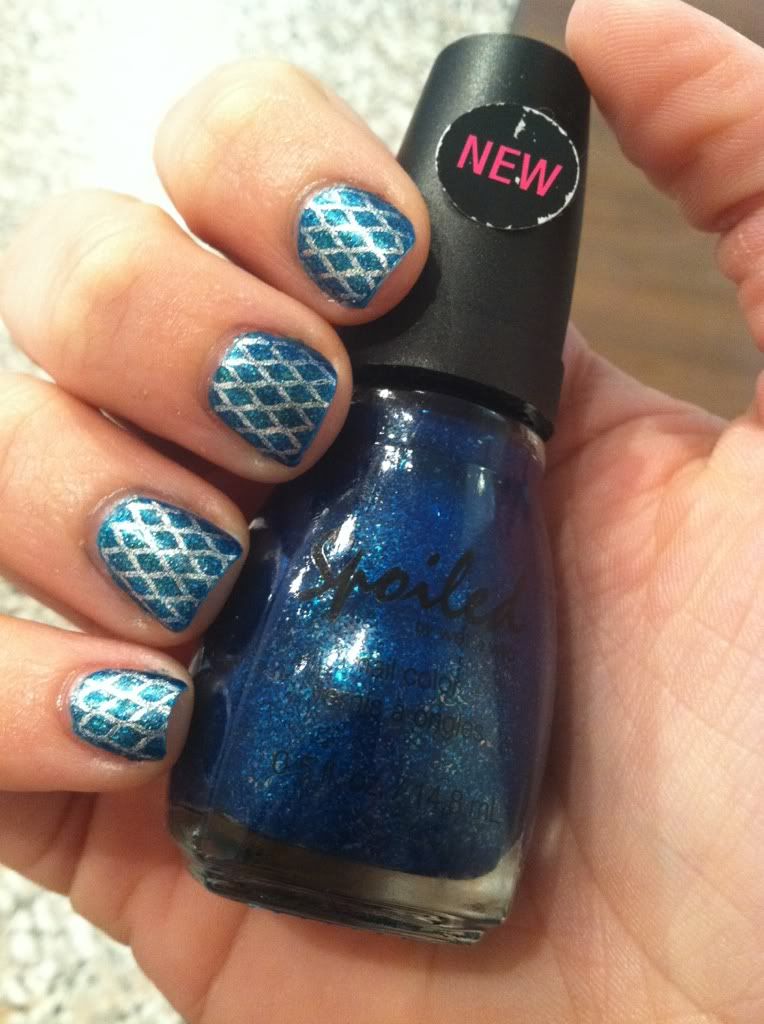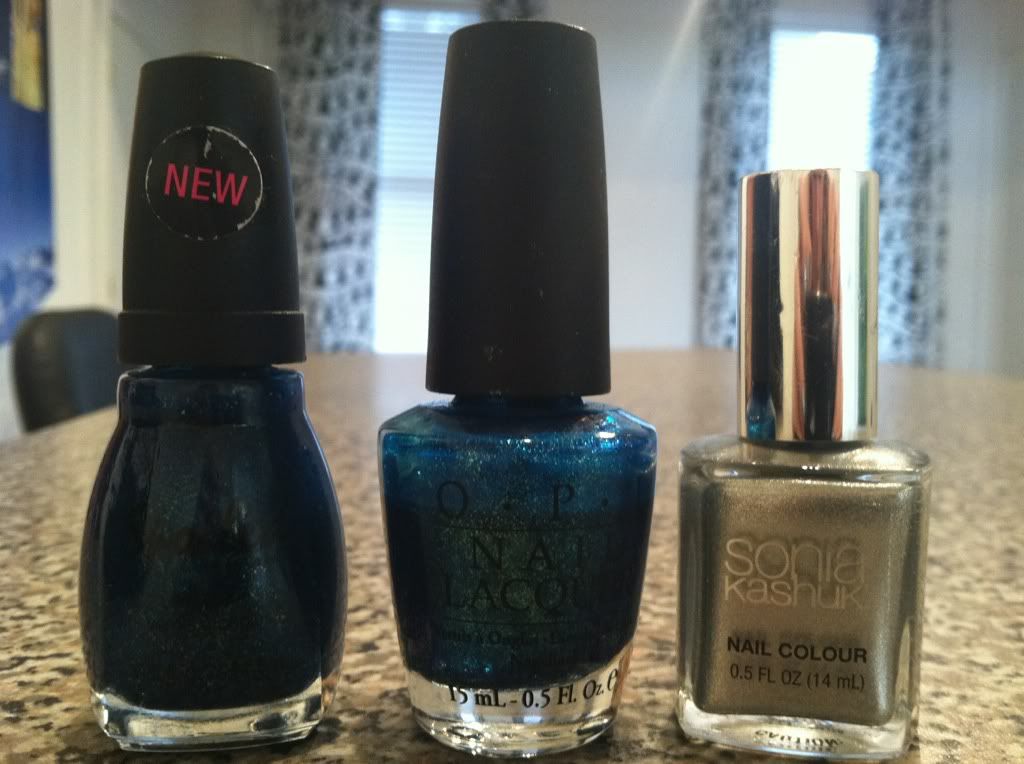 What I Used:
1 coat of OPI Nail Envy
2 coats of Spoiled Deeper Dive
1 coat of OPI Catch Me In Your Net
stamping using Sonia Kashuk Smoke & Mirrors and BM plate 209
Bottom Line:
I was pleasantly surprised with the application of Deeper Dive. The brush was a little bit wonky but it applied really nicely and was opaque in two coats. My only complaint is that the polish left some staining around my cuticles and on my skin- guess I'll just have to be more careful with application next time. Although this color was really pretty on its own, Catch Me In Your Net made it more shimmery and duochrome-y. The blue-aqua-green shift is so pretty, and the silver stamping with Smoke & Mirrors really brings that out even more. I'm happy with how this came out- what do you all think?!