Today I'd like to feature a Turkish nail blogger by the name of Esra. I don't believe I previously followed her blog- Esra emailed me telling me she was interested in guest blogging. I'm excited to feature her, especially because she picked my favorite color for her post! Make sure you follow Esra and keep up with her blog, Oje Sihirbazı!
Hey everyone! My name is Esra and I'm another nail polish enthusiast from Turkey. First of all, I would like to thank dearest Emily for her kindness and giving me the chance to be a
guest
on her blog.
Today, I will show you a great nail polish combo. I picked two nail polishes for this manicure. Base color is from a local brand Pastel named as Pastel 14 (I picked this one especially because its a local product) and for the top coat I used my all time favorite nail polish China Glaze Snow Globe.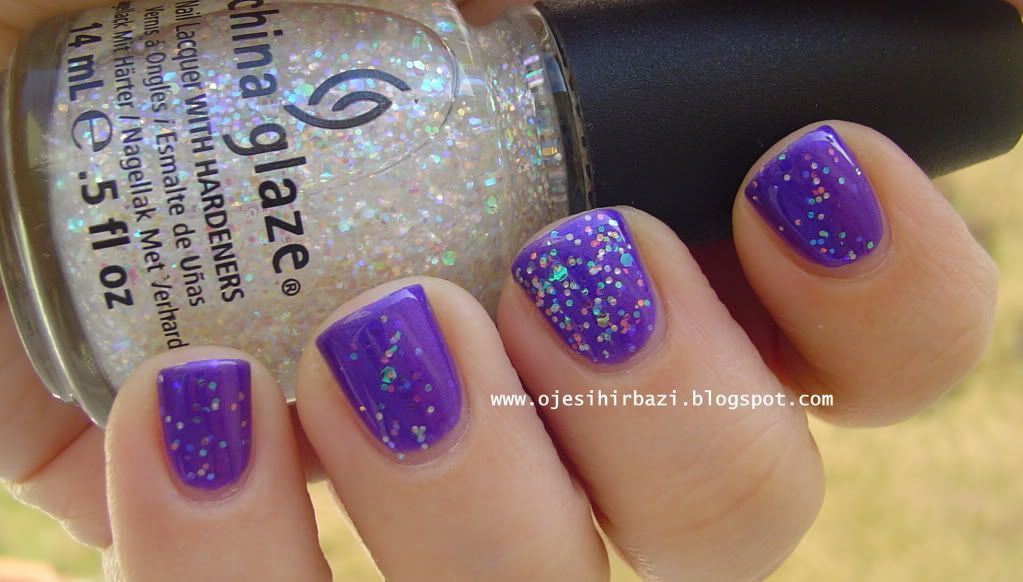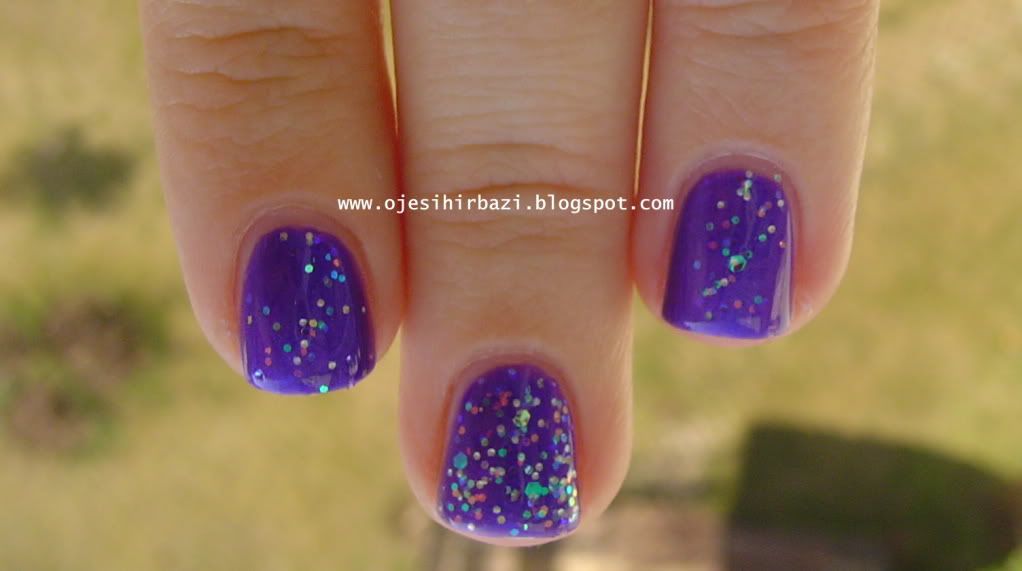 First, I applied Essie Fill The Gap as a base, then I put 2 coats of Pastel 14. Most of the time I don't like the formula of Pastel nail polishes but this one is from their recent collection and has an unexpectedly great formula. Got opaque in 2 coats and its color purple is spectacular. I personally love purple polishes the most, so this one totally had my blessing. Then I put a coat of China Glaze Snow Globe which is such a magical nail polish. It has lots of different kinds of glitter in its composition and looks so adorable under the sunlight. (Sorry I couldn't catch any photo under the sunlight.) Then I sealed my manicure with China Glaze Fast Forward top coat and named it Stereo Hearts because I was listening that song while doing this mani and the song totally fits the gorgeous purple color.
Hope you guys like it and I again want to thank Emily. See you around.