Hi ladies! Here we are with day four
of my guest blog feature! Today, I have a water marble to show you by Helga from Color and Creativity. I hope you like it as much as I do!
Hi, this is
Helga
from Color And Creativity. I was really excited when I say that Emily wanted some guest bloggers for her vacation. I've never done a guest post before so I thought it would be really fun :) I wanted to do something special for her so I chose to water marble! I started with one coat of E.L.F. - White and then added a coat of China Glaze - White Cap. Then I marbled with White Cap, China Glaze - Wagon Trail & Orly - Rococo A Go-Go. Top coat and you're done! I liked that the shimmer from White Cap really stood out in certain angles :) Shimmery!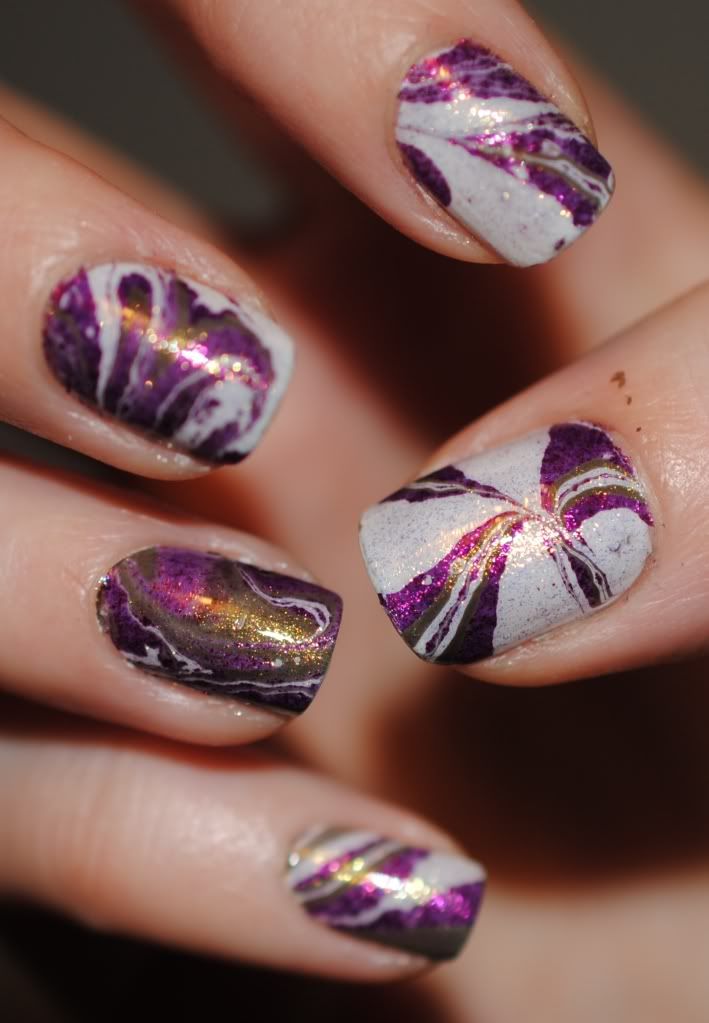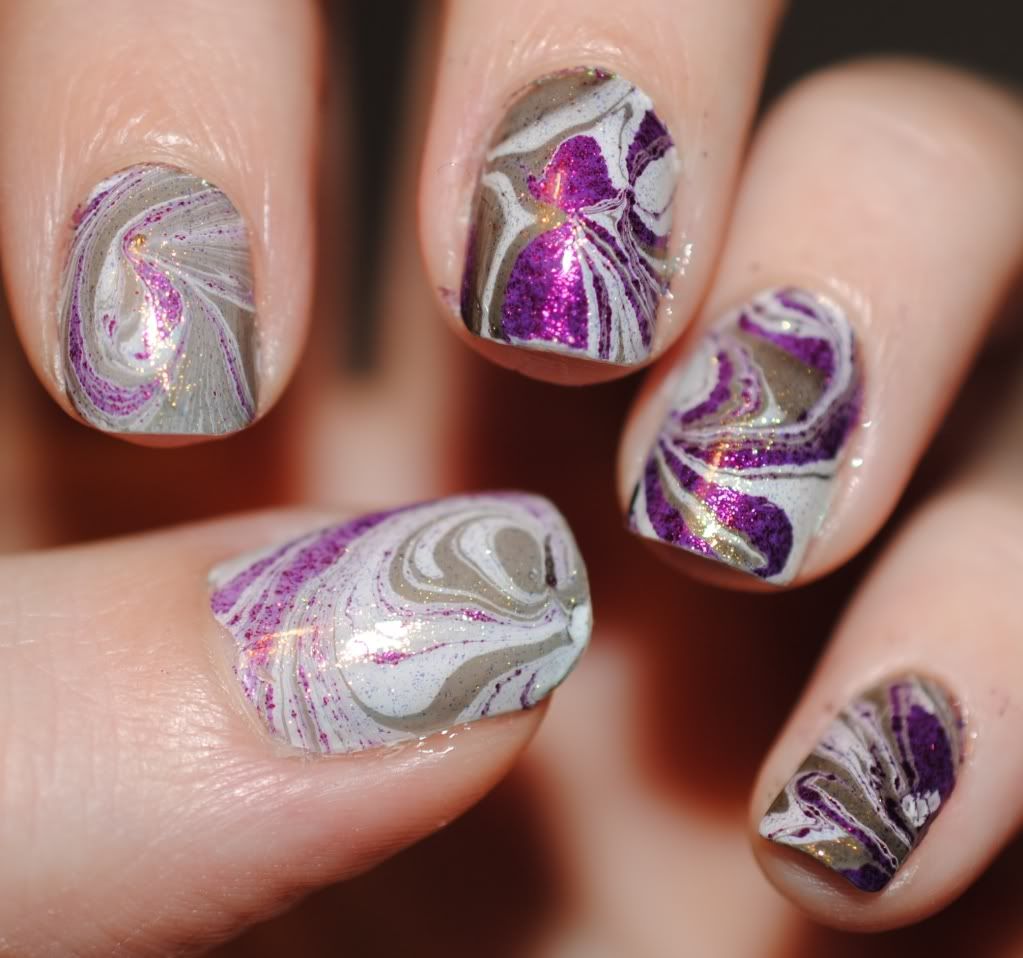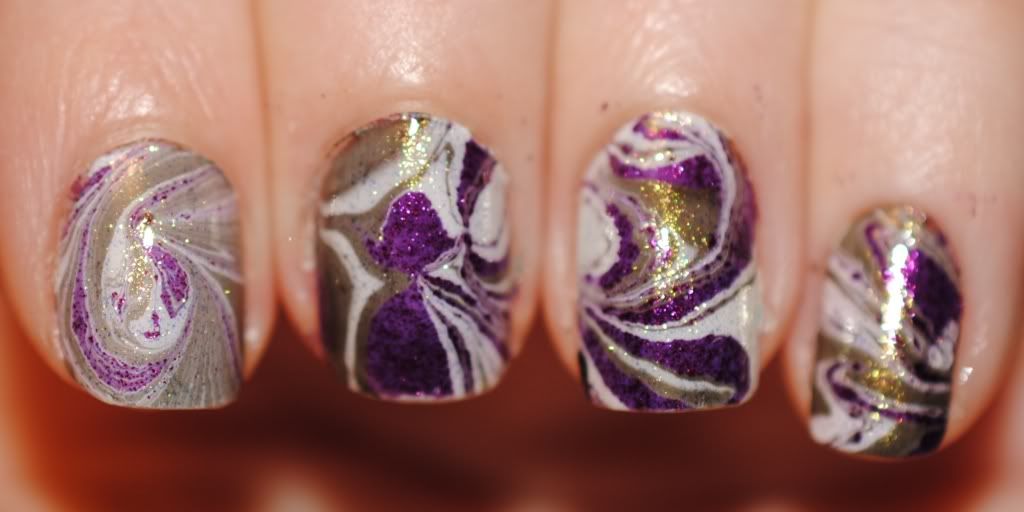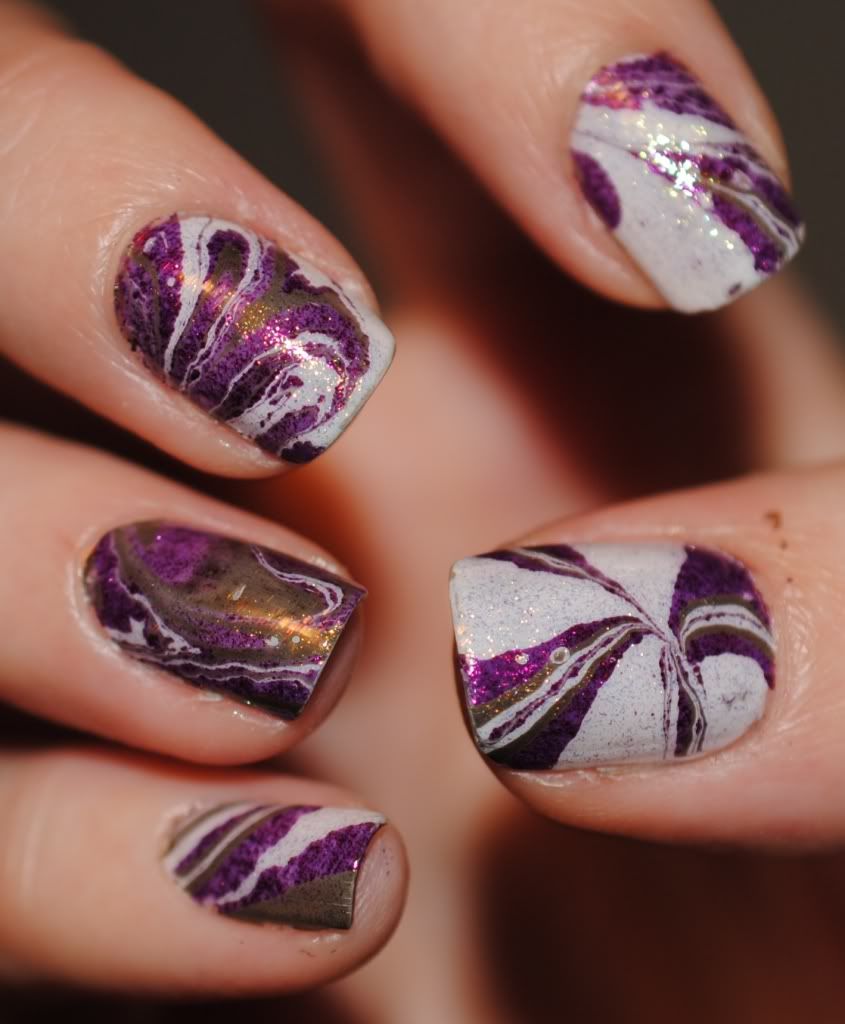 I hope you like this mani! Toodels!