Here is Lizzy from The Do It Yourself Lady. Her nail designs are great, and this one is no different!
Hello Embellished Nails Lovers! Hope y'all are doing fine on this lovely day.
When I saw Emily's blog post about wanting Guest writers on her blog, I decided to challenge myself and send her a message to let her know I'm interested in doing a blog post.
This is my first time ever doing a guest post, so I thought long and hard about what to do. I was inspired by this season of love.. Valentine's day.
A while back, while going through Youtube videos like I often do, I came across
this
Tutorial, and I wanted to do something similar ever since.
I hope you like what I've come up with. Something simple, yet sweet. Perfect for valentine's day. :-)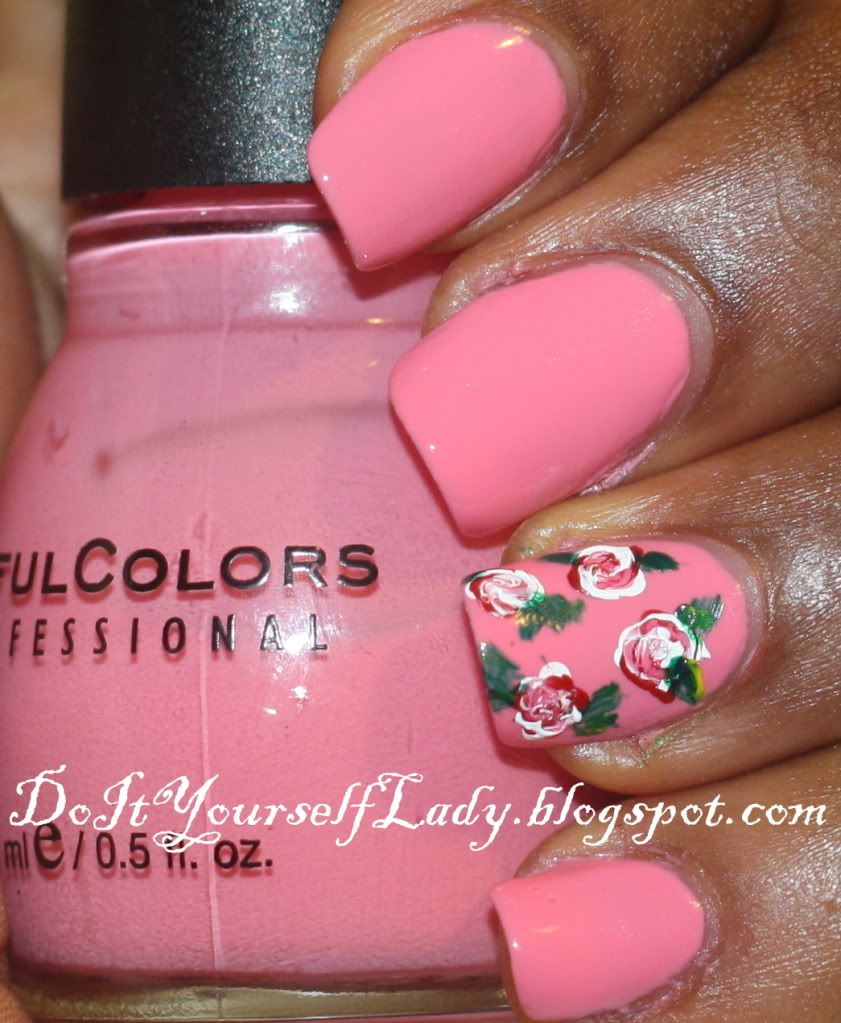 For this mani, I started with Seche Clear base coat, and then applied 3 coats of Sinful Colors - Beautiful Girl.
I used acrylic paints for the rose design on my accent finger.
Topped it all with a coat of Seche Vite.
I hope you enjoyed looking at this as much as I enjoyed making it.
Thanks again Emily for allowing me to do this guest post on your blog. I love your blog and enjoy reading and viewing all you post.
I hope this friendship that has started between us continues on. Polishes are amazing and they bring lovely women together.
Till later dearies. God Bless.