For Christmas, my best friend got me Chanel
April
from their upcoming Spring collection. I love it, and I've just been waiting for the right time to wear it. Because my best friend is also my favorite person to play tennis with, I decided to add accent nails with Essie
Tennis Corset
.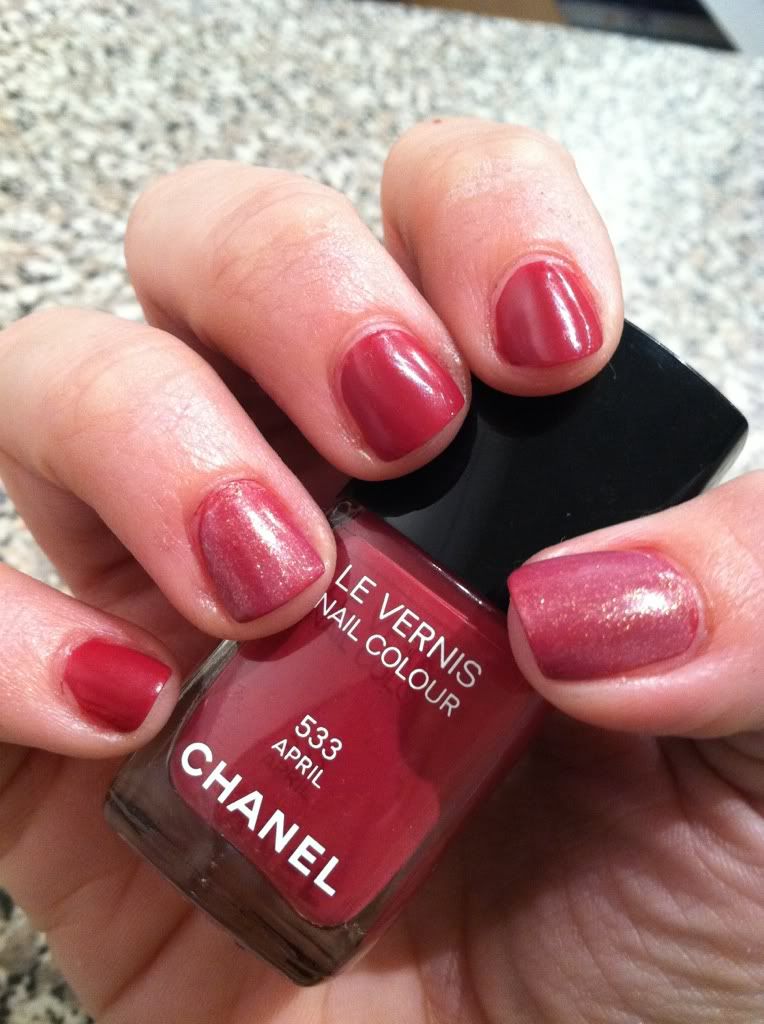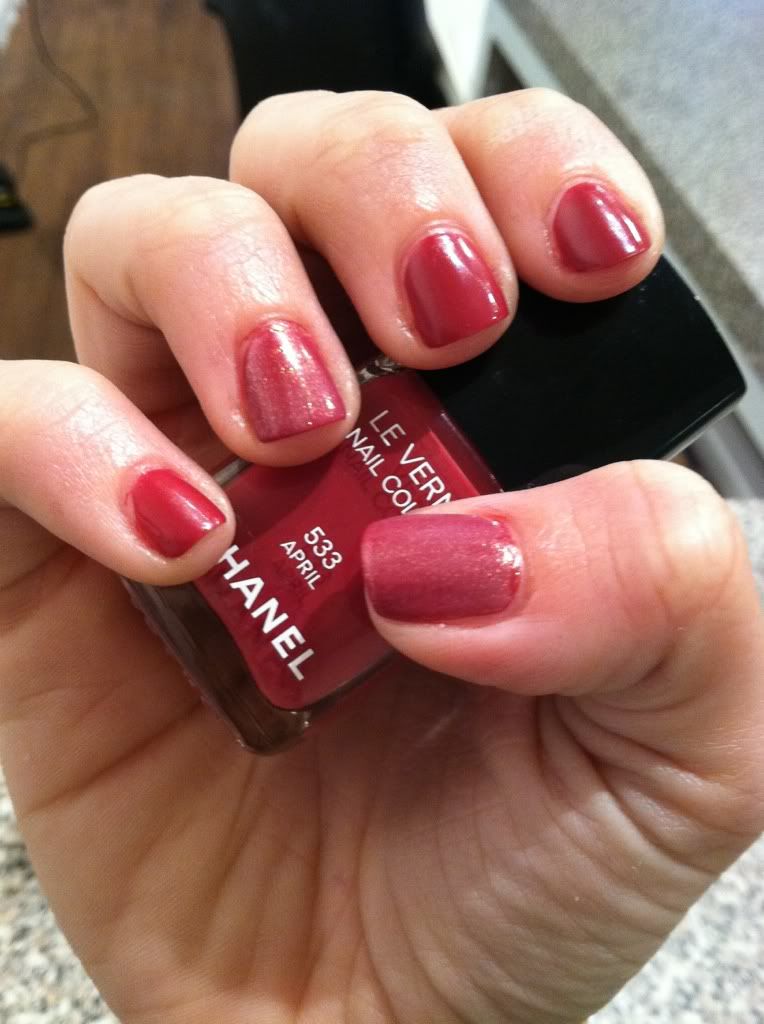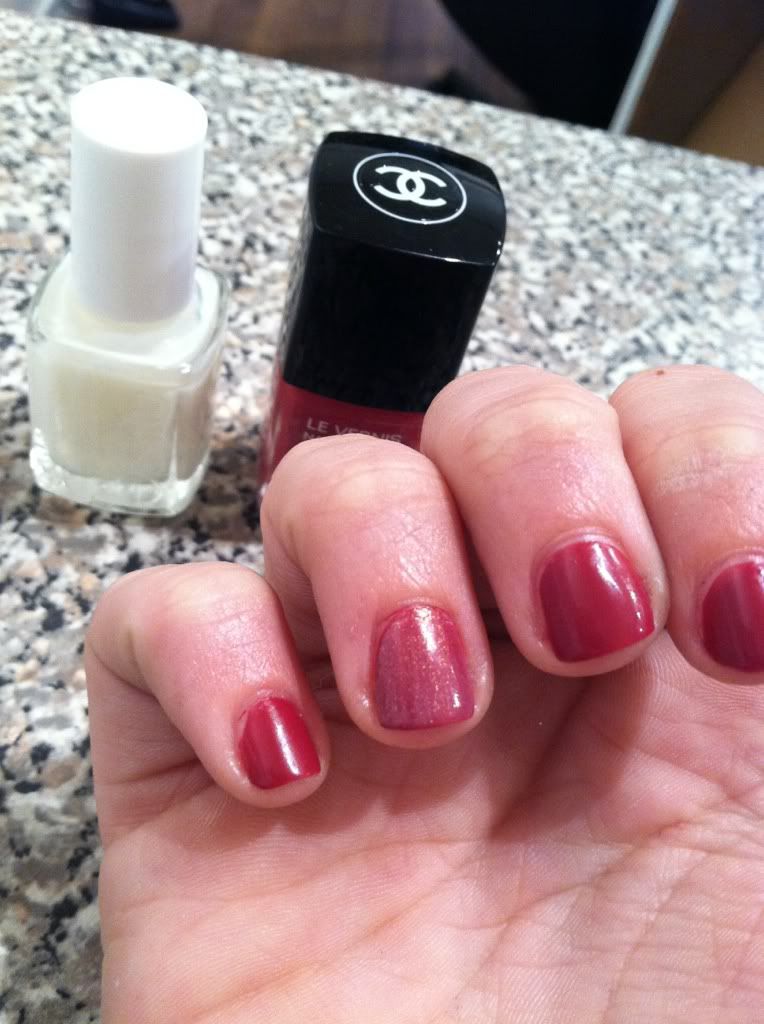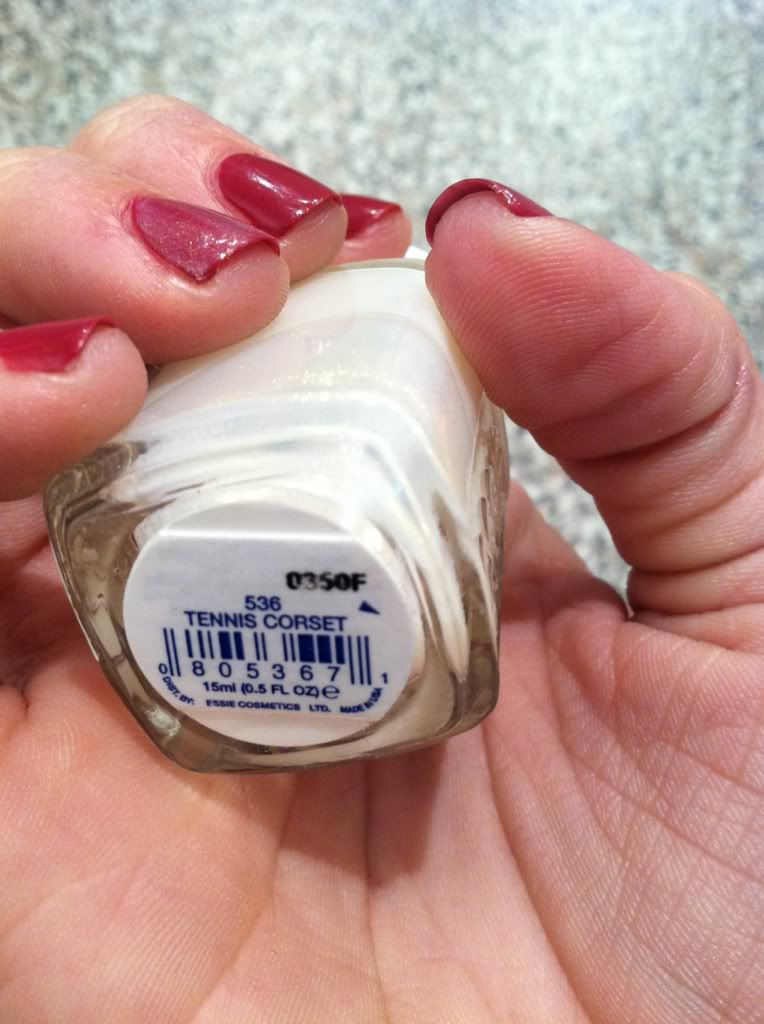 What I Used:
1 coat of OPI Natural Nail Base Coat (still missing Nail Envy...)
2 coats of Chanel April
1 coat of Essie Tennis Corset on my thumb and ring nails
1 coat of Seche Vite Top Coat
Bottom Line:
I love this manicure and I love this Chanel color. I just have one qualm with it...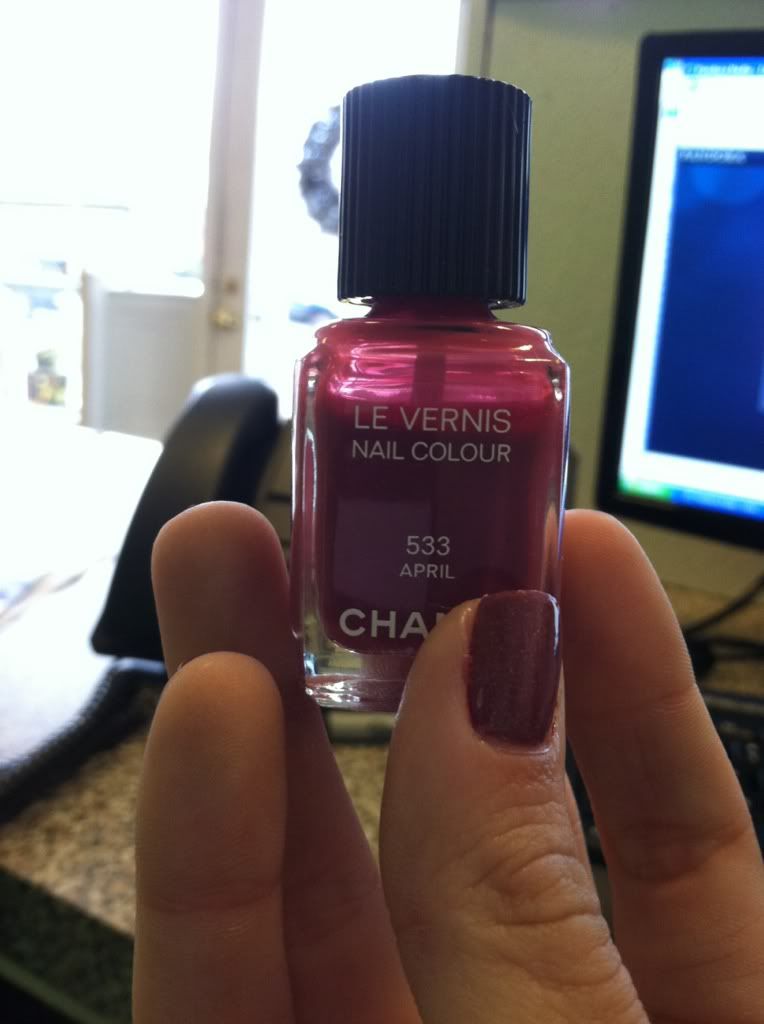 This picture was taken after I had done ONE hand, two coats per nail. WTF? Why is the bottle this empty? It must not have been full when I received it because I've never used this much of of a bottle before.