I don't even like Nicki Minaj.. well, I don't hate her, but she's certainly not my favorite. I am a country girl at heart so anything with a southern twang is my fave.. don't get me wrong, I have been into that new J Cole sound
Work Out
lately... but I would far prefer country to anything Nicki Minaj. With that being said, I STILL had to get some of her colors for OPI. I only got two,
Fly
and
Save Me
, but the OPI hoarder in me will probably compulsively buy the rest of them because I'll convince myself that I *
have
* to have them. Here they are: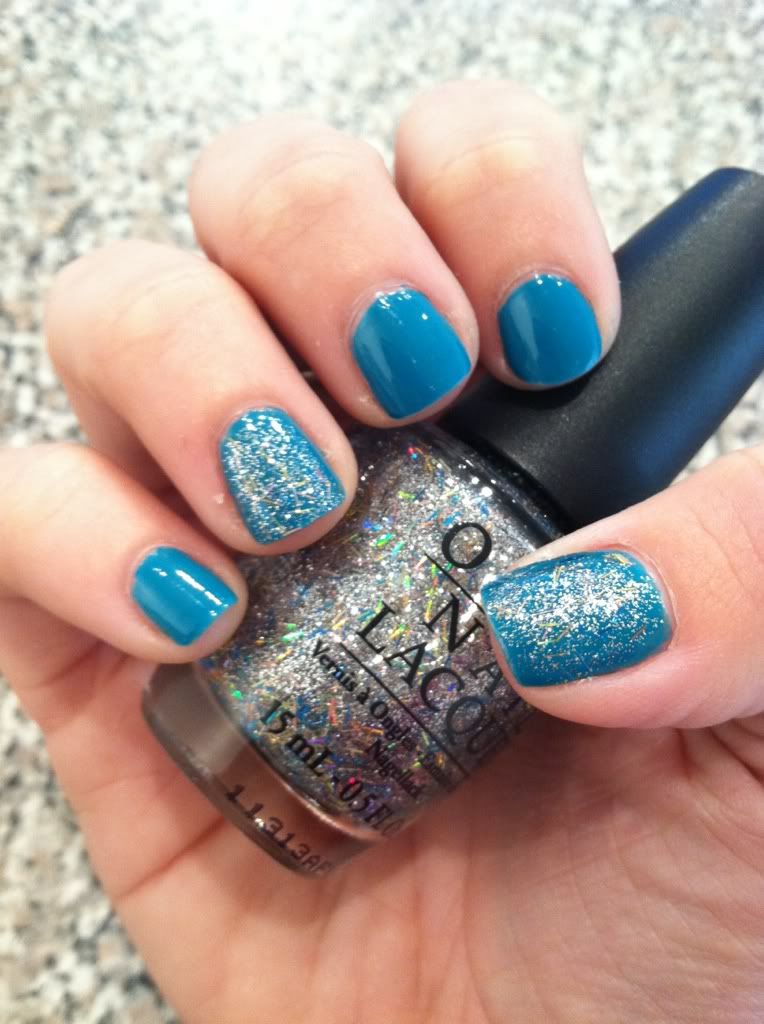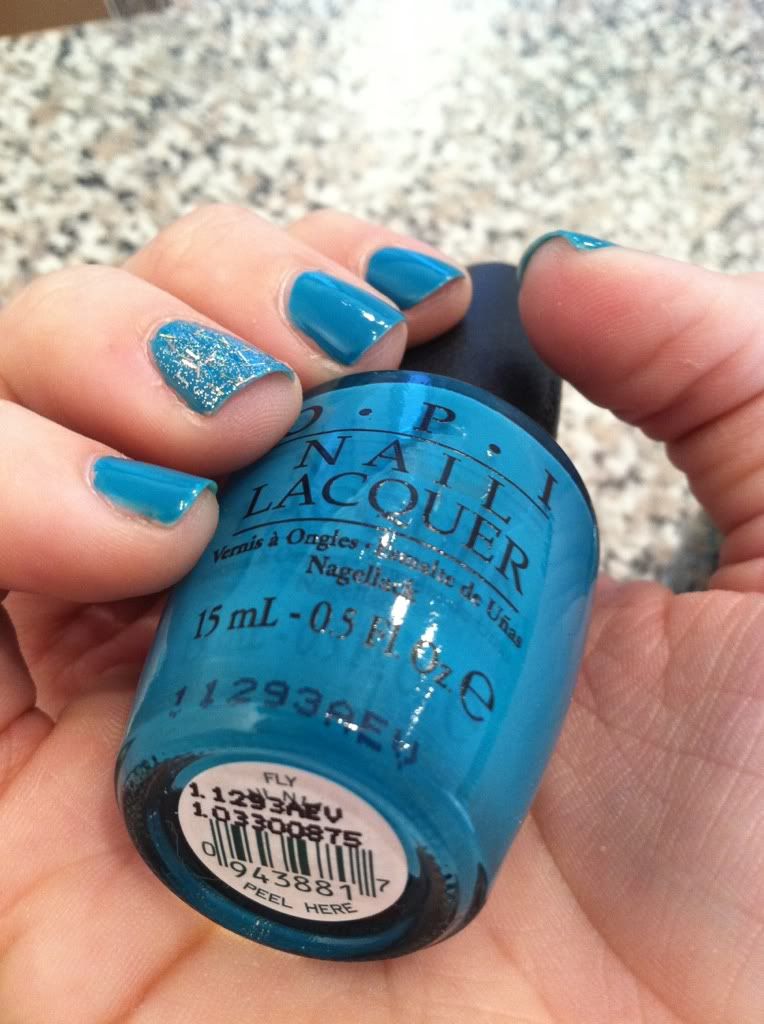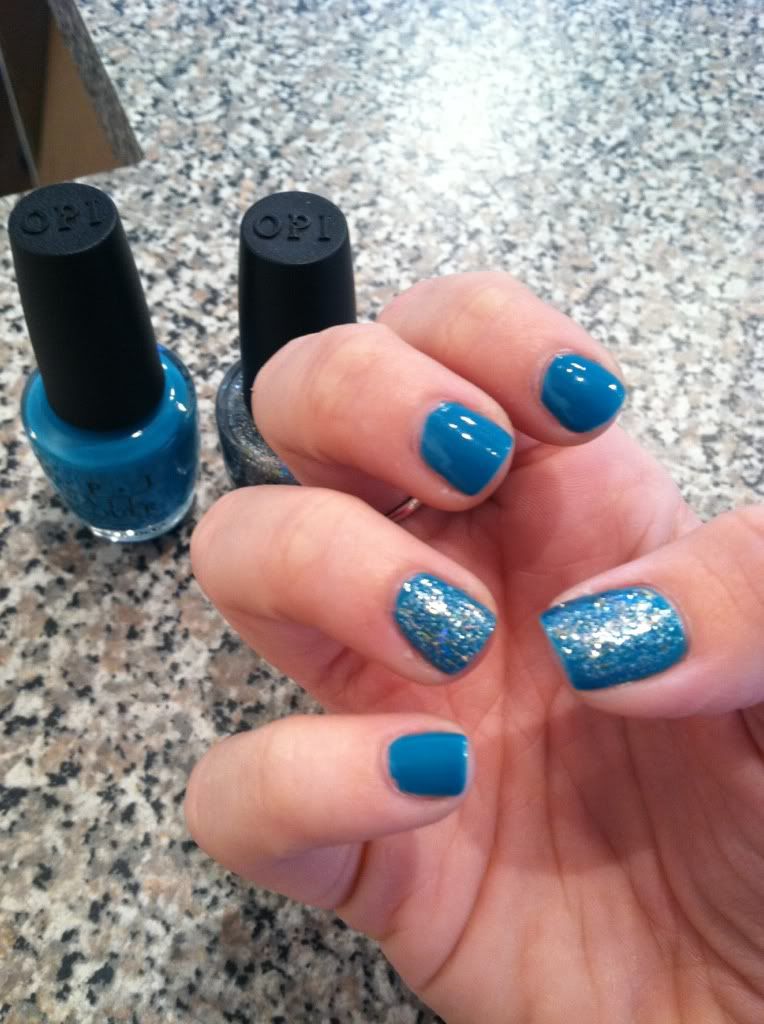 My favorite part of these fingerless gloves is that my manicures show ;-)


What I Used:
1 coat of OPI Nail Envy
2 coats of OPI Fly
1 coat of OPI Save Me on ring & thumb fingers
1 coat of Poshe Top Coat
Bottom Line:
This is one of those manis that I half-heartedly painted and wasn't feeling at the time but now can't stop staring at. Blue? Green? Turquoise? Aqua? This color is so different from anything else I have from OPI and that's why I love it. Plus, how fun is the bar glitter in Save Me !? Such a fun manicure. The thumb and ring accent nail trend is so cute and will never ever die.
I've done T H R E E manicures since I posted last but haven't posted any of them yet. This was the most recent of the three but my favorite so I wanted to post it first. I usually post in order of when I actually do the manicure, but not this time.