Hi ladies! I'm sorry for the delay in posting, I got busy with work and didn't have time to post this Friday night. Today, I have a polish from the Serena Williams OPI sets for you. I've had
Grape..Set..Match
in my stash for a while, I had purchased it from a blog sale in the summer. I can't believe it's taken me
this
long to try it out because it's gorgeous!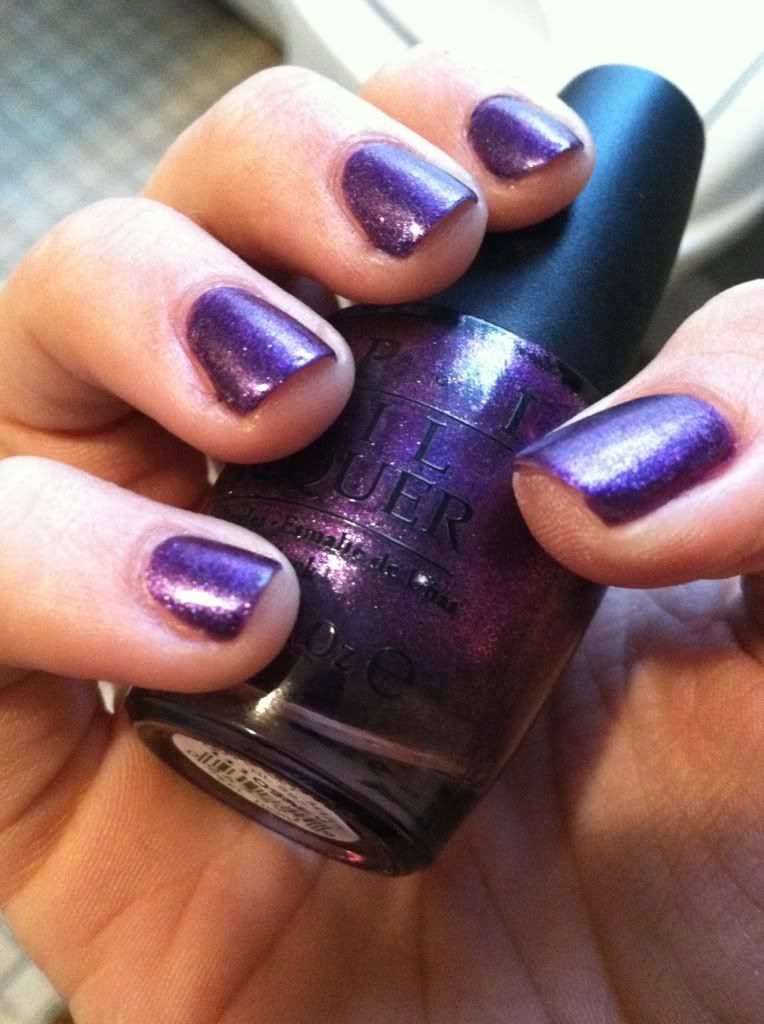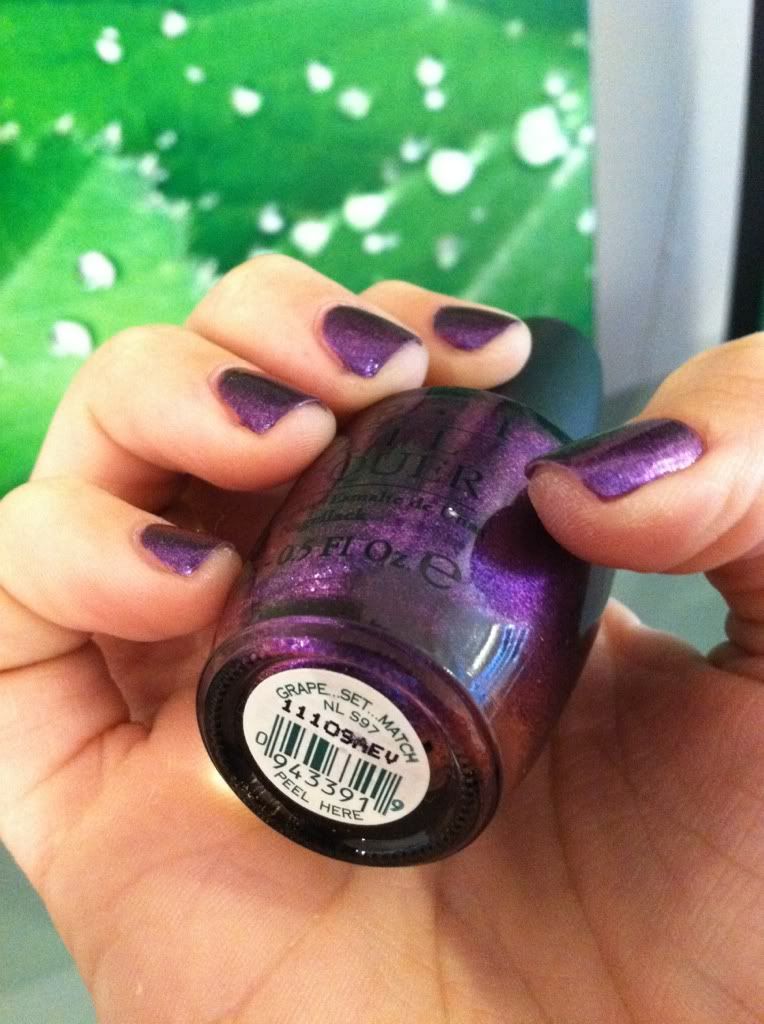 Purple on purple!
What I Used:
1 coat of OPI Natural Nail Base Coat (my Nail Envy is missing..wah)
2 coats of OPI Grape..Set..Match
1 coat of Seche Vite Top Coat
Bottom Line:
I love purples and this is no exception. This looked great on my nails, even on my short stubby nails! I love this one and am definitely considering wearing it when I see my tennis hero play in February. Here she is wearing this color and another color from her OPI line:
This photo is from this article.