WHOA, holy absence from posting! I am SO sorry about my lack of updates. We had a pretty bad storm up here (I live in Massachusetts) and power was knocked out for a bit! Of course, I could have still painted my nails.. but I just had NO motivation or will! Power is back now at my house luckily, but other communities are still 100% without power and will be for days. We got eight inches of snow in my town, the day before Halloween. Insane. It's way too early for winter, if you ask me.
Of course, I bought some China Glaze polishes from their
Holiday 2011
collection a few weeks ago. What better way to ring in this snowy season than with a few of those?? Check these puppies out!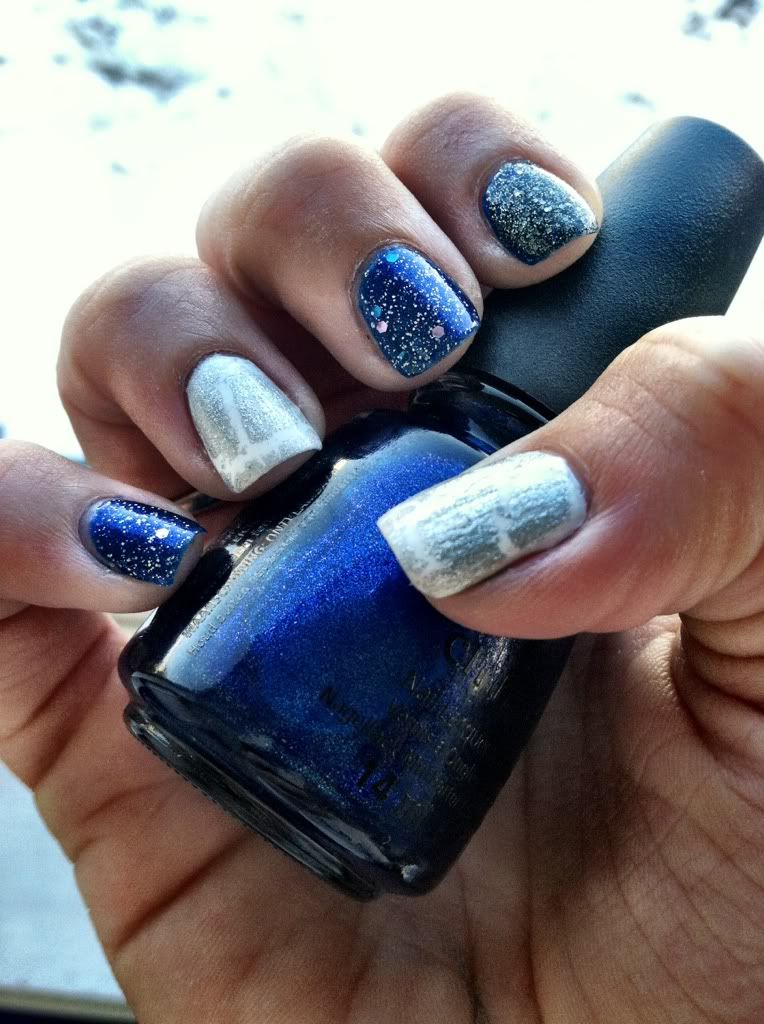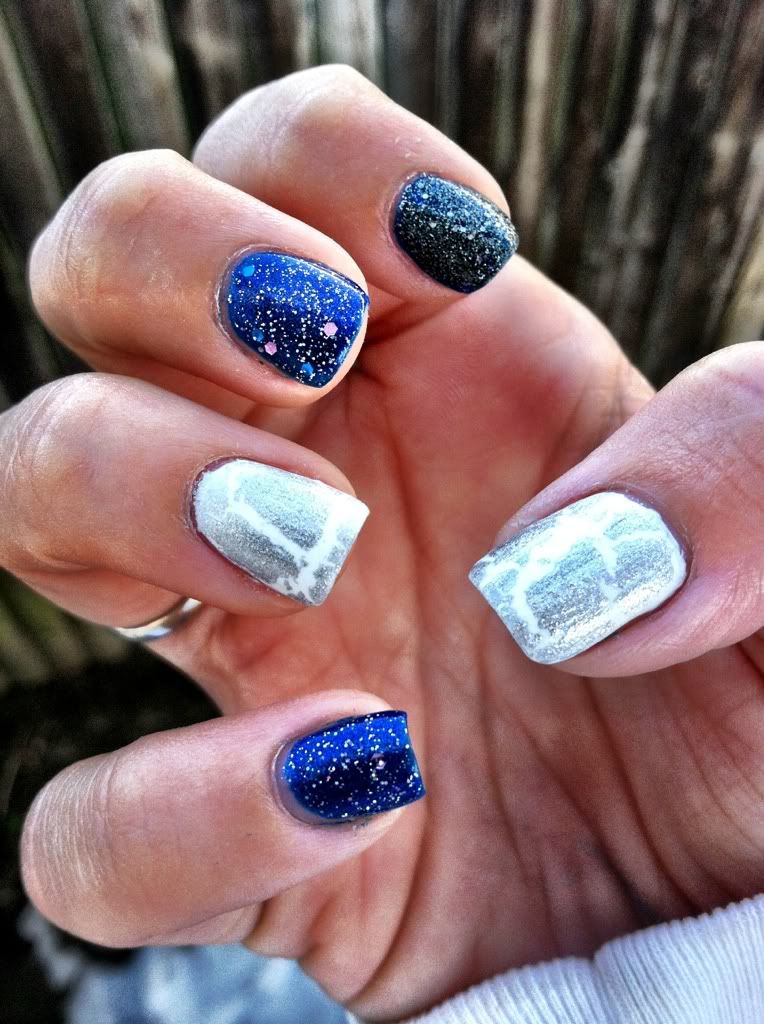 What I Used:1 coat of OPI Nail Envy
2 coats of China Glaze Blue Year's Eve
1 coat of China Glaze Tinsel Town on pointer finger
1 coat of NYC Starry Silver Glitter on middle + pinky fingers
2 coats of OPI Alpine Snow on accent fingers
1 coat of Sally Hansen Fractured Foil Crackle Overcoat
1 coat of Poshe Top Coat
Bottom Line:
I've never been much of a person for skittle manis but I was eager to try a bunch of different polishes at once. My favorite of the three looks would have to be the silver crackle over white. This look surprised me so much. I think that I'm going to have to try a manicure that incorporates this a little bit more, so look out for that! It's a very classy, wintry look that I am impressed with. I almost took the blue off and did solely white and crackle, but my Alpine Snow is super gloopy and almost gone so I decided against that!

Do you like the look of glitter crackle over white? Have you tried any of the new China Glaze polishes?! I'm still waiting for the
Snow Globe
polish I ordered. Can't wait for that one. Thanks for all of the love, btw! I am ALMOST at
150
followers! Love you all! <3