Hey guys!! Happy Friday! :-) Logging into
Blogger
today to see that I am one follower away from
150
was so exciting! I thank you all for the continued support, especially because I haven't gotten on to blog each day this week and the last. I love you all! This is my escape away from my ridiculously busy and hectic life, and I appreciate the support you all provide me with!
I haven't been feeling as passionate about nail care/maintenance/color as I usually/ALWAYS do, mainly because of how super busy this week was. Two nights ago, my best friend suggested I do a red polish. I scanned through my spreadsheet for an
untried
red and came up with
OPI I'm Not Really A Waitress
. I ordered this one off of
AveYou Beauty
. They always put deals out on deal sites for
$50 for $25
so I bought one of those coupons and got a bunch of OPI polishes.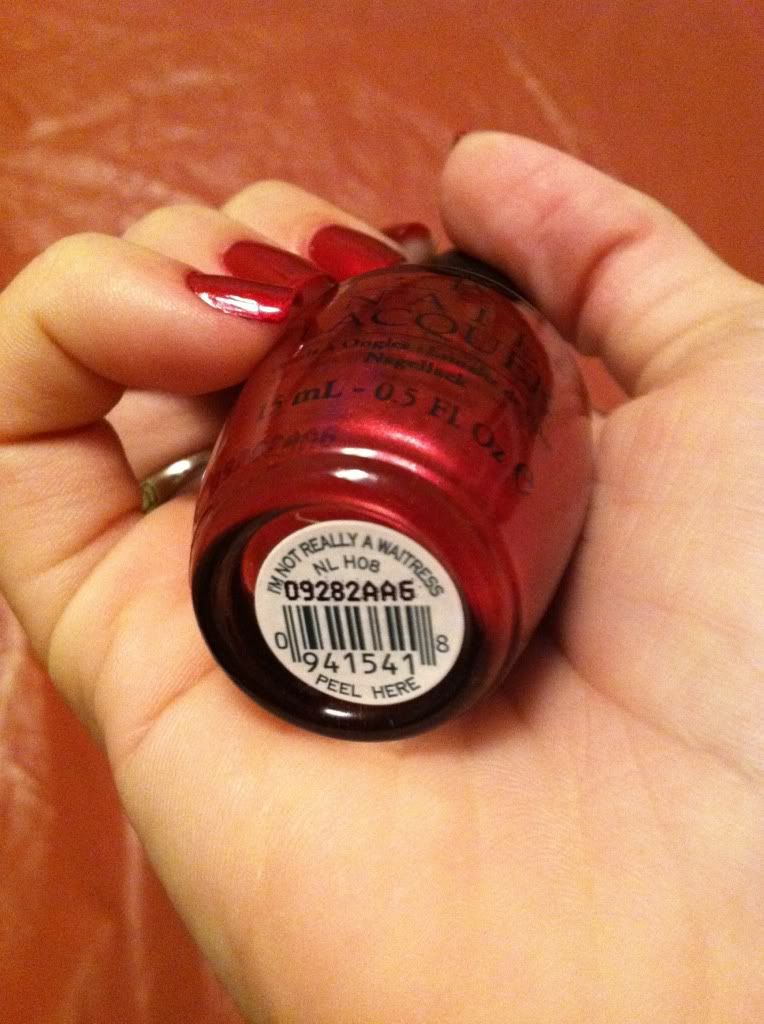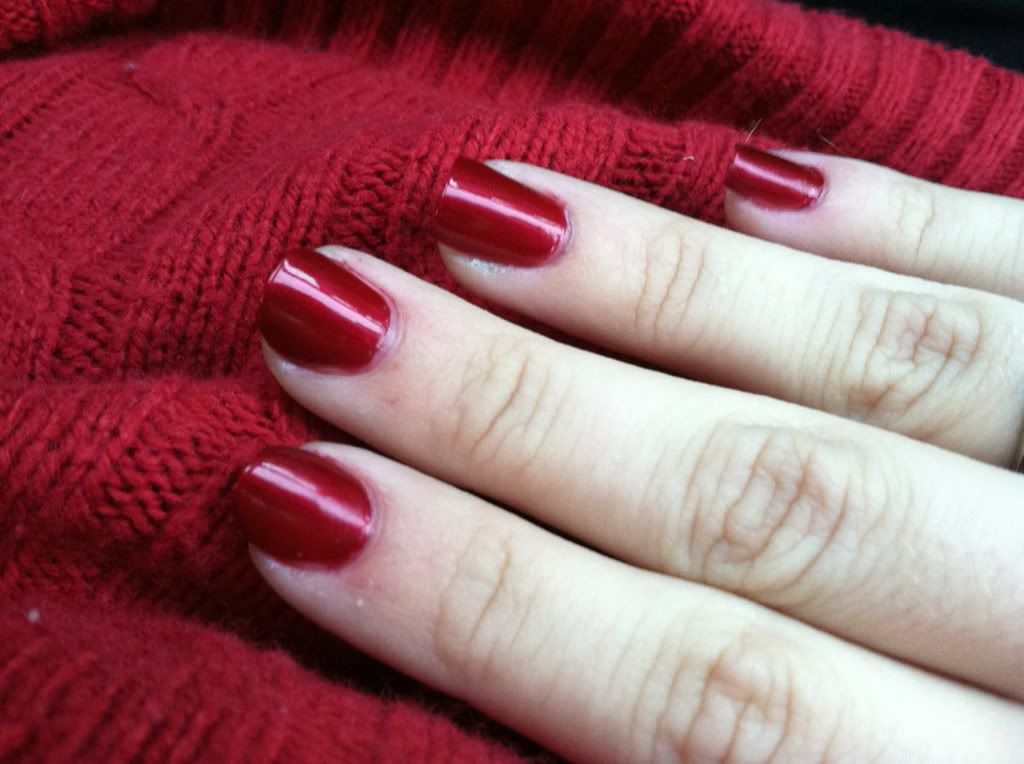 Of course I wore a red sweater yesterday.. I hate being matchy matchy but I didn't realize until I was in the car driving to class!

What I Used:
1 coat CND Stickey Base Coat
2 coats OPI I'm Not Really A Waitress
1 coat Poshe Top Coat
Bottom Line:
Great formula, as usual with my OPI polishes! I didn't like how quickly this polish stained. It was REALLY hard to do an accurate cleanup job because of this. It also didn't photograph very well, but it looks nice on my nails. Honestly it's not my favorite red.. reds tend to bore me, but I DO think that red nails are extremely classy and timeless. I you are a red lover, this one is jewel-toned and a semi-deep red.. definitely a staple and a classic OPI red!