Hi ladies!! I can'y believe it's been so long since I fully did my nails: file, cuticle oil, scrub, etc. etc.! I took care of all of that last night and I'm so glad I did. My nails are REALLY short and tiny but I like them. I decided to try my new China Glaze
He's Going In Circles
that I ordered from one of my polish friends. It's a green scattered holo that is ABSOLUTELY stunning! I usually don't like green polish (which is weird because my favorite color is green) but I stamped over this one and the combo is so gorgeous. Check it out!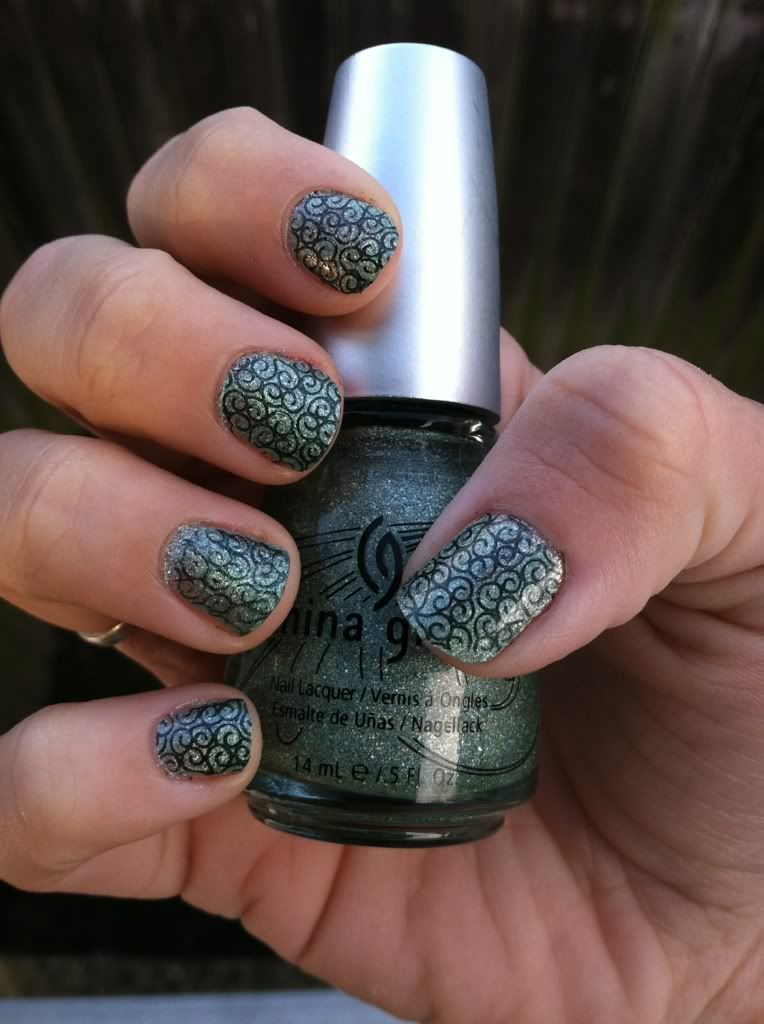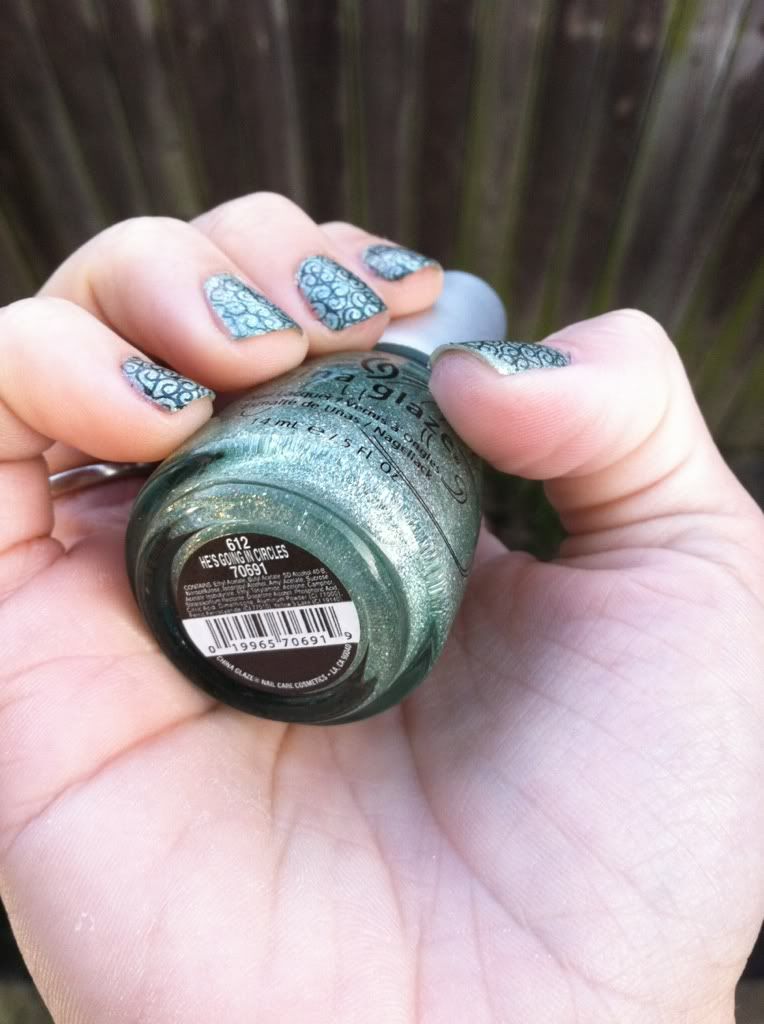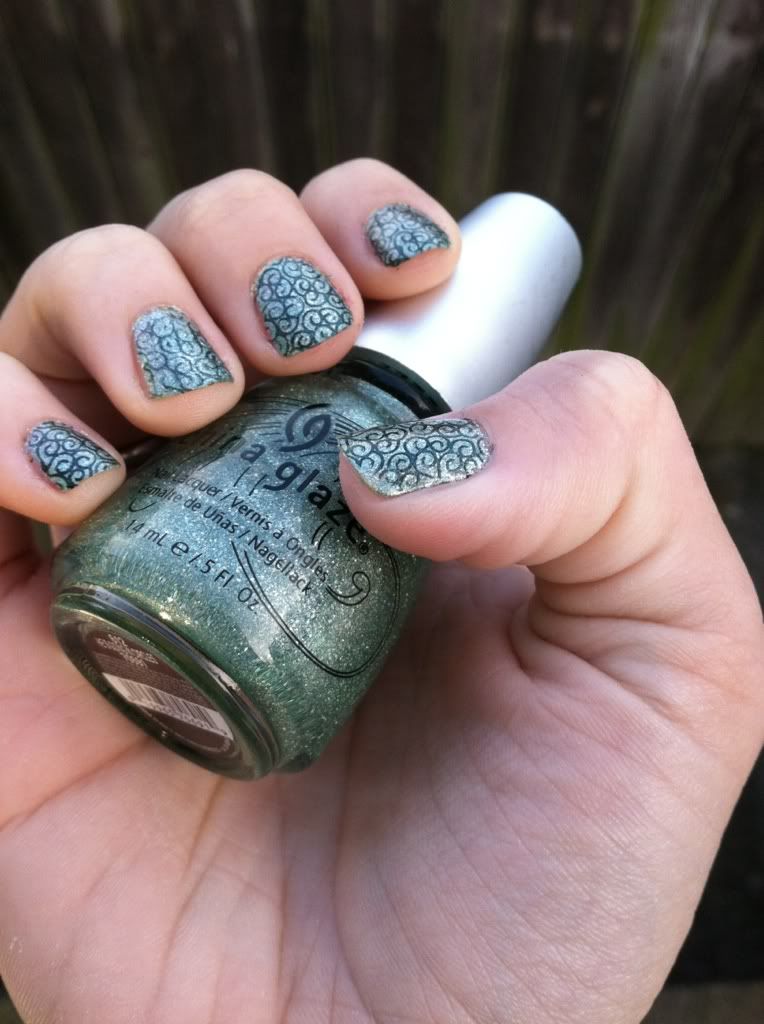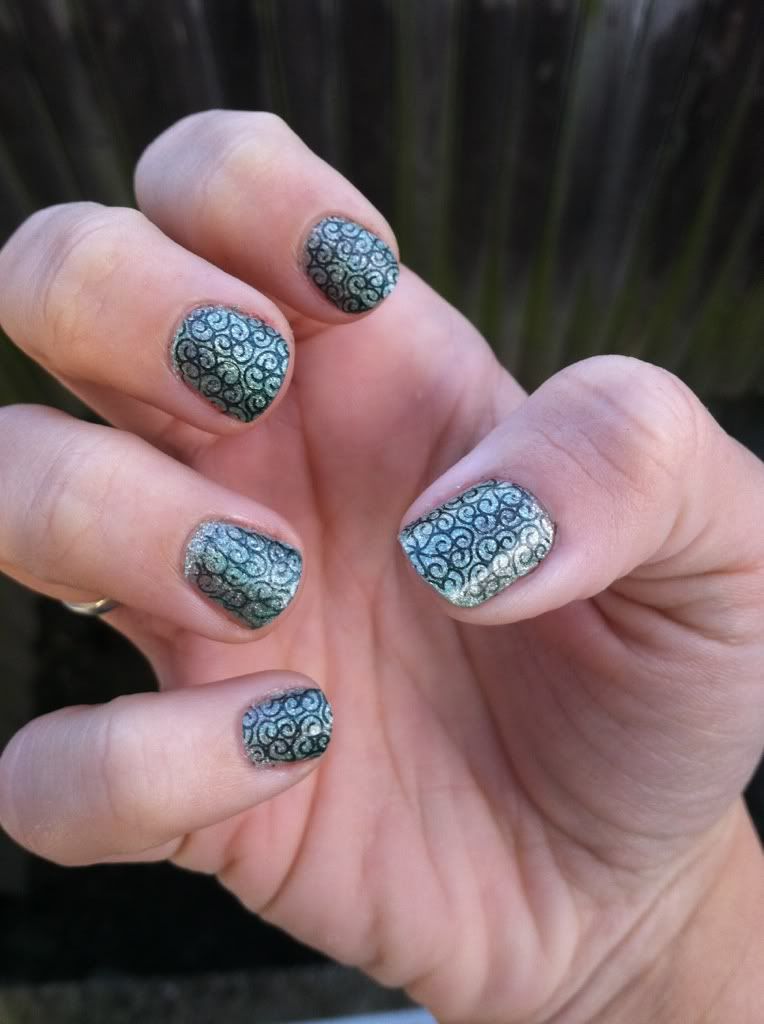 What I Used:
1 coat of CND Stickey Base Coat
2 coats of China Glaze He's Going In Circles
Bundle Monster stamping plate image stamped with Nina Ultra Pro Black
Bottom Line:
This is one of my favorite manis that I've done recently. I just received the $21.99 Bundle Monster stamping plates set, so I'm excited to get a little adventurous with those. I'm also surprised by how much I like my short, little baby nails. It was necessary to cut them down because so many were breaking, but I honestly sort of like them this length.
Do you ladies keep your nails long or short? Why do you prefer either option??