Hi ladies! I have a really fun and happy manicure to show all of you today! I'm absolutely in love with my Bundle Monster stamping plates. I randomly picked a color to try out, and decided on Essie
Tart Deco
. I don't think I've used this one before. Here it is!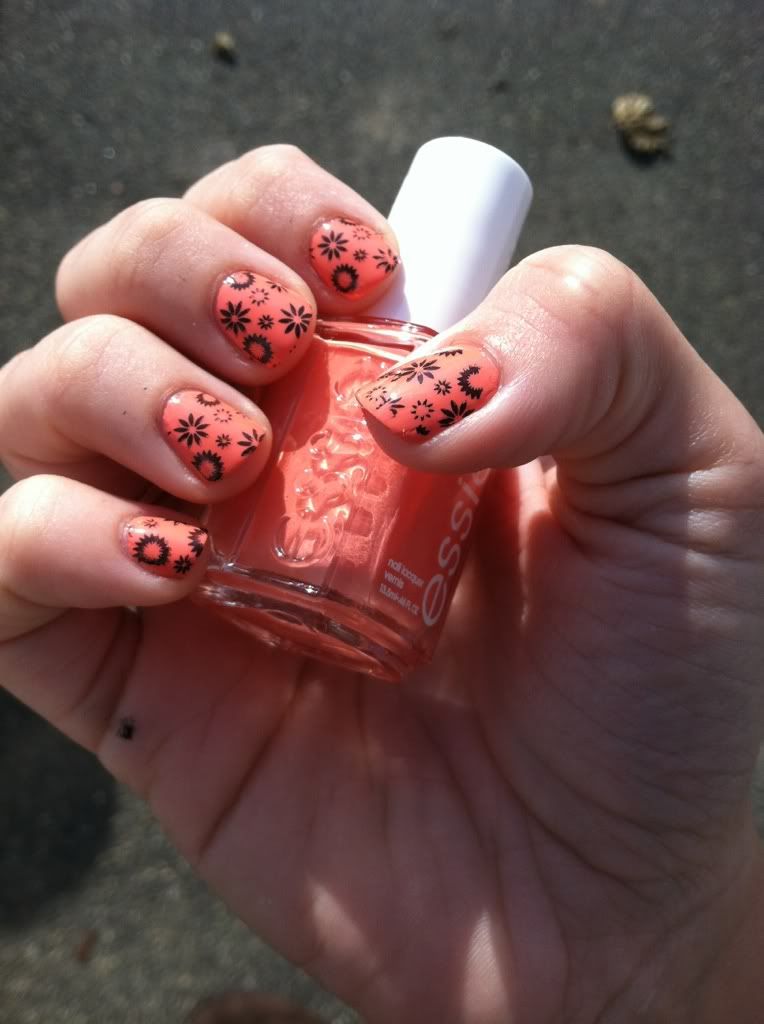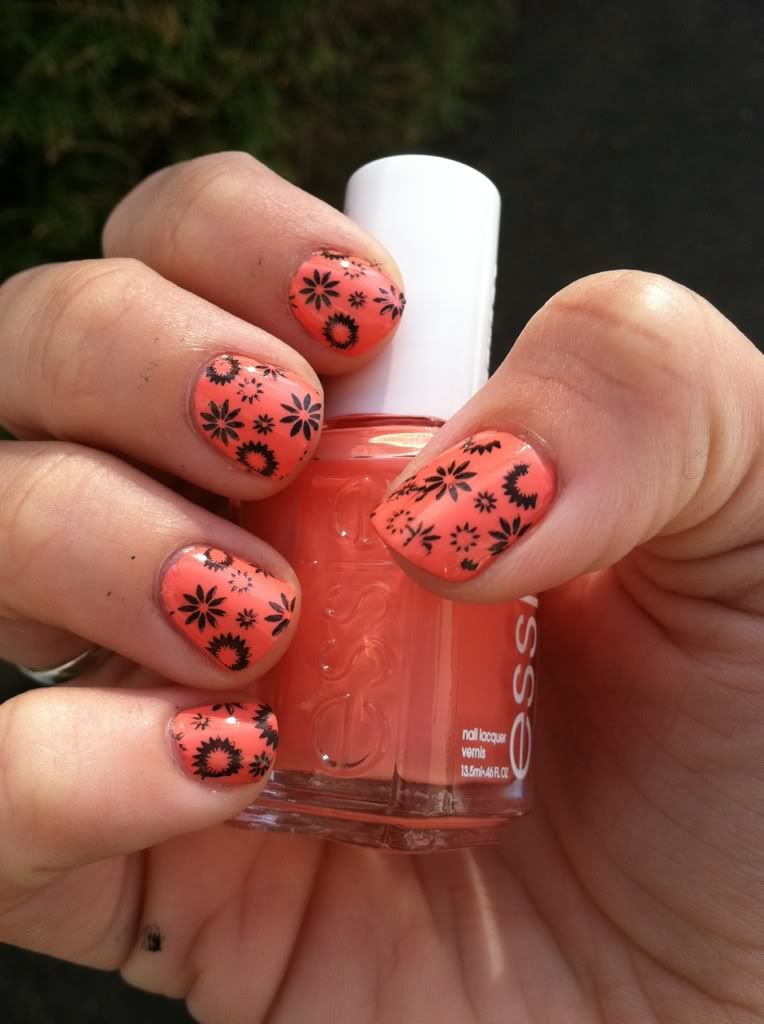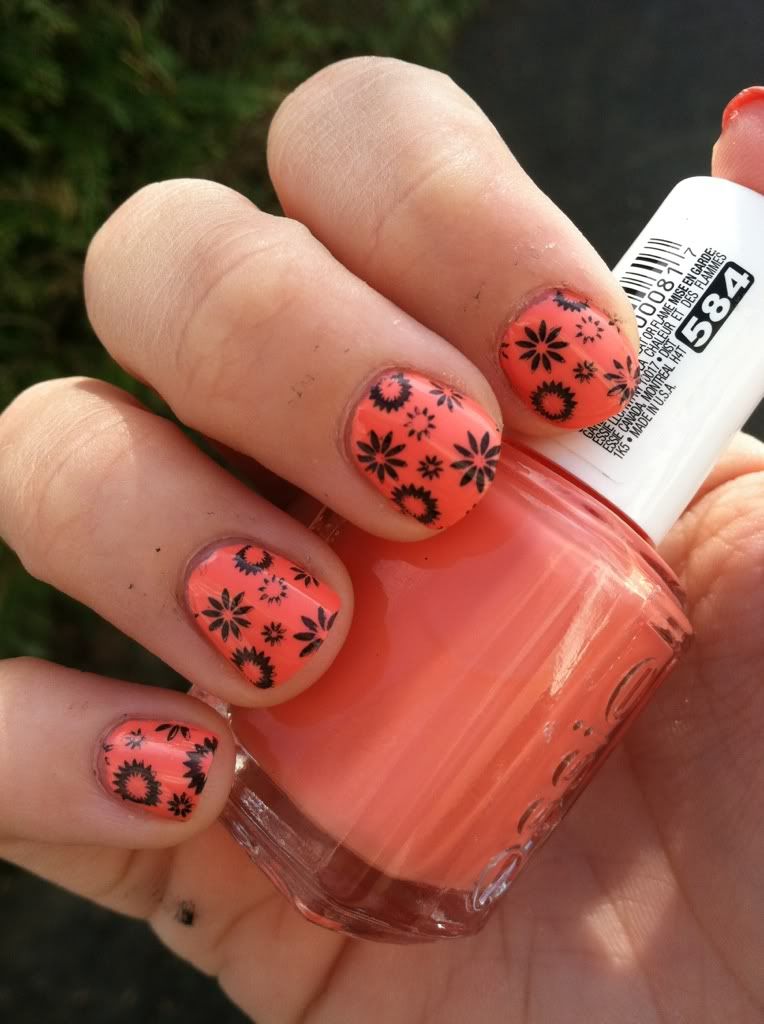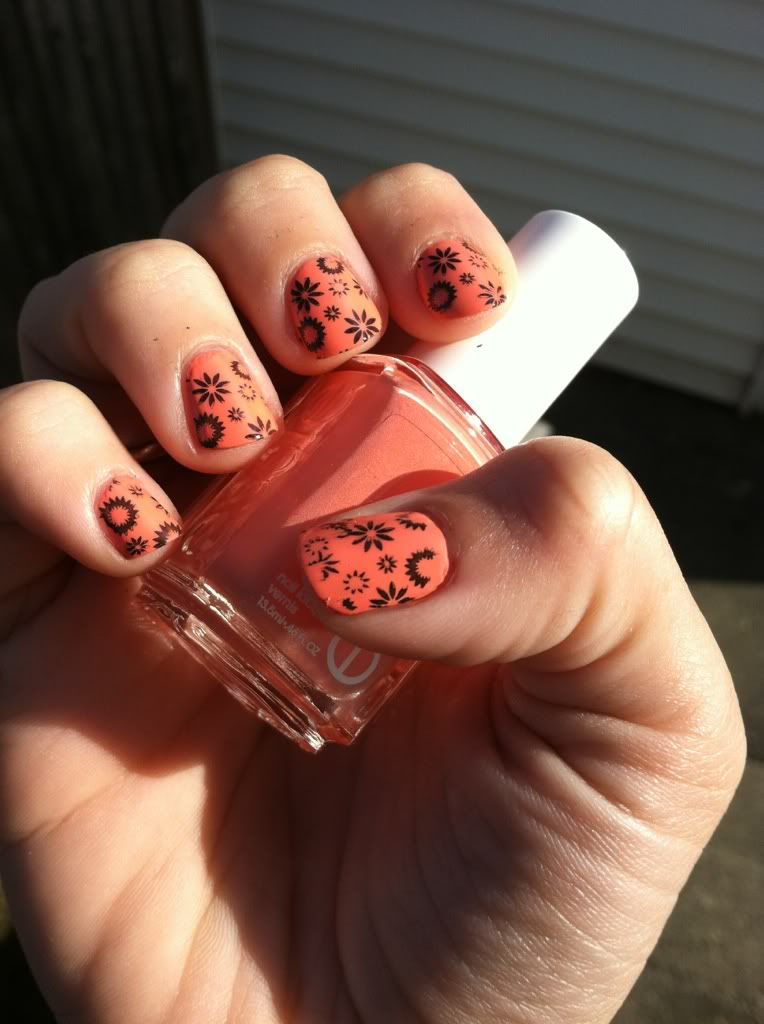 What I Used:
1 coat CND Stickey Base Coat
2 coats Essie Tart Deco
stamping with Nina Ultra Pro Black
1 coat Seche Vite Base Coat
Bottom Line:
It's a gorgeous day out and this manicure definitely reflected that. Tart Deco was a little crappy to work with. It was a definite 2-coater but it was gloopier than I usually like. The end result is great, though, and that's all that matters in my book. I hope you guys like this manicure as much as I do!