HAPPY FRIDAY !!! I'm so glad it's Friday, usually I don't care but this weekend is going to be great so I'm very happy it's Friday! It's been a really long, work-filled week and I'm ready to have down time. Of course, by down time I mean working at a huge tag sale my family is having, babysitting, and working at my second job. I don't really get down time, but that's the way I like it. Alright, I'll stop rambling. Check this polish out!!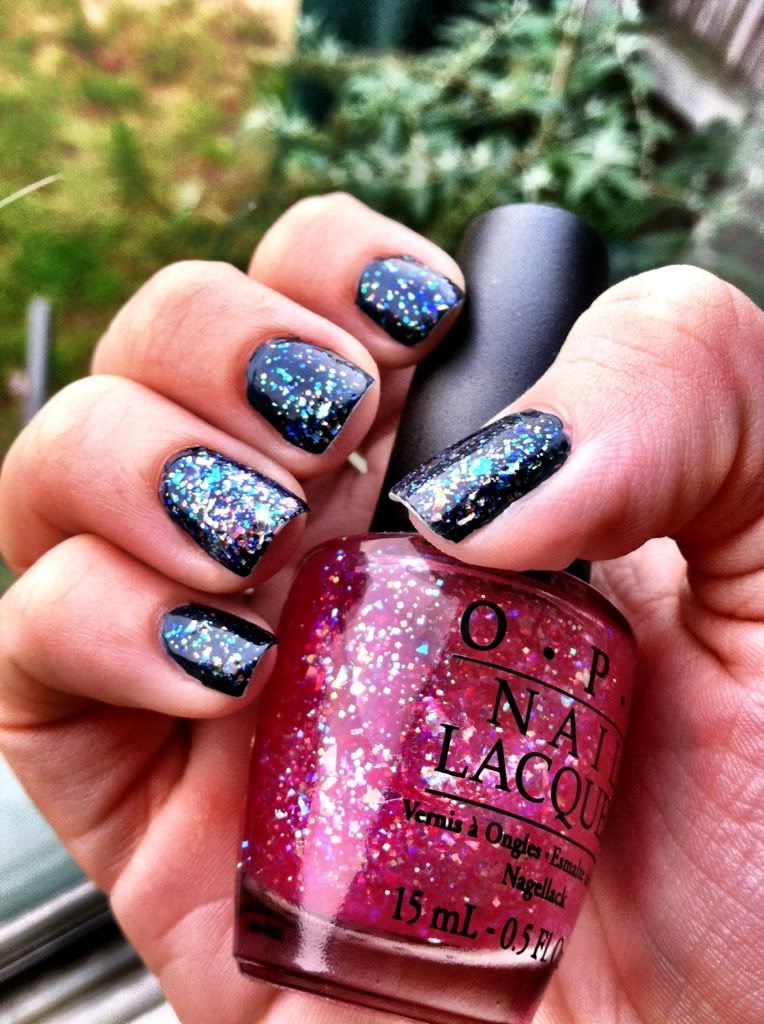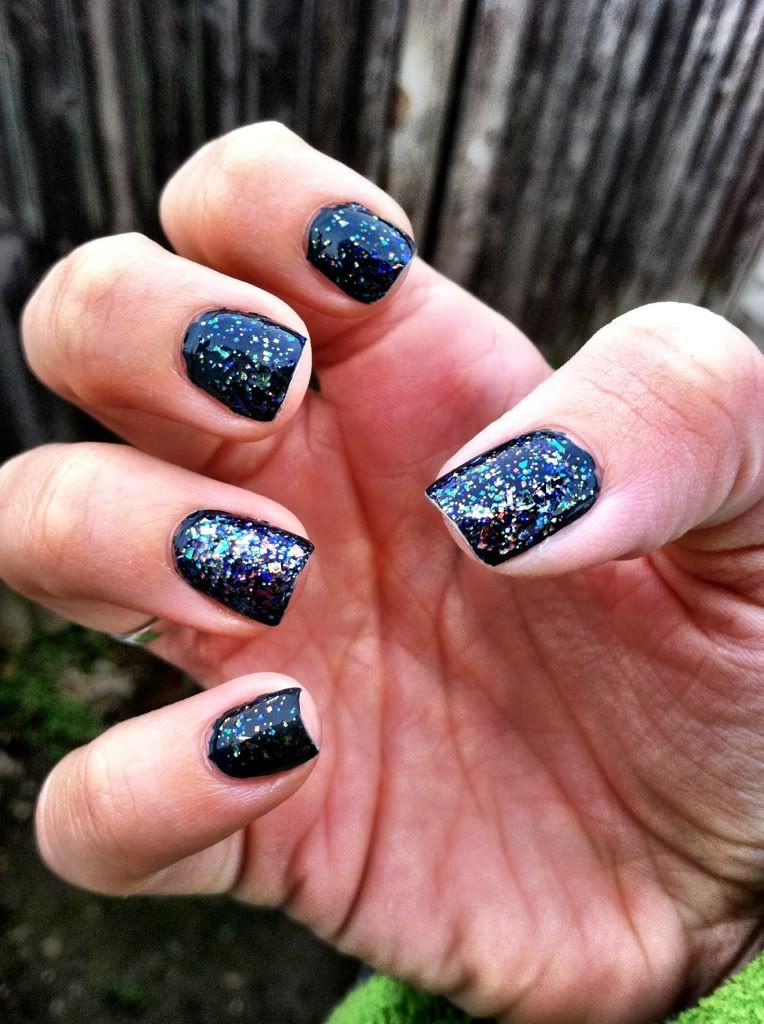 What I Used:
1 coat OPI Nail Envy (found it! to think, it was in its proper drawer all along...)
2 coats CHI Sultry Nights
1 coat OPI I Lily Love You (2 coats on thumb and ring ringers)
1 coat Poshe Top Coat (which I am LOVING, by the way!)
Bottom Line:
First and foremost I'd like to apologize to miss I Lily Love You for making her sit so sad and lonely on my untried table! I Lily Love You is so gorgeous and versatile! It's a pink polish but as you can see it looks good over so many other colors, too! I'd love to try it over a black creme, as swatches I've seen of that combination are amazing! I'm impressed with this manicure. If you own I Lily Love You and like dark blues, you need to try this combination!!