I've been having a really hard time picking out polishes lately. Call me indecisive, but the more polish I get, the harder it is to choose which to wear on a daily basis. This combination is definitely unusual for me. I decided to try out butter LONDON
All Hail The Queen
, but I wasn't feeling how it looked alone. Deborah Lippmann
Glitter In The Air
stood out to me so I decided to add on two coats of that. I actually got a few compliments on this manicure. Here it is!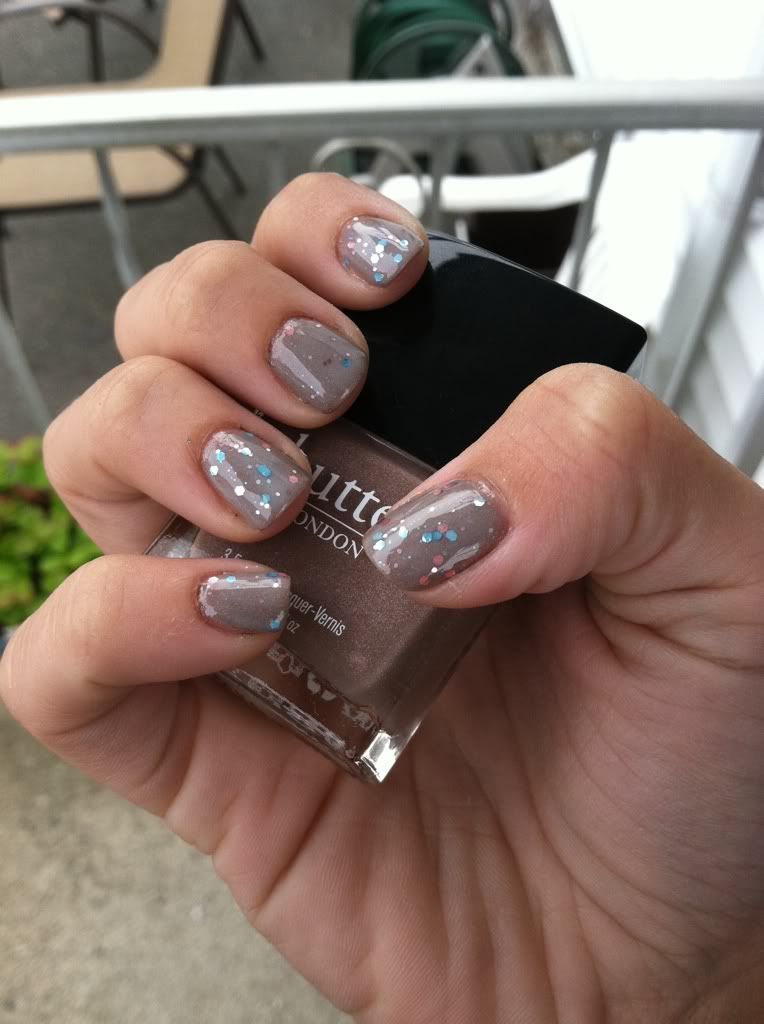 What I Used:
1 coat OPI Nail Envy
2 coats butter LONDON All Hail The Queen
2 coats Deborah Lippmann Glitter In The Air
1 coat Gelous
1 coat Seche Vite Top Coat
Bottom Line:
The glitter in Glitter In The Air is amazing.. it's very sparse, but builds up quickly with a few extra coats. I definitely need to try this polish over a pink or blue. It'd be a perfect mani. I wore Glitter In The Air
here
over another Deborah Lippmann called Naked, but I think I like today's combination better!
On Another Note...
I'm starting a challenge tomorrow! The girls in my amazing Facebook group brought this idea up, and I couldn't pass it up. Tomorrow I'll be featuring my
FAVORITE
polish! Picking one out of the 200-something I own will be a challenge...
I invite
ALL OF YOU
to participate in this challenge! To see some other girls who are featuring this challenge on their page, check out some of the blogs below! If you're participating and want me to add you to the list, let me know!